! side panel> <! side panel>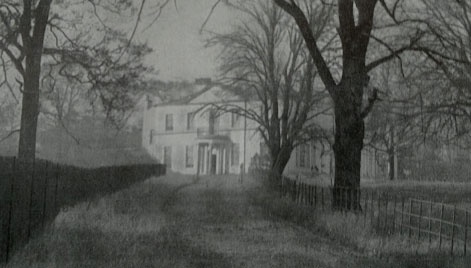 Sedgley Park/Hall

The map of 1848 (above) shows how the Sedgley Park property,stood in substantial area of land between Bury New Road and Bury Old Road, with it's main entrance via the latter. The Hall also had a farm attached to it.

Sedgley was named after the wet boggy area of land that stretched from Castle Hill on Bury Old Road, past Kersal Moor towards the site of the old Roman fort at Agecroft. Sedge itself being a type of grass found in swampy and boggy land, and "ly" derives form "leah", a wood or a clearing in woodland. So sedgley was a boggy area surrounded by woodland.


The Hall was built about 1785 for Thomas Philips (1728-1811), who had bought 98 acres of land from Thomas Coke when the land that made up the manor of Prestwich was sold off through auction.



Thomas Philips was the younger brother of John (1724-1803) & Nathaniel(1726-1808), who had established J&N Philips and Co Ltd (of Tean, Staffordshire and Manchester) who were manufacturers of textiles, tapes and smallwares. Nathaniel had taken up residence at "The Dales", Stand in Whitefield.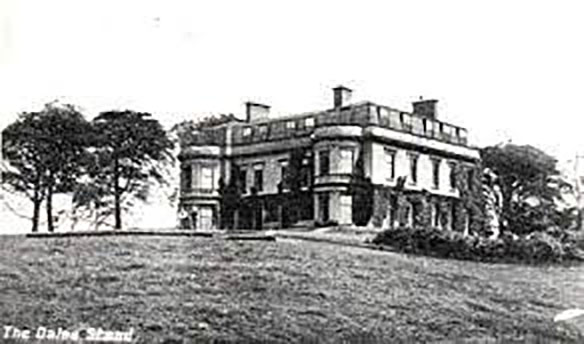 The Dales (Now Stand Golf course)


The Manchester firm of J&N Philips became the headquarters of a nationwide merchanting and manufacturing enterprise, and Nathaniel's son, Robert purchased The Park (later known as Philips Park).

Nathaniel Philips along with his brother Thomas, also established a hatting business, and Thomas married Mary Rider, daughter and heir of John Rider, also a Manchester merchant.

Thomas died in 1811, and the house passed to his son George (b:1766).

George Philips had been educated at Stand Grammar School, then Eton and Cambridge and was Lieutenant-colonel, commandant, 1st battalion 4th Manchester volunteer infantrymen in 1803. He was later to become Sir George Philips. In 1819 George Philips and George Scholes of High Bank), sold some land in Sedgley to Mr Bleakley, who went on to build The Bleakley Dye Works in Sedgley, also known as Myrtle Grove Dye Works.

Philips was described as "one of the most successful and wealthiest entrepreneurs of the industrial revolution" and was a 1/3rd partner with Samuel Boddington and "Conversation" Sharp (Richard), as Boddington Philips and Sharp, West Indian merchants based in London, who operated lucrative trading operations in sugar and "other goods". Between 1817 & 1829 Sir George & Richard Sharp had mortgaged out a sugar plantation called Success near Montego Bay, Jamaica.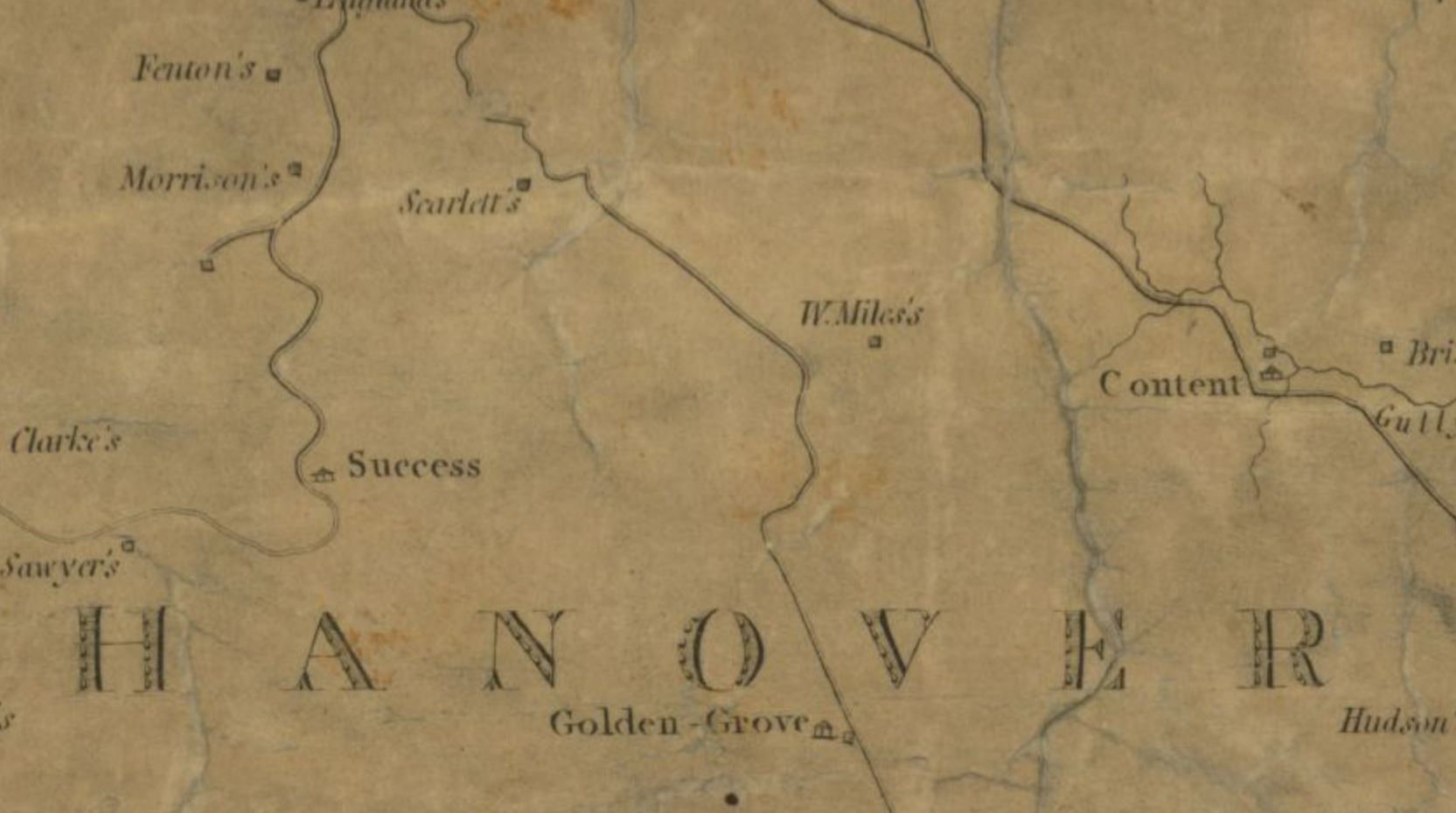 Success Plantation, Hanover Parish, Jamaica


After the abolishment of Slavery throughout the British Empire in 1835, Success was listed as having 93 apprentices on the plantation. Apprentices were given board and lodging in return for the work they did whilst learning, this was meant to be a step between slavery and freedom. Apprenticeships were abolished in 1838.

Boddington & Davis claimed for the loss of the Success plantation under the British Government's slavery compensation scheme, and George Philips counter claimed for his third, but was unsucessful. Boddington & Davis were deemed to be the owners and were awarded £1,904 in 1836 (£309,000 today) for the loss of their plantation and 108 slaves.




George's other sources of wealth were the textile mills in Staffordshire and Lancashire and warehouses in Manchester; The Salford twist mill, 'one of Manchester's largest and most technologically advanced cotton-spinning factories' and he had a network of properties in Manchester and America, 'which continued to offer considerable rental income'.

George sat against the Tories as a dissenting Whig in parliament, he was also noted as a fine speaker and had an affection for writing poetry. Hi Epistle from Windemere to Richd. Sharp Esq. was shown to his friends William Wordsworth, James Mackintosh and Samuel Rogers. George had also met with Lord Byron. Another fiend Sydney Smith, who frequently visited George at Sedgley Hall, was a wit, writer, and Canon of St Paul's Cathedral, and teasingly called George "King Cotton")






George Philips was the first chairman of the Manchester Royal Exchange (working with Manchester Chamber of Commerce)and helped to found the Manchester Guardian in 1821 (along with his cousin Robert of The Park & The Dales, Whitefield). He was also a keen poet, and had his works read by his friends, James Mackintosh, Samuel Rogers, and William Wordsworth.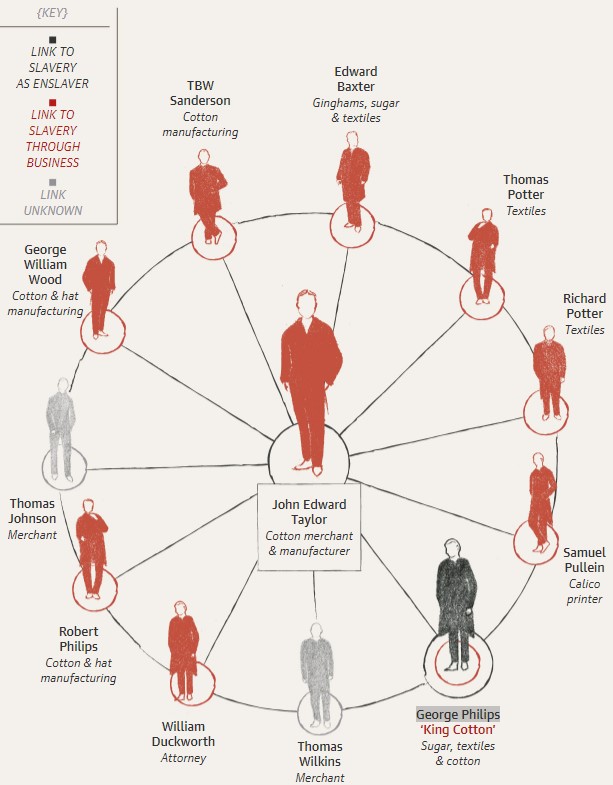 Founders of the Manchester Guardian


You can read more about the 12 founders of the Manchester Guardian and their links to the Slave Trade on the Guardian website.


Philips & Lee, SalfordA cousin of Nathaniel, John Philips(1695-1777), had a son John (1734-1824), who set up Philips & Lee, as Cotton Spinners in Salford about 1821. His business partner, George Augustus Lee, had lived at Singleton Brook, Higher Broughton, and was a major motivating force behind the development of gas lighting apparatus. He had an avid interest in technology, and had introduced a series of technological innovations at the Salford Twist Mill, Chapel Street. These included one of the earliest applications of cast iron frame 'fireproof' construction, steam heating, and gas lighting. Within 12 months Chapel Street itself had gas lighting, the first street in the world to do so! Sadly the building was destroyed in the Blitz of 1940 and now lies under The Lowry Hotel.
George was also the author of a pamphlet on "The necessity of a speedy and effectual reform in Parliament, March, 1782." supported universal suffrage (over 100 years before the Suffragettes finally secured their votes) and voted to end slavery in 1807 (despite his families past). He is pictured in the first reformed parliament of 1833 and was described as the unofficial member for Manchester, being a follower of Manchesterism,



The first reformed Parliament of 1833



The Partnership between Sir George Philips, Robert Philips, and Nathaniel Philips was dissolved in 1831. But the business of J&N Philips continued.

Sir George was an active member of the firm, with their warehouse Church Street, Manchester, by now the largest tape manufacturers in Europe, and he was also involved with his father's hatting business with a growing American market in the late 1780s. He donated to the foundation and ongoing support of the National School in 1816.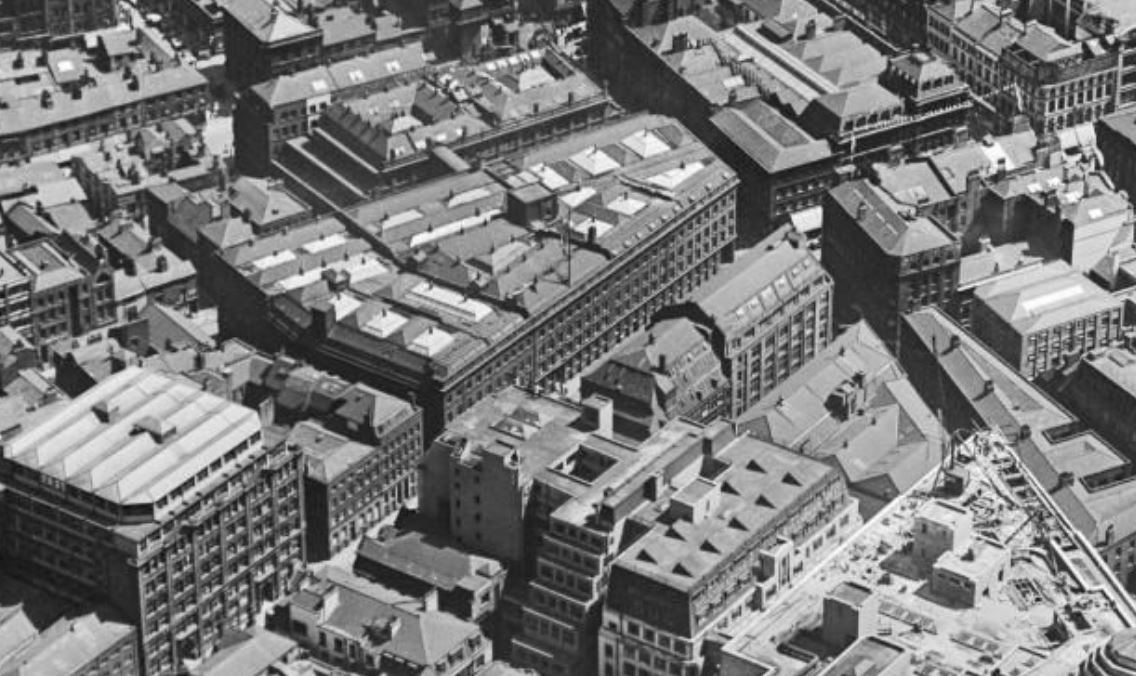 J & N Warehouse, Church Street, 1932 (built 1826, expanded 1921)


Sir George moved away from Sedgley in 1827 and died in Warwickshire, 1847. During the Second World War part of the J&N Philips Church Street Warehouse was requisitioned by the Ministry of Works and used for the censorship of mail of British prisoners of war.J. and N. Philips and Co. Ltd. finally closed in 1970.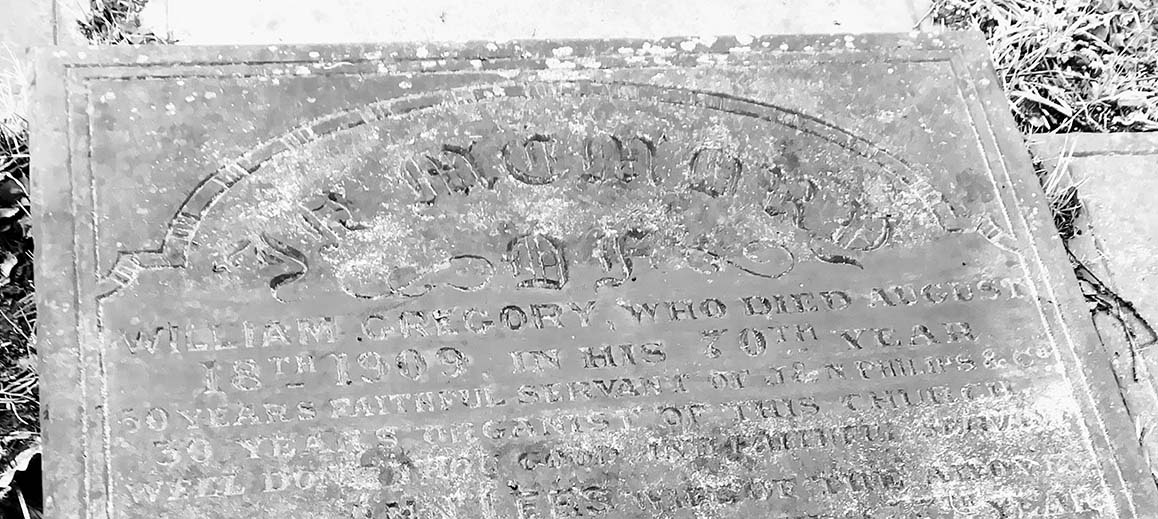 William Gregory, who died in 1909, aged 70, is described on his gravestone in St Mary's as '50 YEARS FAITHFUL SERVANT OF J.& N. PHILIPS & Co.30 YEARS ORGANIST OF THIS CHURCH'-' WELL DONE THOU GOOD AND FAITHFUL SERVANT.'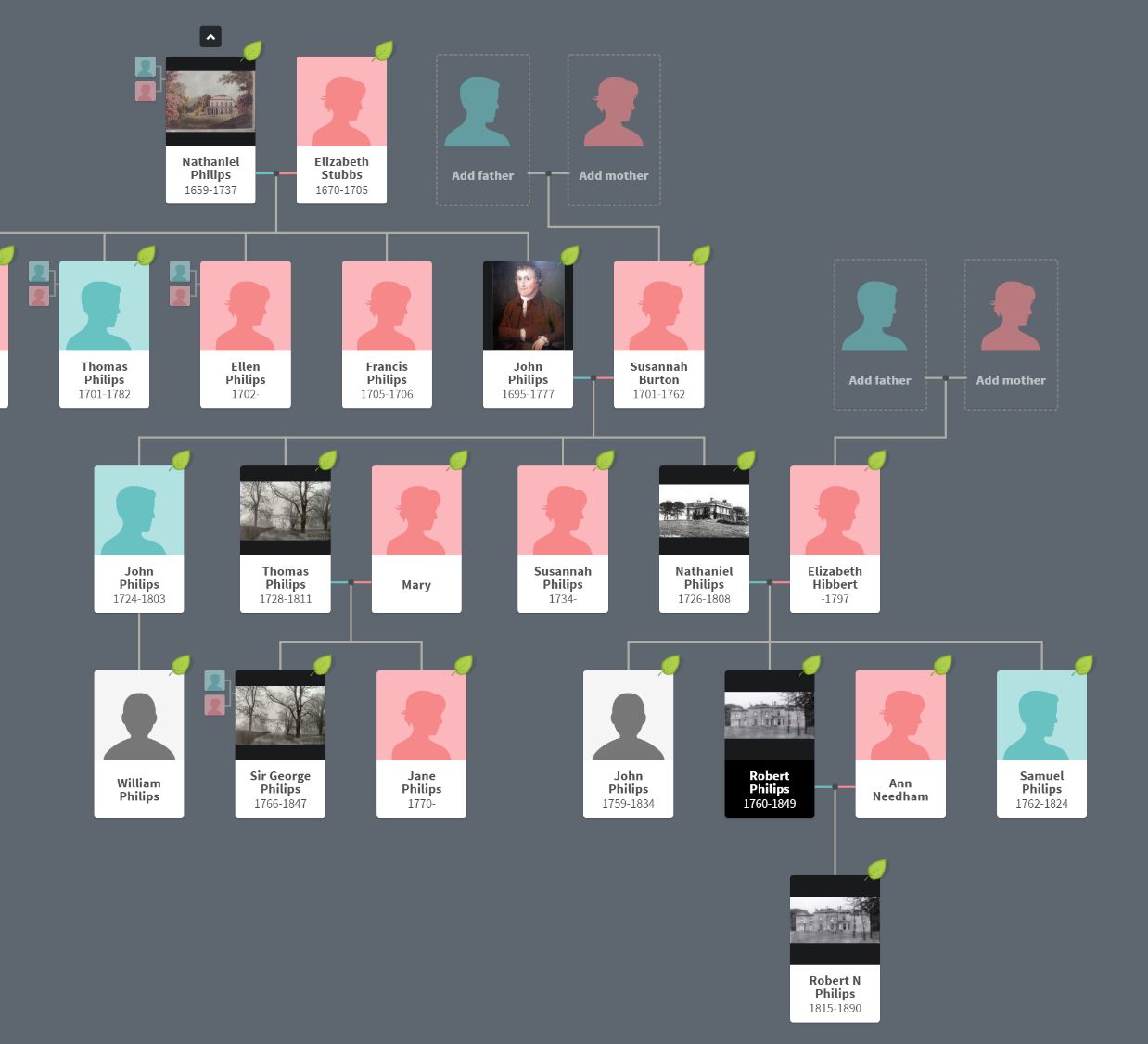 Philips Family Tree




Sign up for a free Ancestry Account (no subscription required) and you can see the family tree showing the three houses of the Philips family in the Prestwich & Whitefield area.
In 1837, a sad event befell the Hall. Mr Lawrence Fort was in possession of the Sedgley estate at the time, he was partner with his brother in Fort Bros & Co calico printers, High Street Manchester, and also a trustee of the Royal Manchester Institution. The Fort Brothers were two of the four sons of John Fort (1793-1842), a British industrialist and Whig politician who sat in the House of Commons from 1832 to 1841. John Fort's father, Richard, was a partner in a calico textile printing firm, and built Read Hall in Padiham, it was said of Richard that through his mercantile transactions "he gained and lost more money than any other individual, notwithstanding it is said he has died very rich". John's eldest son, also John was High Sheriff of Lancaster (1854) and MP for Clitheroe (1865-68).

Lawrence had bought the Sedgley estate from Sir George Philips in 1834, and took up residence in the hall. The Fort & Bros Company had been influential in the rise of Richard Cobden (English manufacturer, Radical and Liberal statesman, associated with the free trade campaign of the Anti-Corn Law League) as explained in the following cutting.






A letter between Richard and Frederick Cobden some 9 years before Lawrence's suicide however, enlightens us to a degree...




The Guardian reported that Lawrence decided to commit suicide by cutting his throat in one of the rooms in Sedgley Hall, as do the regular sources of Prestwich's history (Booker, Nicholls, Wilson, Middleton and the late Pringle).

But research indicates another reason for his death. Indeed, the headline in the Guardian that Mr Fort had committed suicide may have been inaccurate. The Manchester Courier reported the post mortem, that the cuts to Mr Forts neck were not sufficient to cause death, in fact the doctors attending him had considered opening the cuts to bleed him further. Mr Fort had not lost a huge amount of blood, and he died several days after the incident. It was found that Mr Fort had adhesions between his brain and membranes, and blood vessels were turgid. Taken with the above correspondence, he seemed to have been living with damage to his brain for some time. The cuts to his neck were assumed to be for blood letting ie relieving the pressure he felt in his head.


Lawrence is buried under a chest tomb on the South Side of St Mary's Churchyard. The monument itself is notable as it has iron plaques, rendered illegible today. However they are recorded as stating "Sacred to the memory of Lawrence Fort, Esquire, of Sedgley who departed this life on the 19th day of September 1837 aged 41. This monument is erected by..."


Staff of Fort Brothers & Co.The manager of the Fort Bros. warehouse in Accrington was a Mr Fred Brooks, who played the organ at St Mary's. Another member of staff, John Rowland had served 46 years for the firm.
The estate passed to Richard, the brother of Lawrence, but Richard did not take up residence.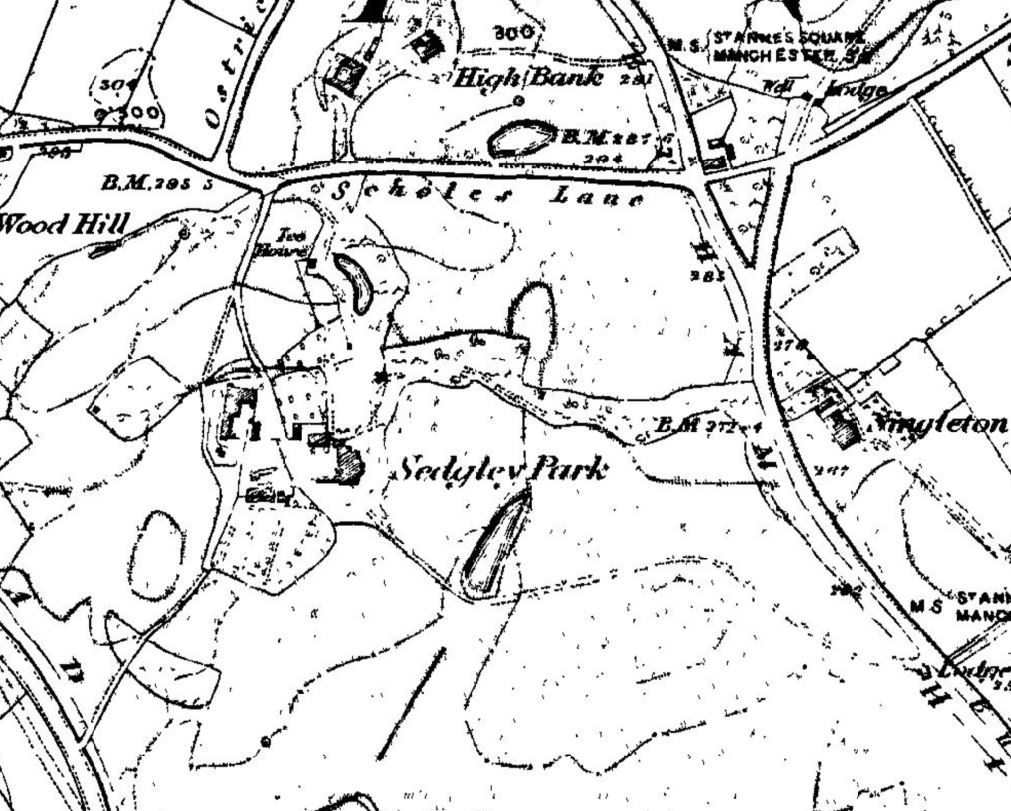 Sedgley Park (1848)


The 1851 census shows James Prince Lee residing at Sedgley House (though this is thought to be Sedgley Park/Hall as it is recorded as next to High Bank in the census), along with his wife ("Wife Of Doctor Of Divinity"), three daughters and 9 servants. James was appointed by Queen Victoria as the First Lord Bishop of Manchester in 1847 and often attended and participated at services at St Mary's Church, and the house came with the rent of a pew in the Lever Chapel, if he felt like he just needed to sit and listen instead.


James helped found the Manchester Free Library in 1852, at Campfield, Manchester, which was the first free library created under the Library's Act of 1850, and he died at Mauldeth Hall in 1869.


Salford - The First Free Library In 1848, Salford had actually established first unconditionally free public library in England, under the Museums Act
In the land register of 1861 Richard Fort was still the land owner of Sedgley Park, but once the Bishop had moved out, he decided to sell the land in 1854. This sale lead to the building of several large residences...

The How
Sedgley House
Sedgley Mount
The Holme
Brook House
Sedgley New Hall
Woodcliffe


The property passed to a Mr Richard Birley, born 1812, JP and Deputy lieutenant, the eldest son of Joseph Birley and Jane Hornby. Joseph Birley was the brother of Hugh Hornby Birley commander of the Manchester and Salford Yeomanry, renowned for their quelling of the gathering of people at St Peter's field in Manchester in 1819, now known as Peterloo.




The census of 1861 & 1871 shows the property as Sedgley Hall, with John Siddall Wood, a non practicing barrister resident, also present was his sister Margaret Cort du Boulay (listed as a clergyman's wife) with 1 cousin and 5 servants. The farm was listed as being of 30 acres, and employing 2 men and 2 boys.


John Wood died February 1888, and is buried in St Mary's churchyard.

[In 1851 George Wood lived at Singleton Lodge, beside Brooklands just further along Bury Old Road]


Mr. Robert Ascroft, M.P. for Oldham "The workers friend", took up residence, but after he died, the Hall was empty and unfurnished.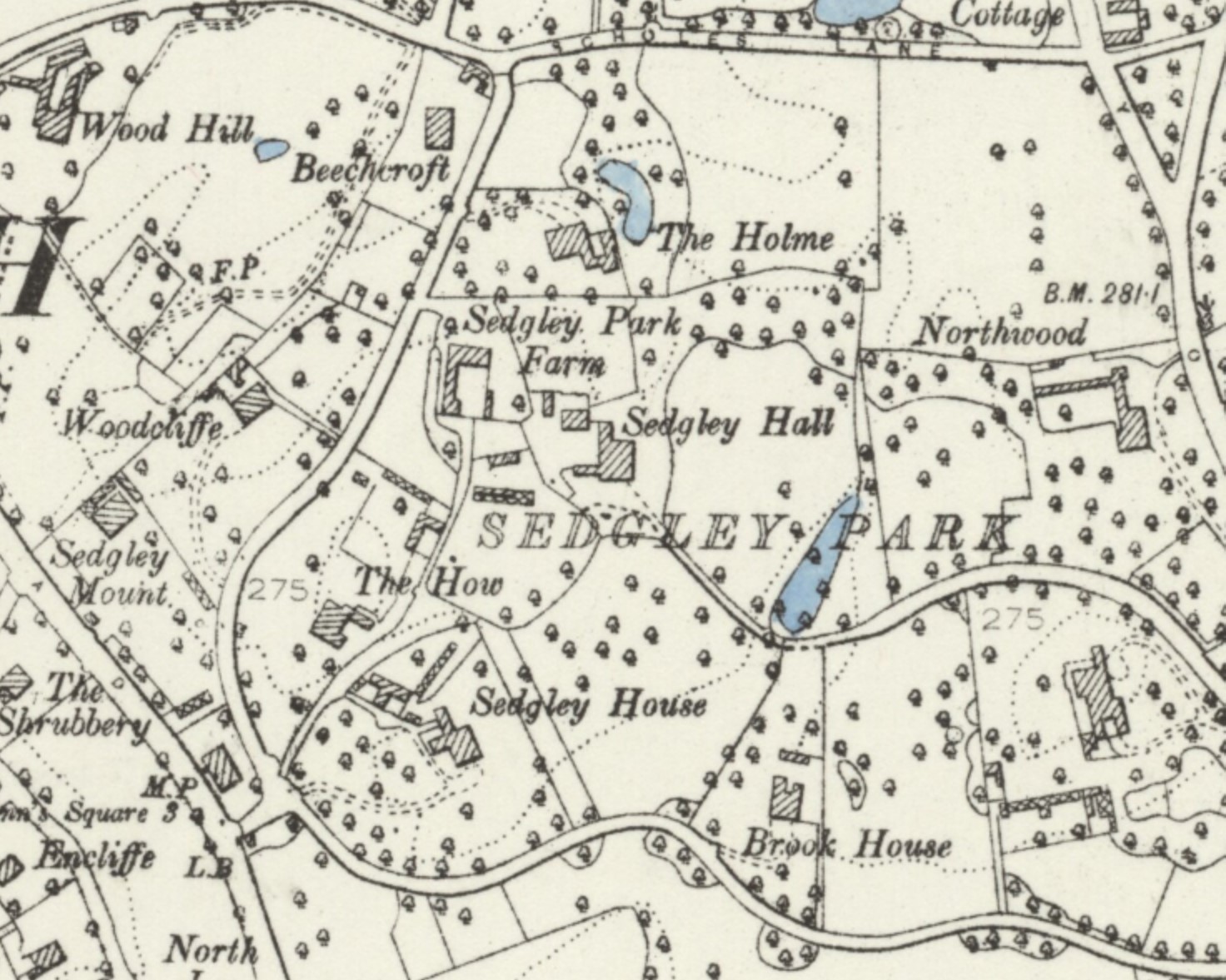 Sedgley Park (1891


Sedgley Old Hall is still listed as unoccupied in 1891, and it was made a ruin by a fire in 1902 , whilst being subdivided into two semi-detached houses. The story of Lawrence Fort's death in 1837 stood the test of time and led to reports that during the darker hours, lights had been seen at one of the few remaining windows of the ruin. The lit room being the water closet where Lawrence had been found insensible.


The ruined Hall was erased from the map of 1909.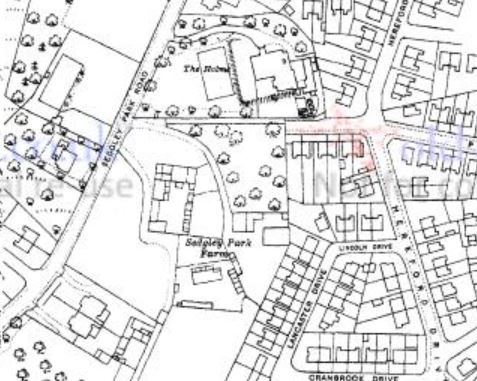 Sedgley Park (1922)
By 1922 the site of the Old hall had been turned into housing with just the farm buildings remaining, these were demolished in the 1950s.