! side panel> <! side panel>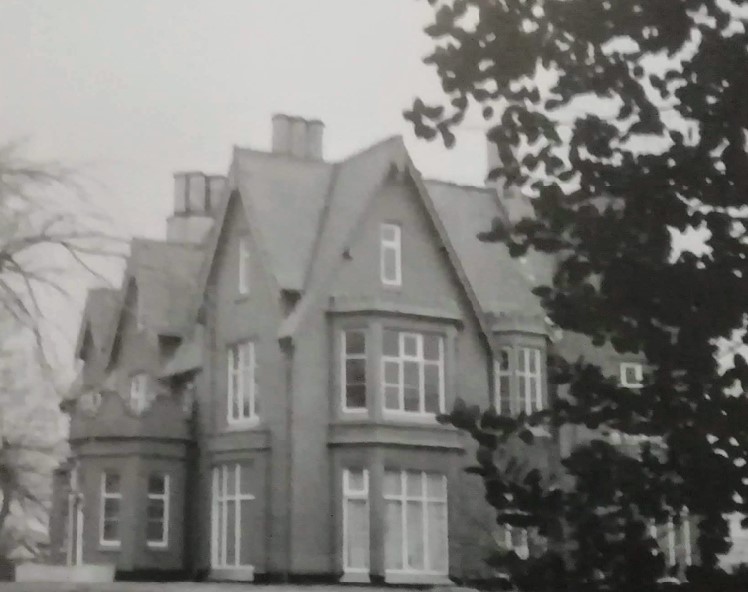 The Holme


There is a wonderful section on The Holme (with two photos) in this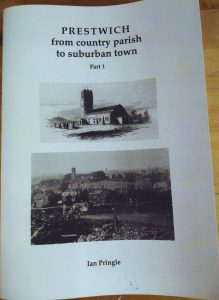 Heritage Society publication
Richard Fort of Sedgley Hall sold his land in 1854.Leading to the building of several large residences...

Sedgley House
Sedgley Mount
The How
Brook House
Woodcliffe
Northwood
Beechcroft

Sedgley New Hall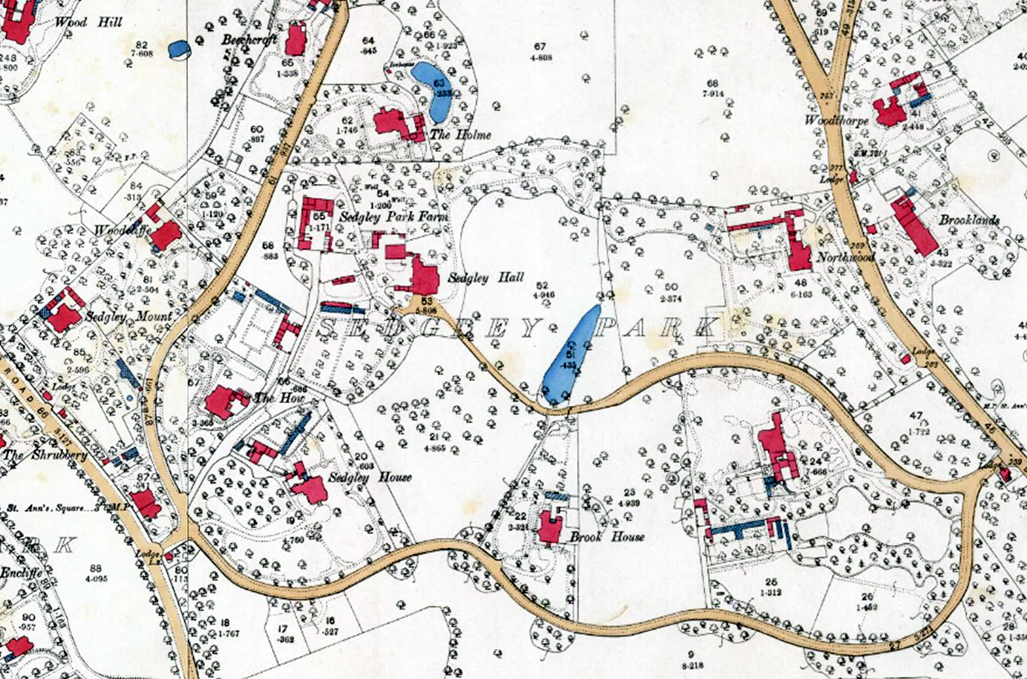 Sedgley Park in 1891


The Census of 1861 shows William Holme (born 1807 in Stand), aged 54 and resident at "The Holme" with two neices, and 5 servants. His wife Mary had died in February the previous year. However the property was built in 1854 for John Holme, a wealthy mill owner from Oldham.

[a trade directory of 1852 suggests the property may have been called Broad Bank]

In 1842 William Holme had been listed an overseer of Prestwich and in 1846 he was appointed a member of the Grand Jury of the Salford Hundred along side Charles Swain

Just 12 years after The Holme was built, William had lost his fortune during the Cotton Famine caused by the American Civil War (1861-1865). Generously he had continued to pay his workers to prevent them from starving.

To avoid bankruptcy the Holme was put up for auction (over a six day period) in 1866 with his collection of bronzes,ivories, china items, silver service, 40 paintings and numerous well bound books all up for sale. William died in 1869 and is buried in St Mary's churchyard.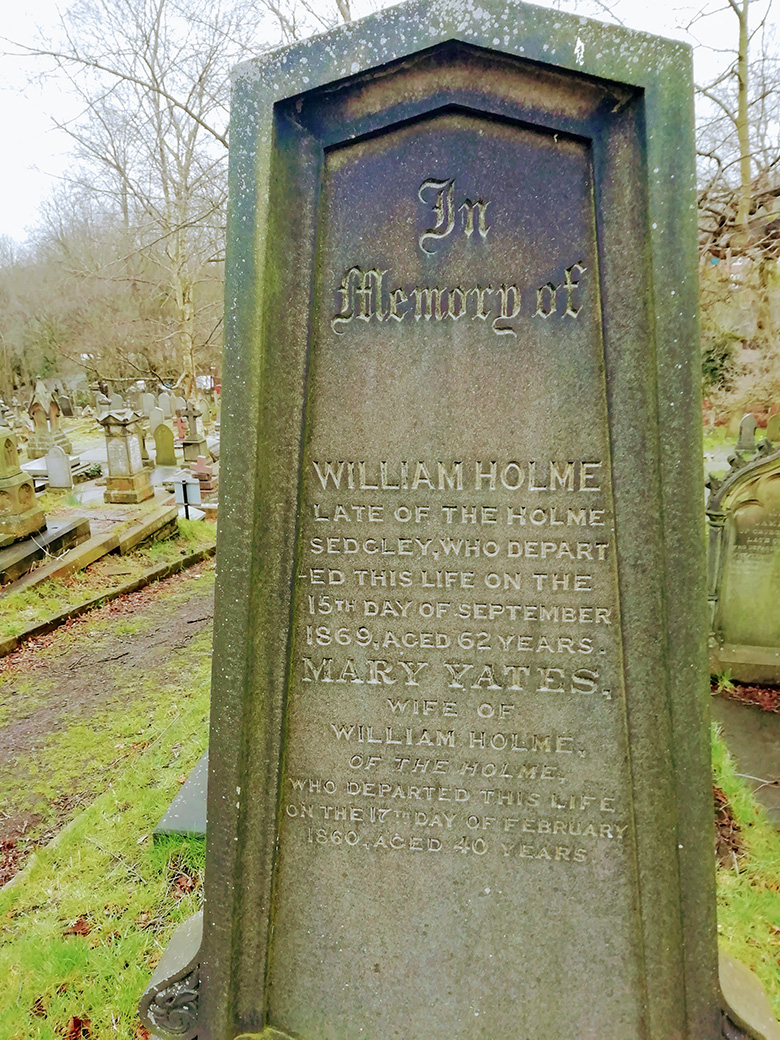 William and Mary's headstone C(West) Section



1871 showed three children of Ralph Straus present along with seven servants. His brother lived "next door" in a property called Woodcliffe, Henry Straus (61, born in Germany)along with his wife and four children. These brother represent some of the earliest Jewish families to settle in Prestwich.


1880 saw the sudden death of Ralph Straus, merchant. He left Josephine, his widow, his real estate and 200,000 Reichmarks, and the remainder to his two sons Sidney & James. [the 1881 census shows three further children : Amy, Herbert,Percy]

The 1891 census shows Alfred Youle, a British Subject from Brazil, his wife & three children at the property. 1907 Mrs J Clemson died, her residence was listed as The Holme, and the following year a crime took place...




The Demetriadi family had moved in by the time of the 1911 census. George Demtriadi was an East India Merchant born in Calcutta, aged 34, was living with his wife Nellie, and son Constantine (and 7 servants!)


George was a son of Constantine and Amelia, were born in Turkey and in 1891 lived in a "Morningside" on Singleton Road along with their 4 children. Constantine, had been born into the 'da Capello' family, but took his adopted name aged 6.

Constantine went on to be director of Ralli Brothers, a firm of merchant shippers and bankers,perhaps the most successful expatriate Greek merchant business of the Victorian era. Stephanos Ralli (1755–1827) had settled in Marseille, but after the Napoleonic wars, sent his eldest son John to London to explore business opportunities.John Ralli traded Russian grain and oriental silk for British textiles. Encorporating Ralli Brothers in London.



Woodhill-Beechcroft - The Holme


John brought over his brothers to help. One, Eustratios, set up in Manchester. Their move away from their home of Greece and the Ottoman Empire was fortuitous as turmoil soon befell the region, in fact Ralli Brothers did well exploiting opportunities presented by war, politics and new markets, such as opium and silk, elsewhere too. Expanding across the Mediterranean, by 1831, Ralli Brothers aready employed 40,000 people worldwide.

George's brother Stephen, lived at Heathlands

Another of the brothers, Pandia Ralli married Marietta Scaramanga, see Sedgley Mount a trading family with great operations in Russia, and Ralli Bros then expanded into India and the US, setting up offices in Calcutta and New York. They also benefitted greatly during the Crimea war.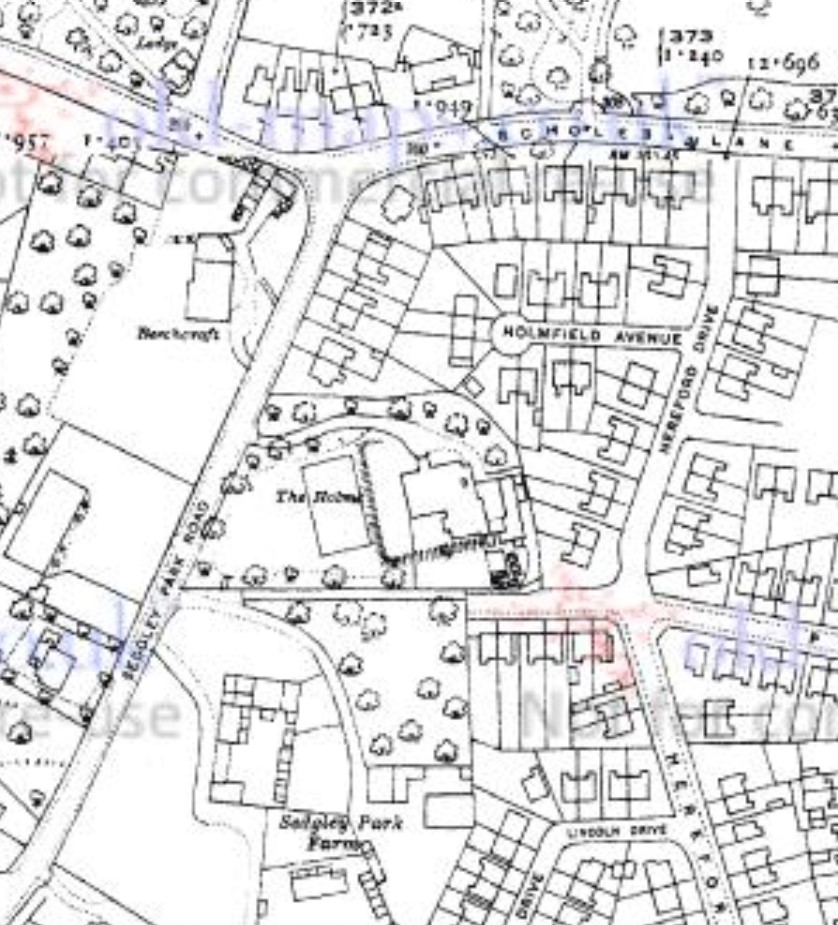 By 1922 The Holme was encroached by housing.


In 1936, Rev Paton-Williams presided over the marriage of Joyce Kenyon the sole daughter of Mr & Mrs T kenyon of The Holme, to Dudley Hamilton at St Annes Church in Manchester. Thomas Kenyon was a GPO telehpone Engineer Chief Ins. and his wife Hilda Winifred ran a Professional catering company.

During WWII a dance was held at The Holme, in support of Russia.


After the War, the Kenyon's ran the house as a social venue and dances were held every Saturday with entertainers such as Ralph Gethic and his Band playing live music. The Holme was demolished in 1986, only the gate posts remain.