! side panel> <! side panel>

[Courtesy of Manchester Libraries, Information and Archives, Manchester City Council]




Sedgley New Hall
Richard Fort of Sedgley Hall sold his land in 1854.Leading to the building of several large residences...

Sedgley House
Sedgley Mount
The How
The Holme
Brook House
Woodcliffe
Northwood
Beechcroft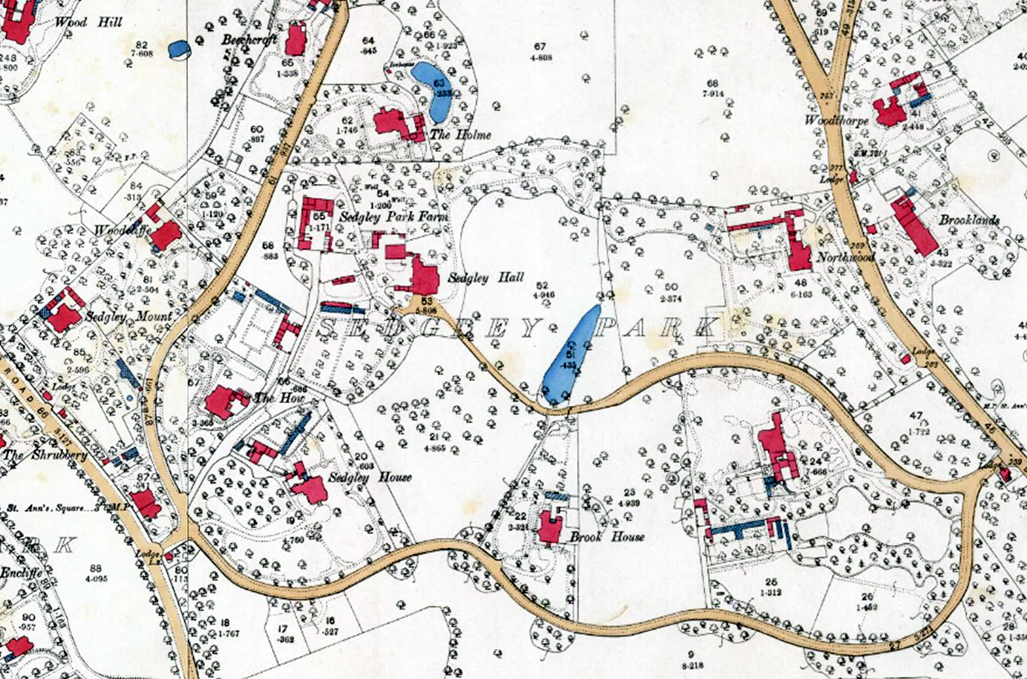 Sedgley Park in 1891



The 1861 census shows the friends and family of Jame Heartz, proprietor of a calico print works, living in a large property in Sedgley Park, along with 6 servants. This is thought to be either Sedgley New Hall or Egerton Lodge on Bury Old Road, and is listed next to another property, Brook house (also the Wood family were in Sedgley Park Old Hall).

The same census shows "Coco" George Scaramanaga (not the Bond villain), living in a large property at Sedgley park. Coco was a name handed down to his children, male and female. George was a Levant merchant for the East India Company, he was UK and Greek national but had been born in Italy/Austria 1825. This is before Themistocles Petrocokino had moved into Sedgley House, now the training School, so represents the first of several Greek Merchants to reside at Prestwich.




1861 Scaramanga Family


Geroge was a Knight of the Order of The Saviour which is a greek honour. In 1867 "Coco" Scaramanga was listed as a partner in Argenti Sechiari & Co., of Peter Street, Manchester, Finsbury Circus, London,as well as Marsielle and Calcutta.Coco's marriage was witnessed by Ambrose Argenti and Argenta Argenti.

In 1876, his son Nicholas C. held an auction of the contents of the family home, Park Mount, Higher Broughton (opposite the Fire Staton today). George died in Athens in 1885 and George C Scaramanga, born in New York, was visiting a merchant called Alexandroff who lived at Sedgley Mount on the 1911 census.

Passenger lists show Nicholas left for Malta in 1937, aged 70, however he died in 1948, in Broughton and is buried in St Mary's churchyard.



Hypatia Scramanga,Nicholas's mother & Coco's wife, died in Athens, 1881




Here is a Link to photo gallery of Greek Graves in St Mary's Churchyard.

In the 1881-1891 census returns Sedgley New Hall makes an appearance, with Henry Lee J.P. living there. Henry, was a grandfather of Sir Kenneth Lee, and had 4 children (1881 census) but by 1891 only Lomax remained in the New Hall, along with his family of 4, with Henry employing 9 servants. Henry had also been Liberal M.P. for Southampton (1880-1885). Henry had been resident at in 1880.


Henry Lee was director of Tootal Broadhurst & Lee - Hemming manufacturer 1887 - renowned for work on the first crease proof fabric,offices and warehouse on Oxford Road, Manchester, Bradford , Belfast and Paris, and mills at Sunnyside, Bolton.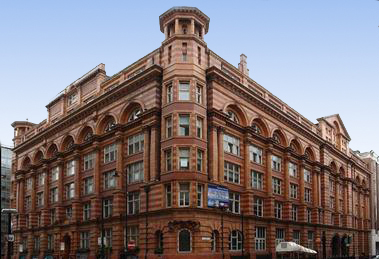 The Tootal Broadhurst & Lee Building, Oxford Street, Grade II listed - described as "a powerful monument to the entrepreneurialism of the Industrial Revolution and Victorian bombast"


Behind this building, and not visible from the street is Lee House, the stub of what would have been the tallest building in Europe at 217 ft., a 17-storey warehouse of the same firm (planned 1928; part completed 1931)


Henry Lee was also a govenor of the British School in Prestwich, and died at his home of Bedford Lodge in Broughton in 1904. He is buried in Weaste cemetery.

Partner, Henry Tootal Broadhurst lived at Wood Hill.

The 2nd Baron Cawley of Brooklands just along Bury Old Road, married Henry's grand daughter, Vivienne Lee and moved into Brooklands; taking over the mansion upon his father's death in 1937. Robert Cawley was Justice of the Peace. Vivienne was the daughter of Harold Lee, a son of Henry Lee. Harold lived at Fairfield, Broughton Park.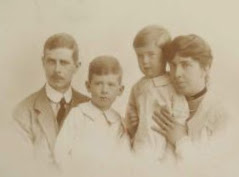 2nd Baron Cawley with Vivienne,Sir Frederick and The Hon. Robert Cawley.


In 1901 John W Barclay (b:1874), shipping merchant, along with his family were living at Sedgley New Hall.


John Barclay was the son of Robert Barclay, a South American shipping merchant. They lived on the corner of Cavendish Road and Bury New Road (Springfield - where the catholic Chiurch,Our Lady of Dolours is today).John's brother, Robert Noton Barclay, became Mayor of Manchester, and director of The District Bank.
In 1914-1918 Sedgley New Hall was used as a Red Cross Hospital. The Hon Mrs Vivenne Cawley (to give her full title) of Brooklands was Commandant Of The East Lancs Red Cross Hospitals, and was in charge of Polefield Hall and Langley House and Sedgley New Hall during WW1.


Sedgley New Hall was demolished in 1929. The location is now covered by Sedgley Primary School and the surrounding housing.