! side panel> <! side panel>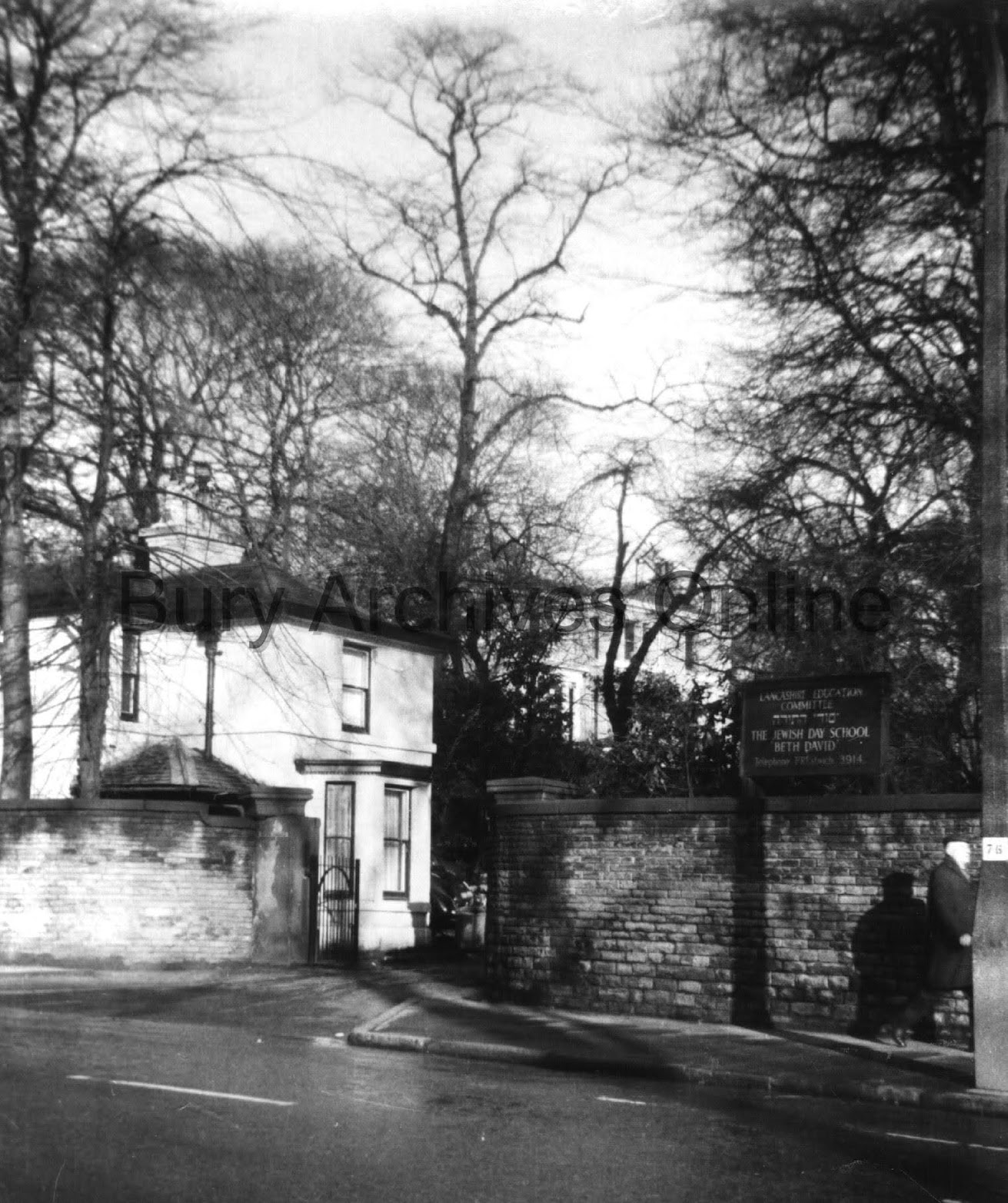 Sedgley Mount


The map of 1891 (above) shows how Sedgley Mount stood along Bury New Road in Sedgley Park, where the Jewish school is now. In the map of 1845 the area was still parkland belonging to the big house called Sedgley Park.



Richard Fort of Sedgley Hall sold his land in 1854.Leading to the building of several large residences...

Sedgley House
Sedgley New Hall
The How
The Holme
Brook House
Woodcliffe
Northwood
Beechcroft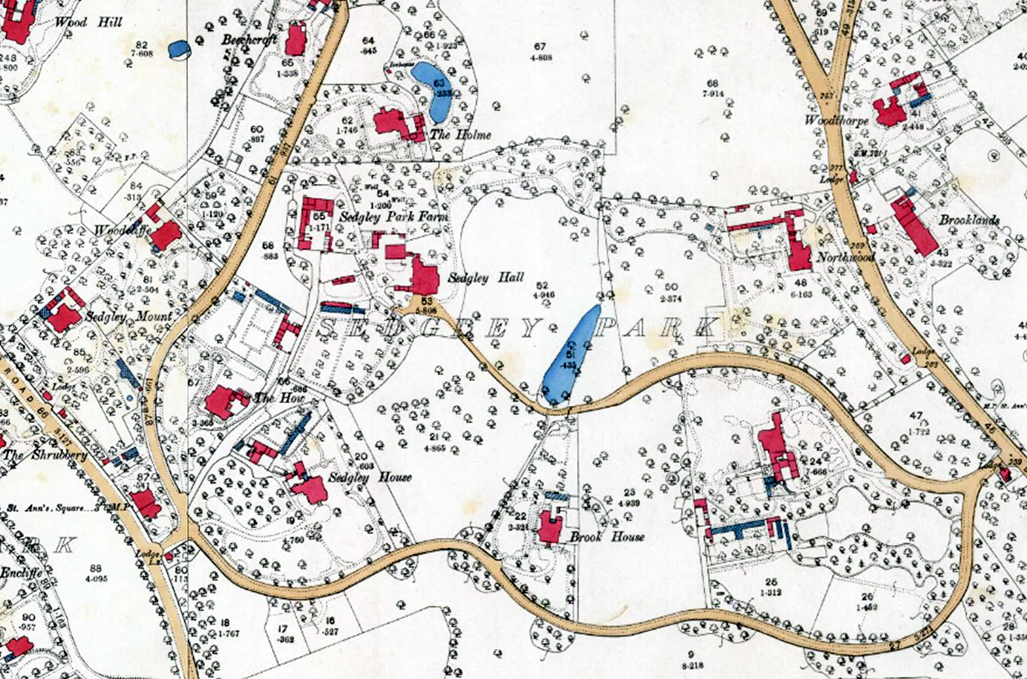 Sedgley Park in 1891


The census of 1861 shows Adam Faulkner, a merchant born Flixton, with his wife, two children and his mother in law. Adam, his wife and their eldest son had all died before the decade was out, and in 1871 the property was between owners with just a gardener resident.

In 1880, Henry Lee M.P. was living at Sedgley Mount, but by 1881 had moved to Sedgley New Hall


In passing...the census of 1861 shows Peter Allen, newspaper publisher resident at a property in Sedgley Park (Sedgley Lodge which stood at the entrance to Sedgley Park Rd), with his wife 2 children and 3 servants.

Peter was born in Tiverton, Devon in 1816 to John Allen (b:1772) and Elizabeth Acland (b:1815). He married Sophia, the daughter of John E. Taylor, who had along with C.P.Scott, two years after the events of Peterloo, founded The Manchester Guardian (1821).

John Taylor's son, also John E Taylor, brought his brother in law, Peter Allen, into the family run newspaper. About 1870 they rescued the Manchester Evening news, which faced demise once it's proprietor Mitchel Henry had failed to get elected to Parliament. The two papers shared office in Manchester and in 1879 JE Taylor Jr. and P Allen entered a partnership together.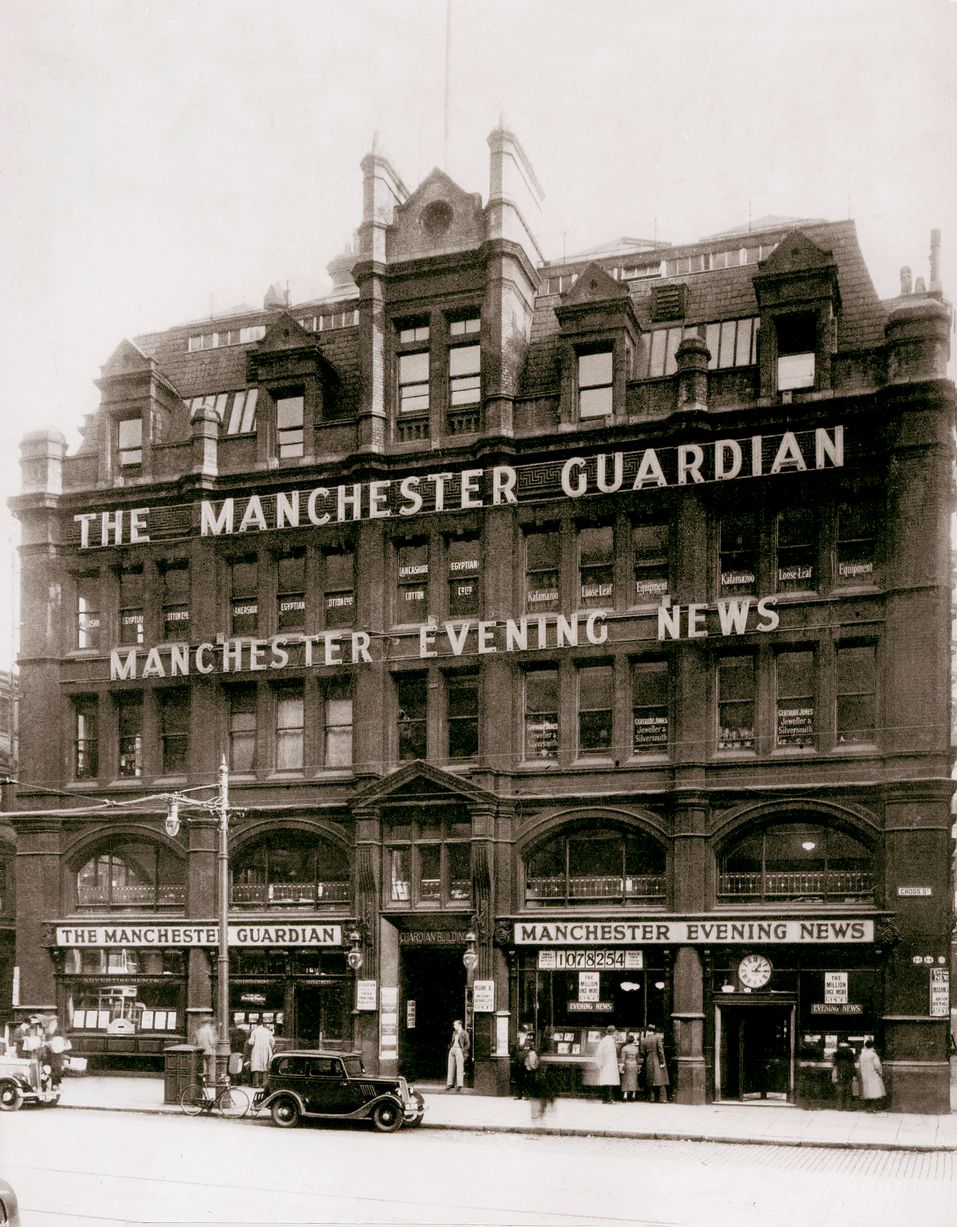 MEN & Guardian shared premises on Cross Street until 1969


Allen was part of Manchester's Liberal elite, and two of his sons went on to become Liberal MPs. His eldest son, Russell Allen (1860-1927) succeeded his father in his newspaper interests. The Evening News ultimately became run by the Allen Family (1907), and the Guardian itself was sold to the Scott Family in the same year - the Scott family later reunited ownership of the papers when they bought the Evening News (1924).


In the 1861 & 1871 census Peter and his family lived at Sedgley Lodge in Sedgley Park. Sophia died in 1868, aged 42, and was buried in St Mary's Churchyard.

By 1891 Peter had moved on, but not far, he was now living in a much larger house called Overbrook on Cavendish Rd, off Bury New Rd, in Kersal.

Sophia his wife died aged 41 in 1868, and was buried in St Mary's Peter died in 1892 and is buried with his wife.

[Ref :https://landedfamilies.blogspot.com/2013/12/98-allen-of-davenham-hall.html]

The Allens made considerable wealth from the Manchester newspapers, and their 5 sons all born in Prestwich, were successful in their careers.

The first child Sophia Mabel Allen was born in Salford in 1859 and died in Margate, Kent in 1896.

About 1909 Peter's eldest son, Russell, by then the proprietor of the Manchester Evening News, bought Davenham Hall, an early 19th century neo-classical house; he also had a house in Beaumaris (Anglesey) which he used as a base for sailing. When he died Davenham Hall passed to his four redoubtable unmarried daughters, who remained in residence until the last of them, Miss Doris Evelyn Russell Allen, died in 1979.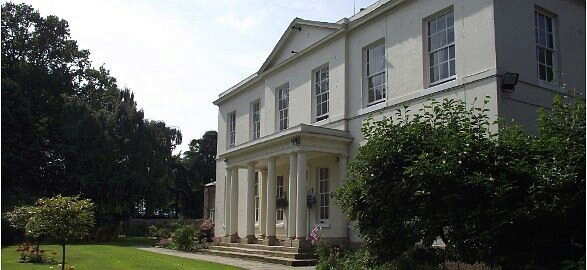 Davenham Hall (now a care home)


Peter's 2nd son, Charles Peter Allen (1861-1930), scored the first ever rugby points by Wales versus England (1884), was MP 1900-1918, appointed to the Privy Council (1912). He had been a member of the 5th Battalion, Gloucestershire Regiment in the Territorial Force prior to the outbreak of WWI, and at the age of 53 he became a full-time soldier, helping to raise the 2/5th Gloucesters. Posted to France as a captain, he became a Town Major, dealing with troop movements. He died in 1930.


4th son, John Edward Taylor Allen (1864-1919), was JP for Cheshire, and his 5th son Arthur Acland Allen (1868-1939) became Liberal MP for Christchurch (1906-1910), Dumbartonshire (1910-1918), member of London County Council (1899-1913), Deputy Chairman of LCC (1908-1909) and Alderman (1919-23).


Next door to Peter Allen, lived Jane Armstrong, widow and wine merchant of Manchester. A story of a Mr Cosmo Melville, of Brook House (next door to Sedgley House), tells of when workmen were digging foundations of his previous house in Role Row, near Sedgley. The workmen found six bottles of wine, buried some six feet down. He sent the wine for identification to Mr Armstrong, who was the city wine merchant. . He identified the wine as Hungarian, and of great antiquity, and had been buried about the time of the Young Pretender, about 1745, but was probably old wine when it was buried. Unfortunately the wine was undrinkable.

Meanwhile, back at Sedlgey Mount....
| | |
| --- | --- |
| The census of 1881 shows Mary Higgin, the widow of a Barrister in law, living at Sedgley Mount with her sister and 6 servants. Her husband had been a Justice of the Peace for Manchester, appointed "Recorder of Preston", and was well known in the area. In 1891 the property was not listed, but a Dr Kershaw, Chairman of The Palace Theatre, was resident...and burgled. | |
In 1901 a widow called Catina or Catherine Alexandroff, born on the Greek island of Siros, with her son, a shipping merchant, by the name of John Alexandroff (born Salford) were living at Sedgley mount. Her husband Alexander, had been warden of the Greek Church in Broughton, a member of the Manchester Cretan Committee, and had died in 1899, bequeathing £20,000 (£2.3m today) along with Sedgley Mount to Catherine. Catherine lived until 1937 (aged 93), and both her and her husband are buried in St Mary's churchyard - as the Greek Church on Bury New Road, had no burial ground.

[the grave stone also commemorates an infant child from 1902, and Olympia Aslan, Catherine's mother, who died at Sedgley Mount in 1901]

By 1911 their son, John Alexandroff, was head of the household, living with his Greek wife, along with 3 young children. Interestingly they had 4 visitors staying on the census day. A married couple from Greece, Jaques and Hypatia Tombazis, a widow, Virginia Schilizzi, and a George C Scaramanga, East India Merchant, who listed his birthplace(in 1856) as New York.

[Both the Scaramanga and Schilizzi families in 1871 were listed as next door neighbours in Park Point & Park Mount, Broughton (opposite the fire station today). Virginia C. Scaramanga, daughter of George C., had married the neighbour's son, Demetrius G Schilizzi. So Virgina & George were brother and sister.]

Marietta Scaramanga had married one of the Ralli brothers, Pandia Ralli, a trading family with operations across the Mediterranean, read more about them here Heathlands

George "Coco" Scaramanga was a Levant merchant for the East India Company and had appeared in 1861 living at Singleton Lodge, listing his birthplace in the census of 1861 as Italy/Austria (born 1825).



The gateway to Sedgley Mount.

[ The Greek Merchant Themistocles Petrocokino had moved to Sedgley House in 1875, and is also buried in St Mary's churchyard. Both the Petrocokino and Alexandroff families were also listed as next door neighbours in Broughton in 1881. At that census, Stephen E Petrocokino lived just the other side of Sedgley Park, at Claremont Villas on Bury New Road (opposite Cavendish Road). A couple of doors down were the Alexandroff family who later moved to Sedgley Mount next door to Sedgley House.]

Here is a Link to a photo gallery of Greek Graves in St Mary's Churchyard.



You can also read more about some of the Greek Families buried at St Mary's here.

In 1936 a consulting surgeon by the name of James Macalpine, aged 72 lived at Sedgley Mount with his wife, a secretary, sewing maid,parlour maid, two housemaids and a cook !



In the 1940-1950s the house was extended and used as the Manchester & Salford Jewish Grammar School and Synagogue, and the site is still in use as Yesoiday Hatorah Primary School.



Watch a video of the area developing over the years.

In early 1972, construction work in the school playground led to the chance discovery of national importance. A stash of buried coins was found, buried just yards from what is now Bury New Road. This became known as The Prestwich Hoard