The Artisan Naturalists from Andy Marshall on Vimeo.
John Horsefield was a hand loom weaver who lived at Stone Pale, near besses O'th'Barn. Although most textile manufacture was by then factory based, he prefered to keep his independance and learned plant classification and identification while working at the loom.

Handloom weavers in Lancashire were noted for their commitment to self-education and self-improvement. They were drawn to botany,politics,poetry,entomology,science and mathematics and made real contributions in those fields. They were known as "scientists in humble life" and the botanists were later termed Artisan Naturalists. Their achievements were remarkable considering the circumstances of their lives. Alongside we have also and shoe makers, who again being self employed had a fair control of their "free time".

John Horsefield was an onlooker at the Peterloo Massacre of 1819 and recorded that he had turned towards politics after the lack of an upturn in trade, which had been hoped for following the end of the War with France in 1815. The population had been calling for Parliamentary Reform, with meetings, petitions, strikes and marches planned through 1816 - 1818. William had attended meetings in Bury and Middleton, and in 1817 a crowd of 5,000 had gathered at St Peter's Fields in Manchester. On That day, they were dispersed, without injury, by the King's Dragoon Guards. However in 1819, a gathering of over 50,000 gathered at St Peter's Field, and was this time dispersed by the violence of the manchester and Salford Yeomanry, led by Hugh Hornby Birley, with 18 killed and over 400 injured.


You can read more about William's observations in this publication available from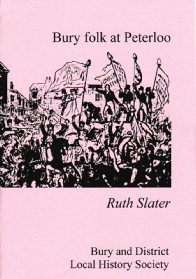 Bury LHS




John Horsefield was one of the first founding members of the Prestwich Botanical Society in 1820 and in 1830 became its President. He created Trigridia Conchiflora Watkinsoni , a hybrid between a Tiger Lily (Pavonia) and a Shellflower, as well as his daffodil, Narcissus Bicolor Horsfieldii. Being poor he sold the Tigridia corms to a nurseyman called Watkinson who registered the new plant with the RHS in his own name! The Heritage Society obtained some of his daffodil bulbs and grew them on. They are now planted around John's famous grave in Prestwich Parish Churchyard.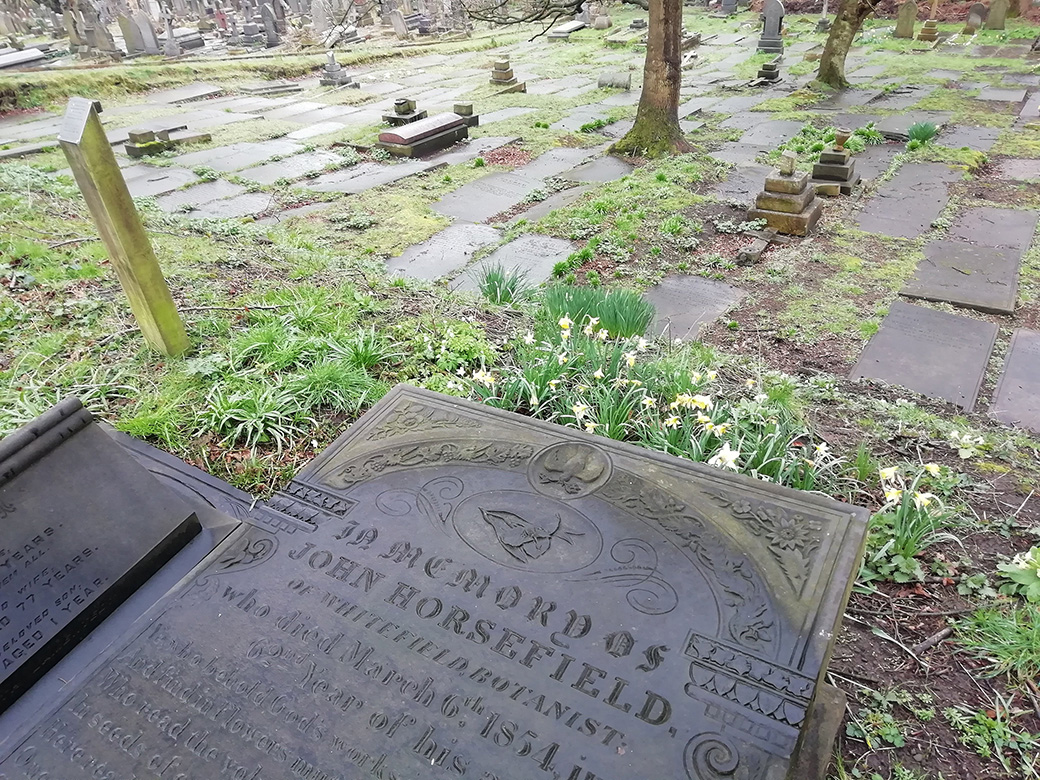 [St Mary's D2]
Read a more in depth article about John Horsefield at Wikipedia


John's famous tomb in Prestwich churchyard shows a plant in the cartouche which is probably his Tigridia. Although Horsefield cultivated the bulb of this orchid he had to sell his creation as he was on hard times, so it is now named after the man who purchased the bulbs.

Horsefields grave stone is listed grade II due to the poem by Charlse Swain that is on it's surface:


Read Swain's Poem
"Ye who behold God's work in Nature's ways,
And find in flowers mute anthems to His praise,
Who read the volume of eternal love,
In seeds of earth as in the stars above.
Here read a name whose fame shall long endure,
One of poor birth, but gifted although poor.
God - unlike man - the humblest spirit lifts,
Nor asks his wealth before He sends His gifts!
Where'er Botanic science could be learn'd,
New links disclosed - new species yet discerned.
Where'er by wood or lane or heath or hill,
God ope'd the book that taught Botanic skill.
There HORSEFIELD'S foot from dawn to eve was seen,
To learn - to teach - to be what he has been,
An honour to the soil that gave him birth:
A mind of truth - a heart instinct with worth:
Oh, may that spirit for whose loss we grieve,
Our God accept - our Saviour Lord receive."


When Horsefield was engaged In the construction of an orrery, a mechanical model of the Solar System, he asked local joiner/carpenter/dealer Gideon Coope to make him a gilded ball to represent the sun. "Aw'll mak thee one", said Gideon, "an' charge thee nowt for It; but let me tell thee, fancy folk like thee're allus poor."

In 1852 the meetings of the Society were held at Besses o'th'Barn Inn. Later they were held at the Railway and Naturalist Inn, Prestwlch, where the Society had a library of several hundred books.

A life of grinding poverty was only relieved towards its end, when a subscription fund was set up to support him, he died in 1854 aged 62. A wealthy Shale Gas businessman and Geologist, called Edward William Binney, funded his gravestone (along with that of William Sturgeon). Such was his fame that a death mask was made of him by a phrenologist when he died ( which whasn't been traced as yet.) A verse from "The Manchester Poet", Charles Swain (buried elsewhere in St Mary's) also adorns the top of the table tomb.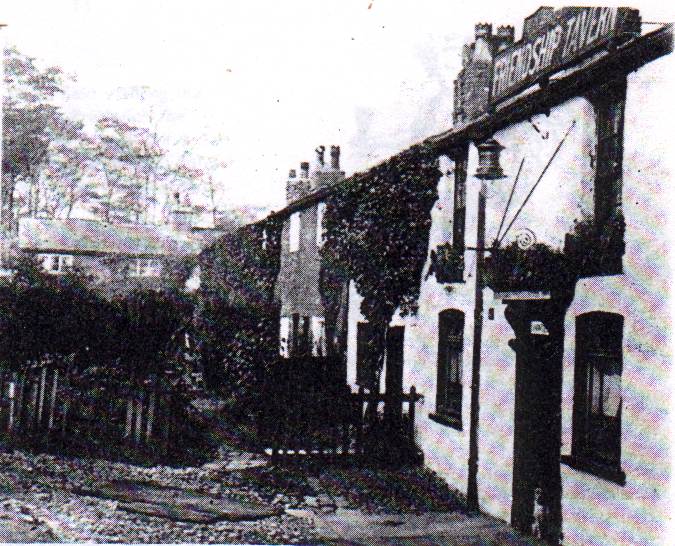 James Percival was born at Hope Square, near where the Friendship Inn stands now, and became President of the Lancashire Botanical Society. His grave stone sits on top of what is thought to be that of his Grandfather, also James, with whom he lived. A gardener by trade, James senior is also thought to be a Naturalist and may even have been instrumental in James junior adopting his intrest in botany.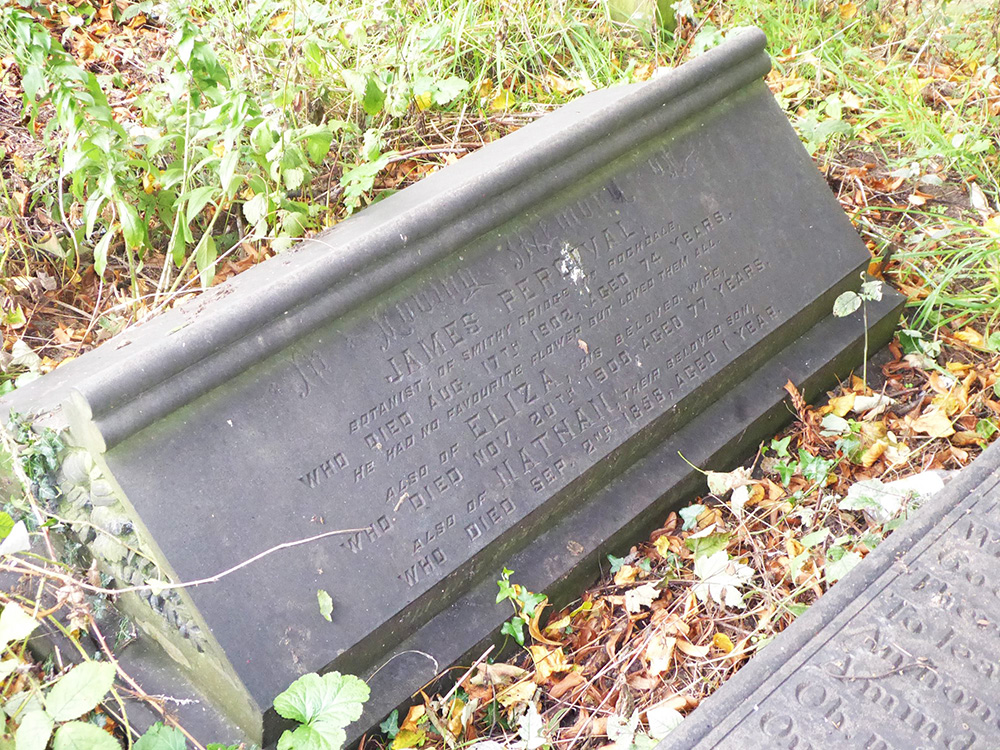 [St Mary's D2]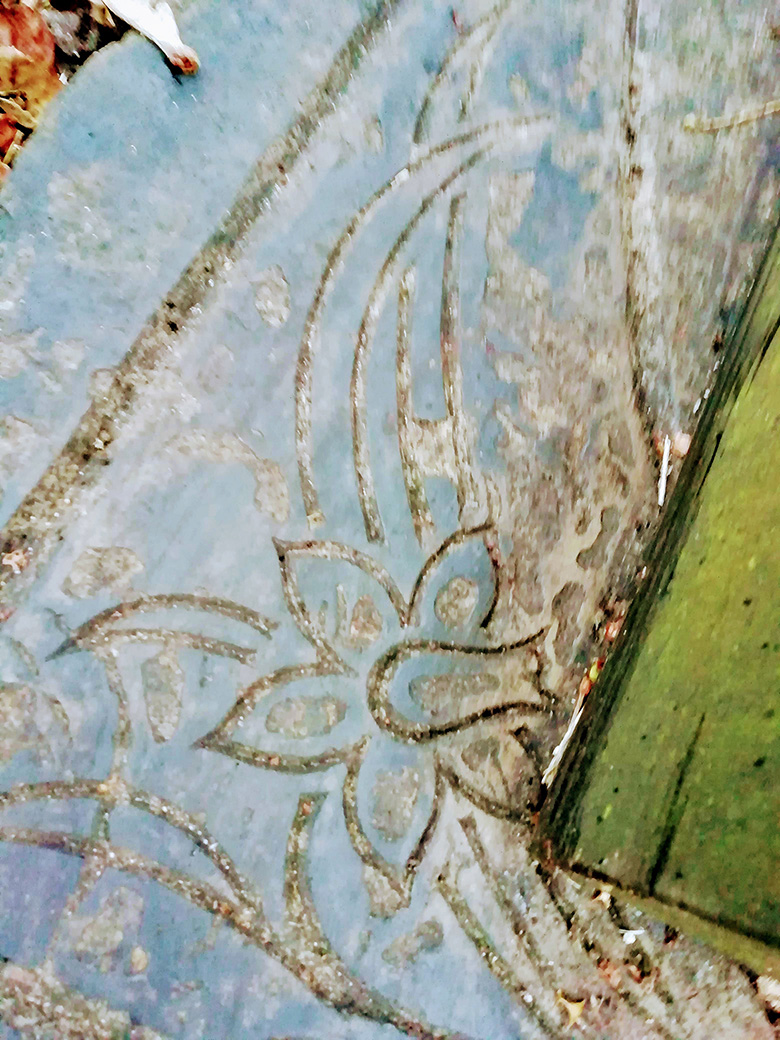 The slab under Jame's Jnr has a daffodil carved on it.


Richard Buxton was born at Sedgley Hall Farm, but when he was 2 years old his family fell on hard times and moved to Bond Street in Ancoats, where he worked as a clog maker, using his free time to study botany. At the age of 12 he was apprenticed to a maker of children's small leather shoes named James Heap in Port Street Manchester. Later he went to work with James Hyde. When trade was good, he had to work from 6.00am until 9.00pm and earned about 14 shillings to 15 shillings per week, about 70 to 75 pence in today's money.


At the age of 16 Richard was illiterate but with the aid of the Common Spelling book, he taught himself to read. In June 1826 he was "botanising" on Kersal Moor (above) when he met John Horsefield who introduced him to other local botanists like James Percival.

He used his free time of which there was little, to study Botany, gaining a reputation as one of the finest botanists in the country, with particular knowledge of mosses. His was a life of poverty, relieved by charitable donations and sales of his Manchester Botanical Guide - "the poor can enjoy the pleasures of studying science as well as the rich". Richard, in his 1849 Guide, mentions the aqueduct 35 times when referring to the location of particular plants.He died at Limekilne Lane, Ardwick.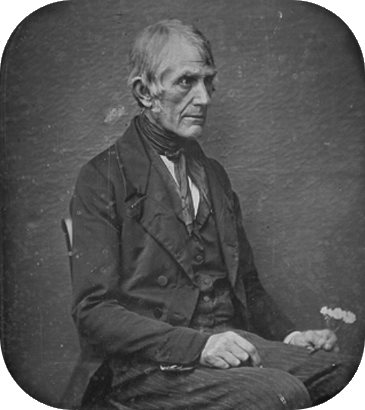 A daguerreotype of Richard Buxton. by John Benjamin Dancer.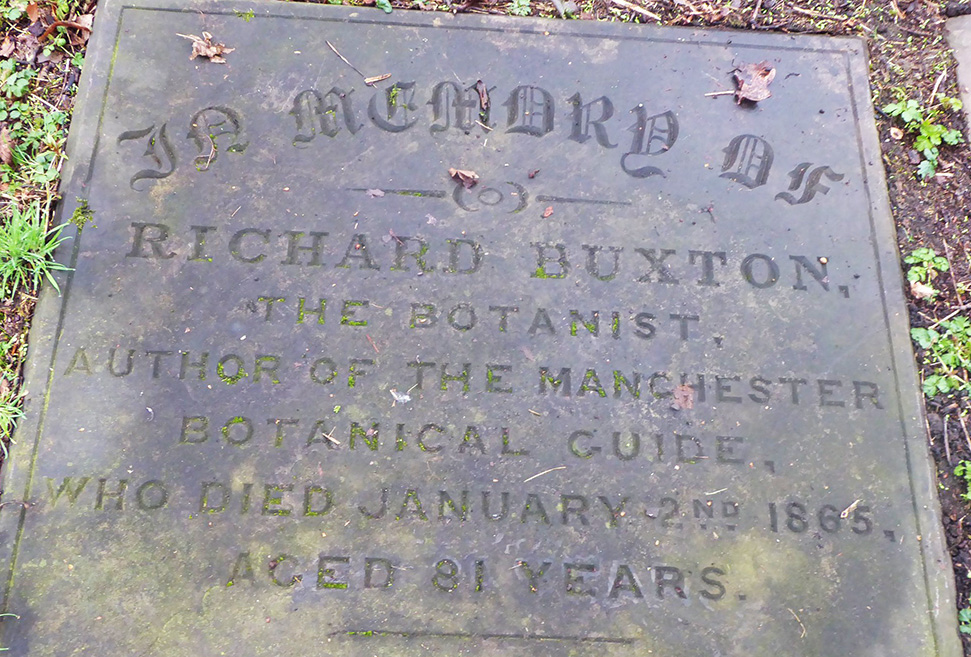 [St Mary's NORTH]
Read a more in depth article about Richard Buxton by Nicholas Ritchie at Wikipedia


Richard was one of Nature's gentlemen and the Geologist Edward William Binney acknowledged him as "the most profound thinker of his class" and helped fund his gravestone.

[Edward Binney also funded the gravestone of William Sturgeon]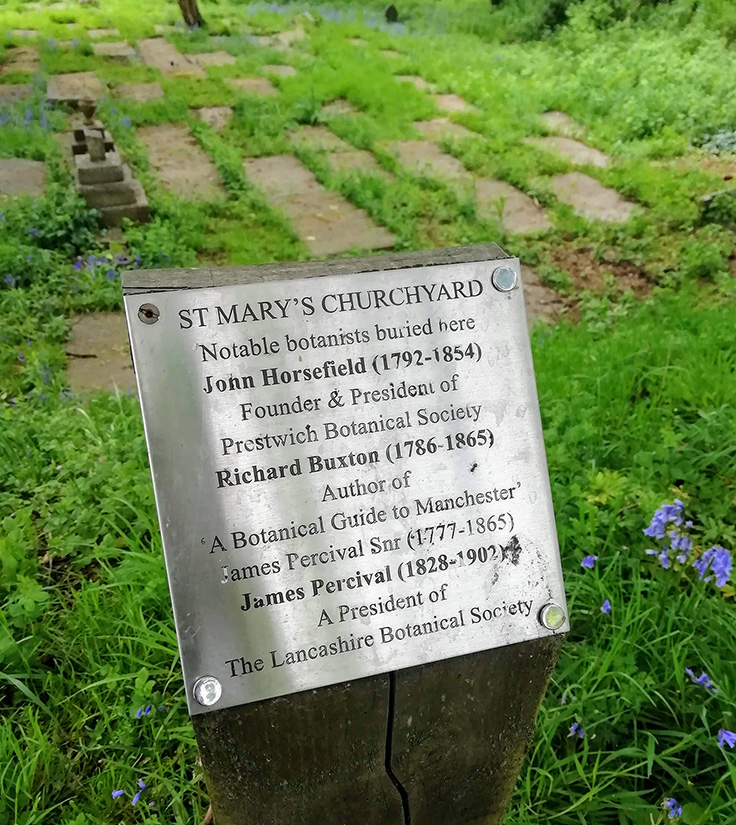 A plate has been positioned on a post near the graves of the Naturalists.

The Naturalists met all over Manchester to collaborate, discuss and document their discoveries.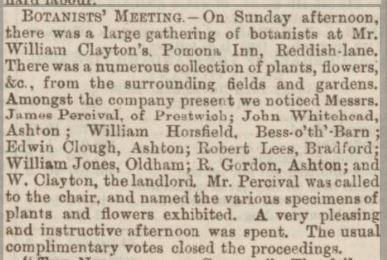 On Sundays only travellers were allowed to drink in a Public House, and in 1850 when the Naturalists were found drinking in the Ostrich Tavern on Bury Old Road, during the hours of divine service, the landlord Joshua Barge was fined £5. Considering that the working week was 6 days, the Naturalists could only perform their activities on a Sunday. The middle classes had a bit of a dilemma as they wanted to curtail drinking, but encourage education, and the Naturlists were caught up in the middle. They had previously met in the Cock & Trumpet - rebuilt & renamed the Parkside since then, and after being caught in the Ostrich, the meetings moved to the pub we now know as the Railway and Naturalists. A blue plaque has been placed on the Pub to record the meeting place. Meetings talks and displays were held upstair in the pub, and a blue plaque now commemorates this.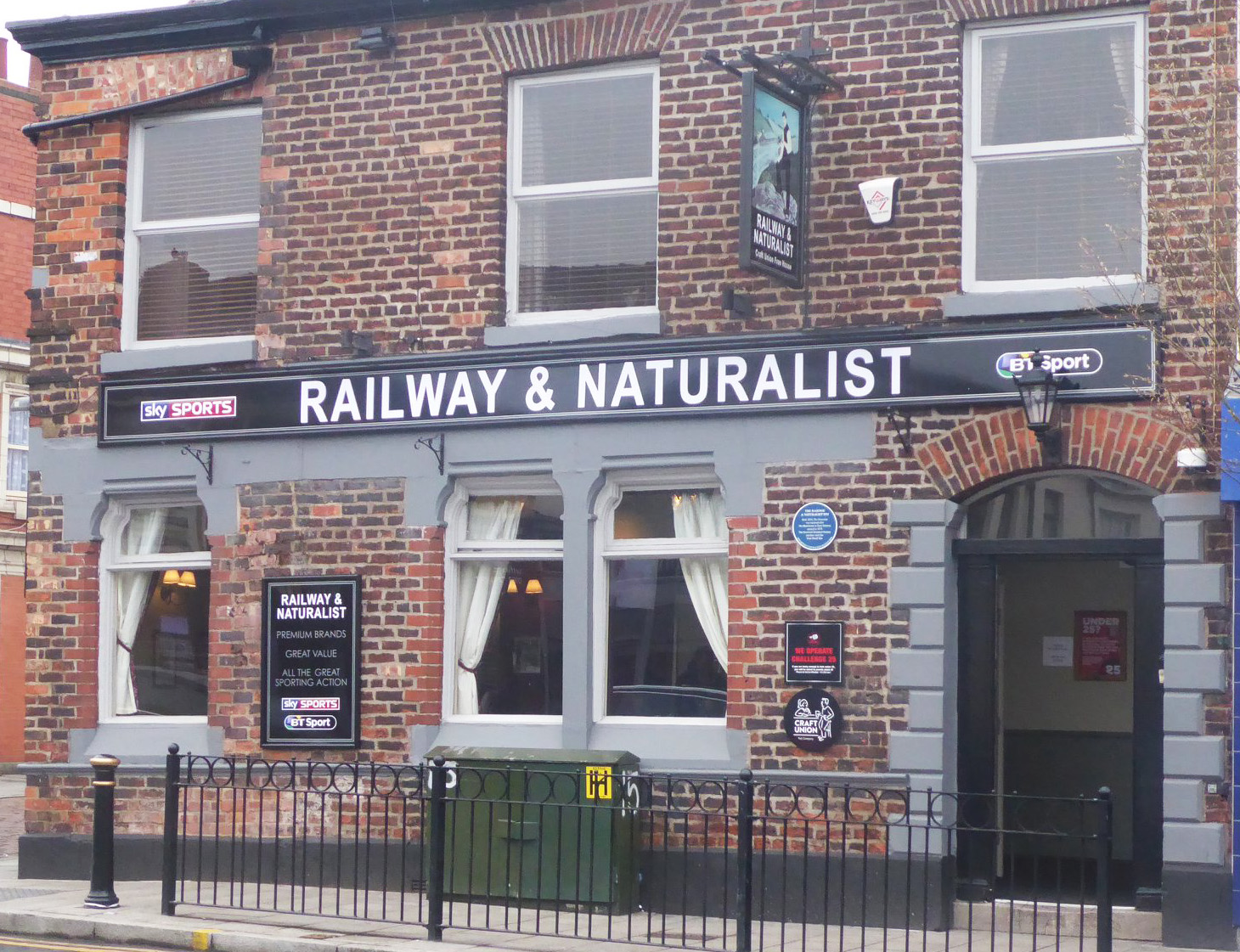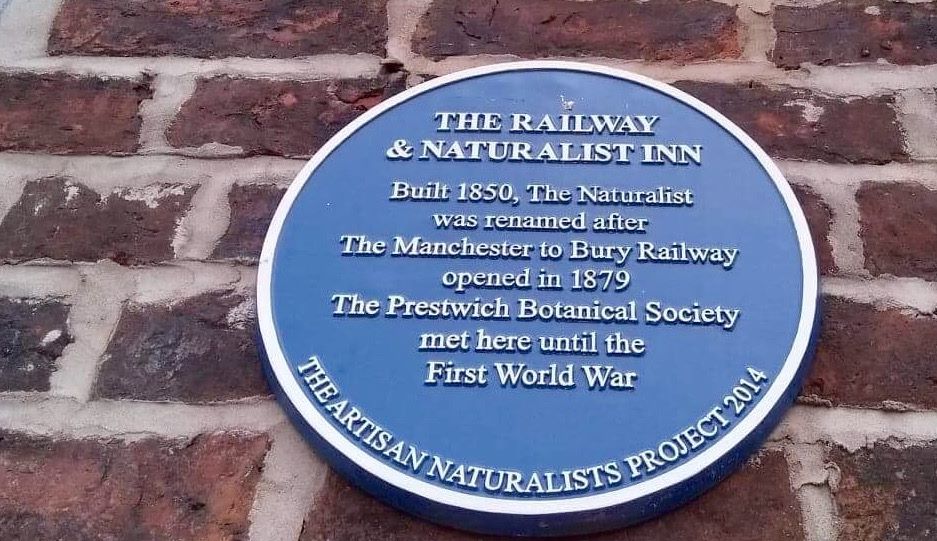 Hear more about the naturalists (skip to 9min 54Secs) in this interview with Bill Cottam giving a tour of the churchyard
[credit to at maidstone.blog]...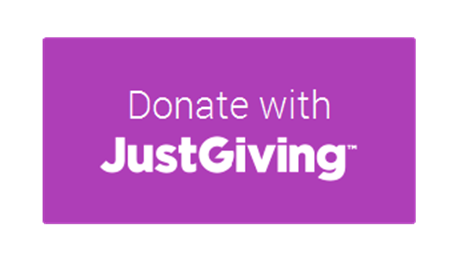 Donate to the upkeep of the St Mary's Churchyard




Your kind donation will go towards tools, or employing professional stone masons to reinstate stonework damaged by time, trees, animals or humans.