! side panel> <! side panel>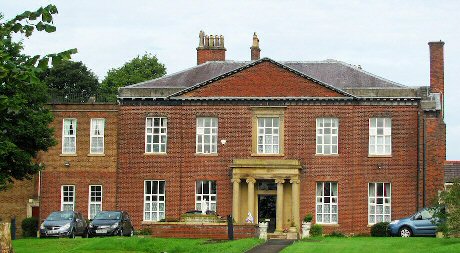 High Bank Today
High Bank, Scholes Lane
Home to the Scholes & Chadwick Families

Jacob Scholes of Woodhill, purchased High Bank Estate plus Prestwich Park and land on Hilton Lane in 1790 which later passed to his brother Thomas, who built a house upon it. Thomas Scholes, established Scholes & Co. Bankers in 1790, and in 1798 was major commandant of the Prestwich Volunteer Regiment. Thomas married Ann, daughter of John Lancashire, church warden of St Mary's and resident at Polefield. Thomas's youngest daughter married her cousin John Tetlow, a banker who later resided at Alkrington Hall.
[ John Lancashire's younger daughter married John Greaves, also a banker, who partnered with Sir Robert Peel to form Peel, Greaves & Co. ]

The map of 1848 shows the high bank, stretching up towards the Ostrich Tavern, that the house was built upon.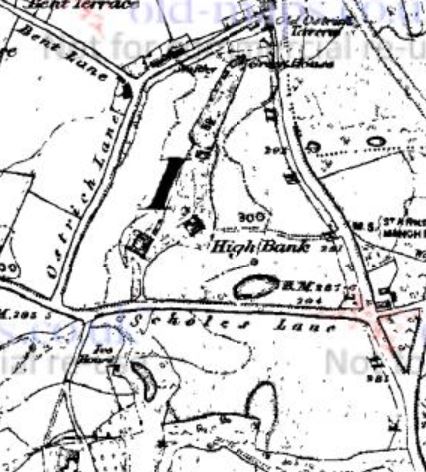 1848 Map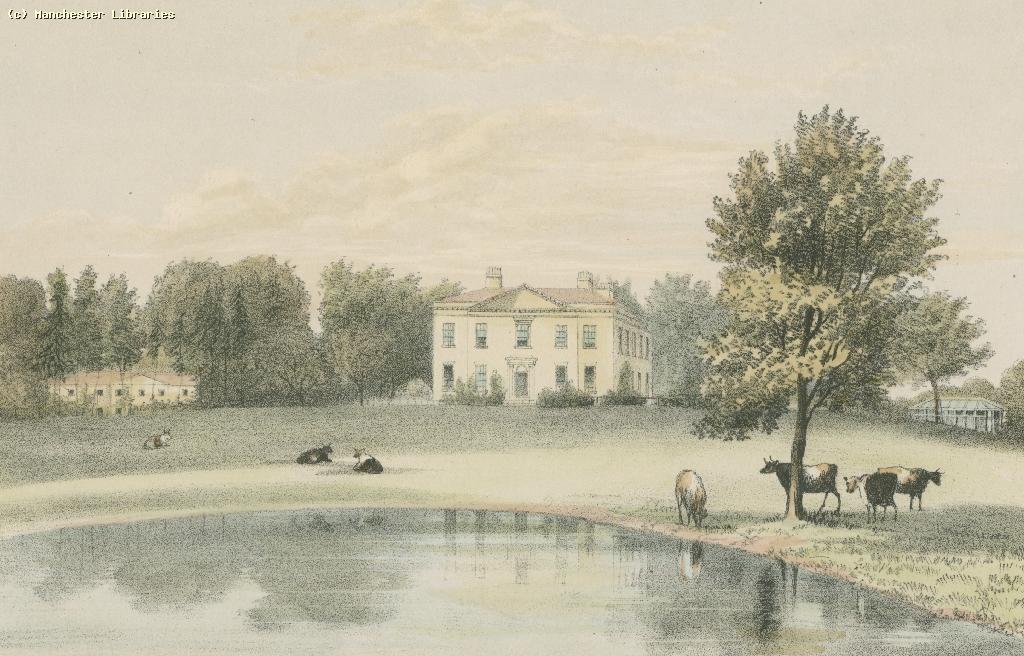 An Early Sketch of Highbank[Courtesy of Manchester Libraries and Archives]


The field opposite High bank on Scholes Lane was known as the drill field, as Lord Egerton and Thomas Scholes would drill the Prestwich Volunteer Regiment on it. It was also later used for Horticultural & flower shows (1860s). Thomas and his wife collected plants and have collections in the Natural History Museum.

Upon Thomas's death, High Bank passed to his son George, who along with his cousin (and brother in law) John Tetlow, took control of their cousin's bank renaming it to Scholes & Tetlow.

By 1828, the opening of Bury New Road had made the land more attractive for residential use. George Scholes seized the opportunity and sold his landholdings in Prestwich Park as did Viscount Ingegtre (heir to the Earl of Shrewsbury - hence the naming of Shrewsbury Road & house), in about 1850 to enable houses to be built for the rising middle classes of Victorian Manchester.

[Peel, Greaves & Co - see John Greaves above - this bank once occupied 35 King Street, one of the few Georgian properties Remaining in Manchester]
George's son, Thomas Seddon, took control of the bank after both John and George had died in 1836 and 1837. Thomas then moved into High Bank and in 1840 he married Hannah, daughter of John Greenwood of Polefield.




1841 census


In 1844, Thomas Scholes was in one of the 13 private carriages forming part of the procession of Dr John Dalton's funeral cortege through Manchester.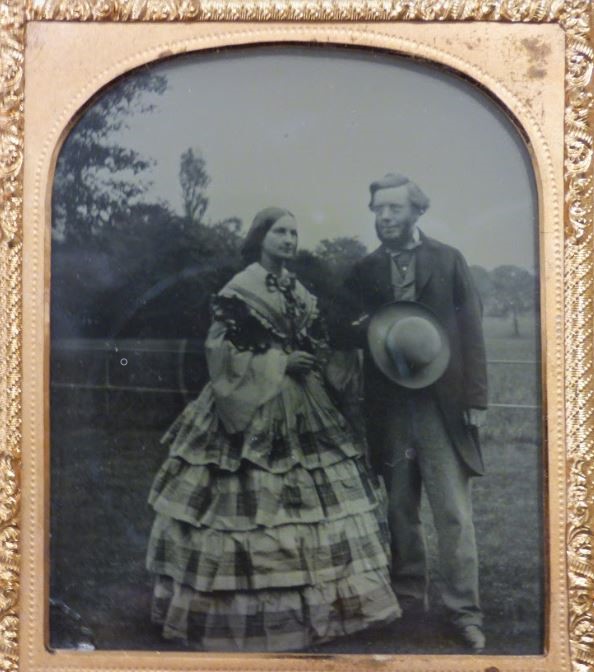 Thomas and Hannah Scholes pictured at Polefield Hall ~1850s


In 1845 the bank (with partners Francis Scholes, and Joseph Seddon) was dissolved due to the stresses of the rush to invest in railways, and 1847 Thomas sold High Bank to William Chadwick of Thomas Chadwick & Co. Thomas Scholes moved to Sedgley Old Hall and later retired to Leamington, where he died in 1879. High Bank passed to Robert Chadwick (born 1797).
Back in 1782, William Longshaw, of Sharples, Bolton, had leased a plot of land on the banks of the Eagley Brook (North of Bolton) from the Earl of Wilton of Heaton house, and built a water-powered spinning mill. Unfortunately he also felled some woodland without the Earl's consent, and had to forfeit the mill and it's machinery.

Around 1817-1820, after the dust from the Luddite riots had settled, brothers James and Robert Chadwick, then of Eccles, bought the Mill.

James died in 1830, and Robert sold the mill to Messrs J and N Philips of Manchester and Tean, Staffs. The Philips also had smallware weaving businesses at Whitefield and Radcliffe, and continued to trade under the name of Chadwick & Brothers, due to the high regard they were held in, with Robert Chadwick also retaining management of the Bolton Mill.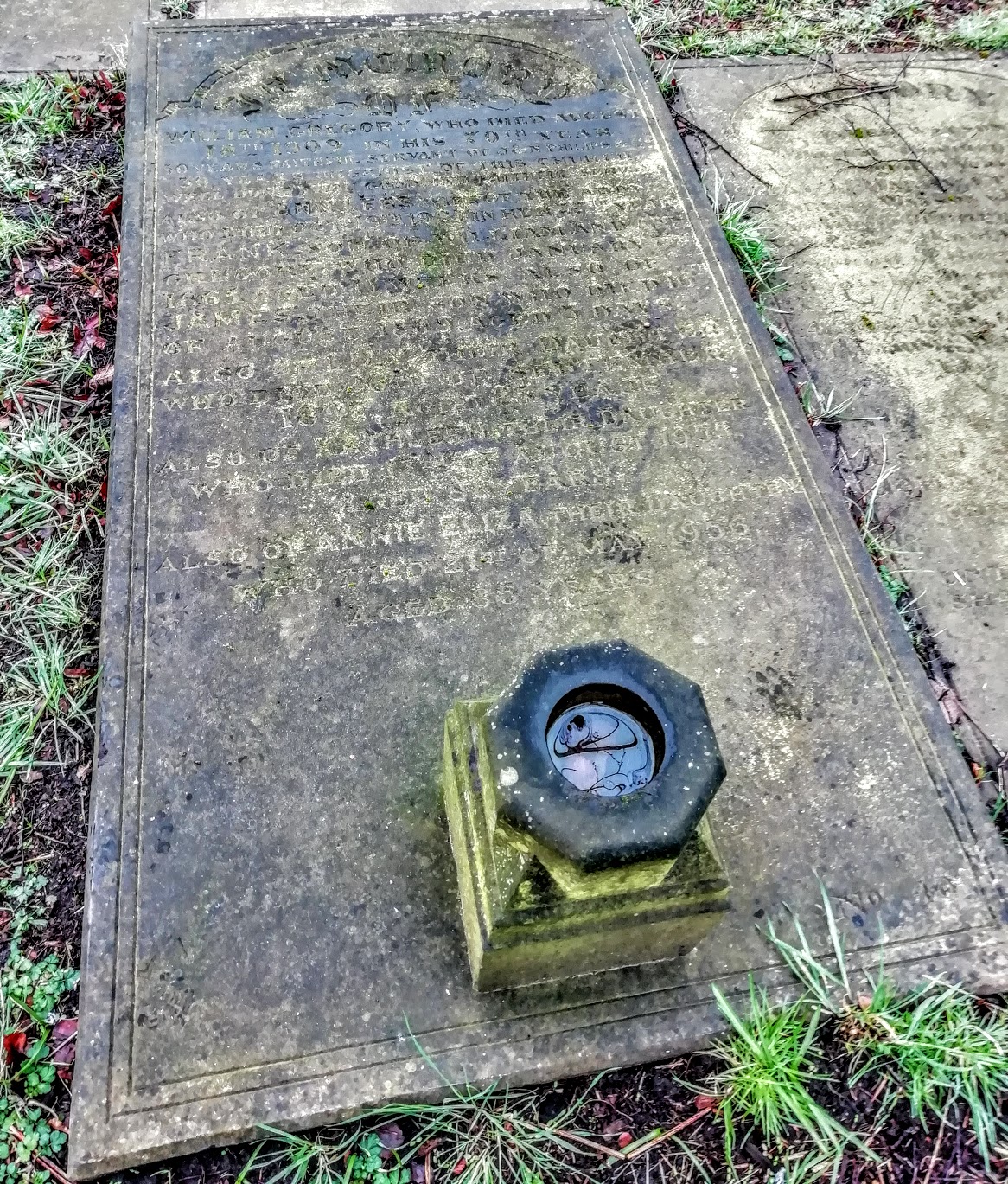 The grave of faithful servant[NORTH]


A gravestone in St Mary's churchyard records the death of William Gregory, a faithful servant of J&N Philips & Co. who was also organist at the Church for 30 years.


A period of expansion followed, with the financial backing of the Phillips family. More Mills were built at Eagley, and a model village, with housing, school and a library was built for the workforce.

Eagley, from a semi-remote moorland village with a small mill on the banks of the river, grew into a large self-contained community with comfortable homes for the employees, parks, schools, a Co-operative Society retailing goods and building homes for its members, and a life in many ways in advance of the equally-expanding town of Bolton.

Robert Chadwick had used his wealth form his Cotton thread Mills and bought High bank from Thomas Seddon Scholes in 1847.


In 1867, Robert passed away leaving the house and business concerns to his son, James. A memorial window to his memory is in the Birch chapel of St Mary's.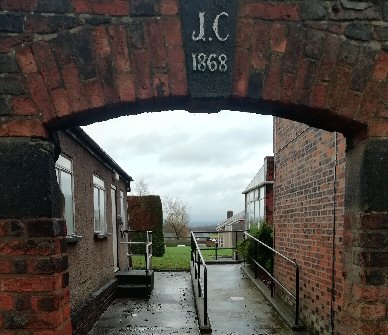 Initials over an archway today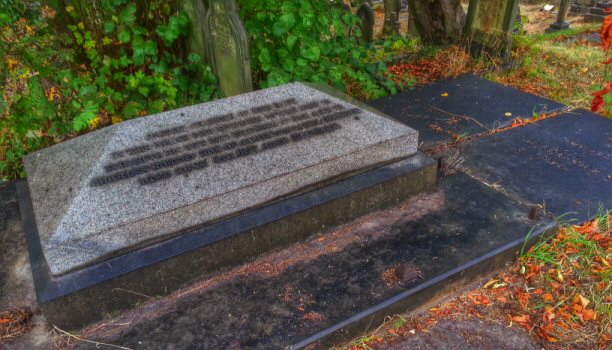 Chadwick Grave in St Mary's
A book case in St Hilda's School bears the inscription "This Bookcase was presented to this Institution by James Chadwick Esq., High Bank, Prestwich" and goes on to record "This Reading Room was built and the School enlarged at the joint expense of the Rev. Canon Birch, B.D. Rector of Prestwich and James Chadwick of High Bank, 1871."


By 1891, High bank stood empty with a caretaker living there.




1891 Census


By the same census year, James had employed Arthur Greg, grandson of Samuel Greg the founder of Styal Mill, Cheshire, to manage Eagley Mills.

At this point James Chadwick & Brothers, became James Chadwick & Bros Ltd., they floated on the London Stock Exchange and purchased mills in Montreal, Bridgeport, Conn, USA, a bobbin mill at Staveley, Cumberland, and a textile concern at Riga, Lithuania, this latter in order to improve trading links with Russia.

James also became a Justice of the Peace and High Sheriff , but In April 1892, James passed away, leaving an estate worth over £400,000 (equivalent to £48 million in today). Leaving £10,000 to charities in Manchester, Salford and Birmingham.

Upon his death he was comemorated in St Mary's by an oak pulpit and chancel screen, designed by Paley & Austin in 1895.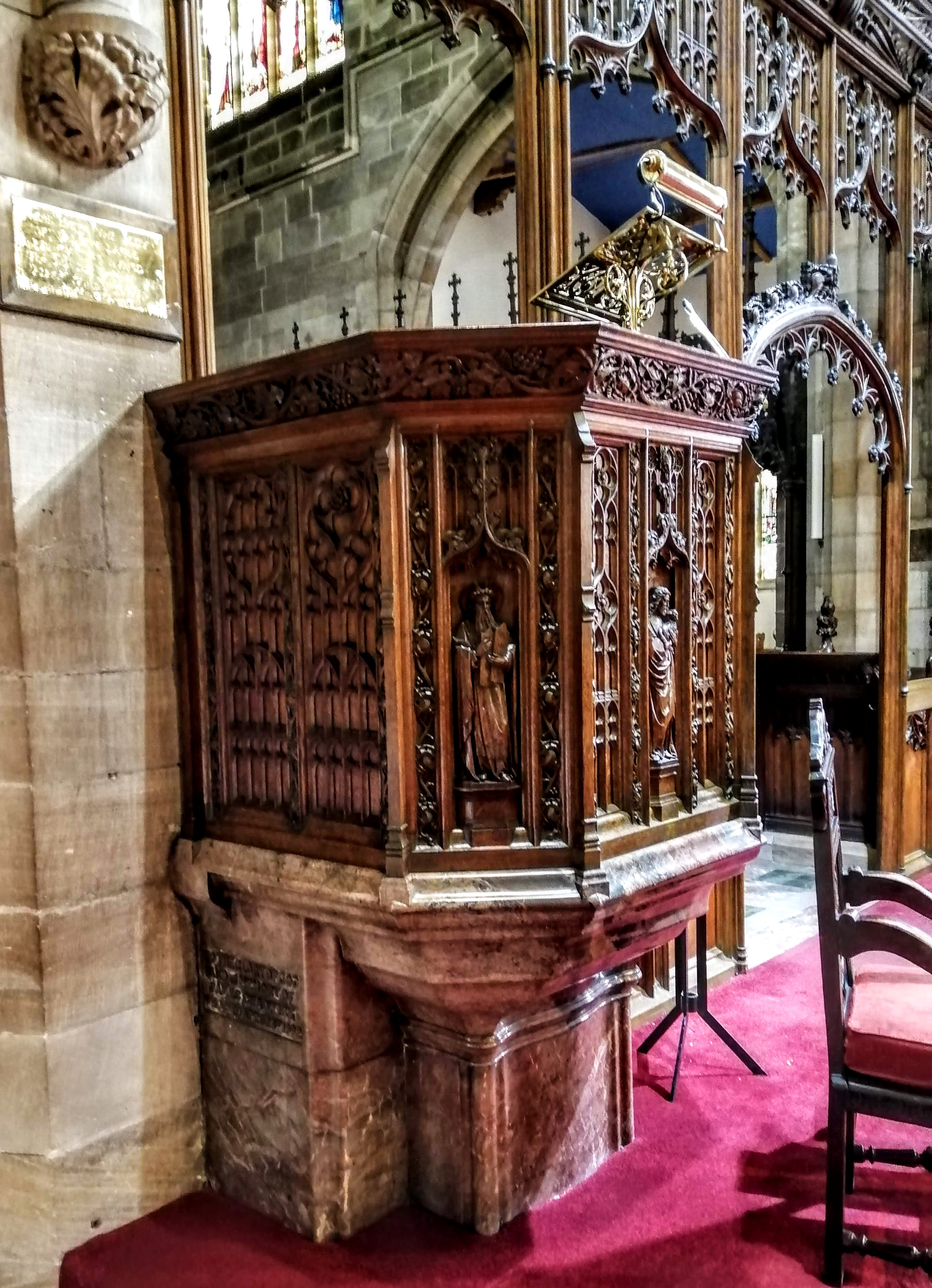 St Mary's Pulpit and Oak screen


[James had a son Robert who died in Yokohama in Japan, in 1877 aged 22, also buried with his grandparents, Robert & Elizabeth in St Mary's, Prestwich - also a plaque close to Robert's window inside]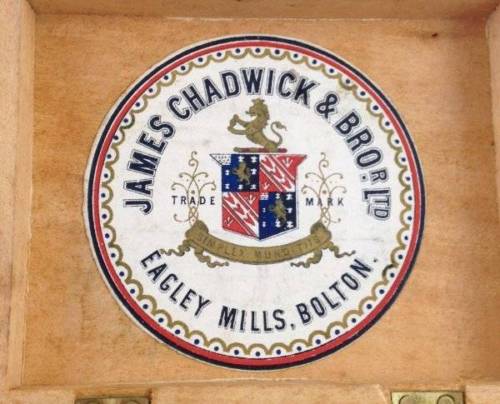 A James Chadwick & Bros. Ltd trinket box


In 1896 the Eagley mills were amalgamated with J&P Coates.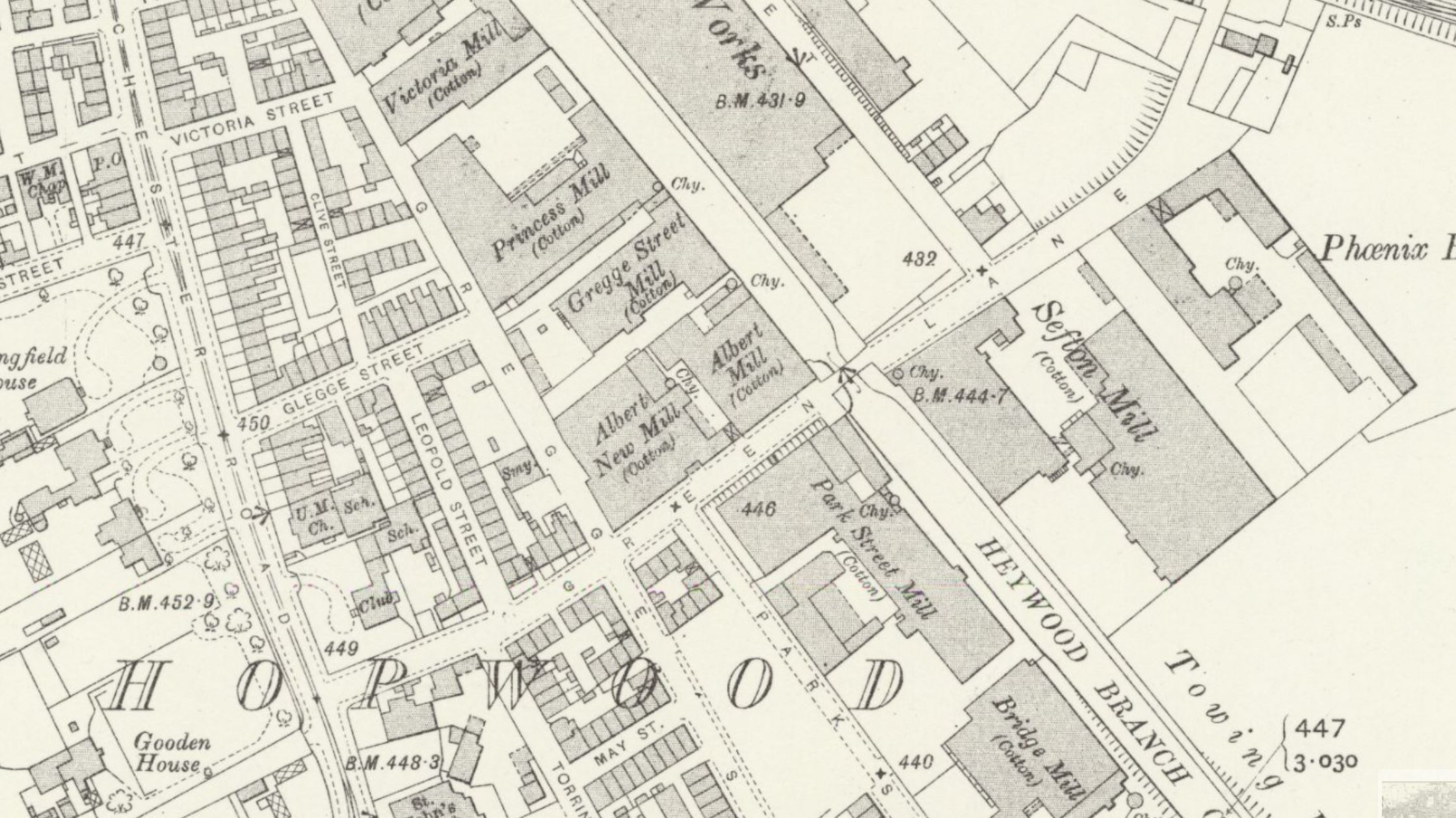 Albert Mill, Heywood

By 1898 another mill owning family resided at High Bank, that of Richard Hoyle (owner of Albert Mill, Green Lane in Heywood), along with his wife Ada. His father Isaac Hoyle (MP for Heywood - 1885), had resided at The How in 1881. On the census of 1901, Richard and Ada had two children and seven servants. A fireplace in the main hall recording one of the family's home improvments.




Highbank Fire Place (1898) Thanks to Paul Wallworth


In 1904, Mr. & Mrs. Hoyle presented the pulpit and the lectern at St Hilda's Church.


Attached to the North side of the Pulpit is a brass plaque with the following inscription: "To the Glory of God. This Pulpit was placed in the Church of St.Hilda, Prestwich by Richard Hoyle Esq. of High Bank, in the year of our Lord, Nineteen Hundred and Four".




1901 Census




The Lectern in St Hilda's bears the following inscription:

"To the Glory of God. This Lectern was given for use in the Church of St.Hilda, Prestwich , by Ada Mary Rostron Hoyle, wife of Richard Hoyle Esq. of High Bank, in the year of our Lord, Nineteen Hundred and Four."




1911 Census




In 1911 High bank was listed as having 34 rooms, and in 1912 is was bought and repurposed as a childrens home, run by the Sisters of Nazareth, who today operate it as a care home for the elderly.

Although the High Bank estate is gone the original house survives as part of Nazareth House, an old peoples home run by The Poor Sisters Of Nazareth. It was here on 31st May 1982 that Pope John Paul II, the 'Polish Pope', landed in a helicopter and toured the house before conducting mass in Heaton Park.