! side panel> <! side panel>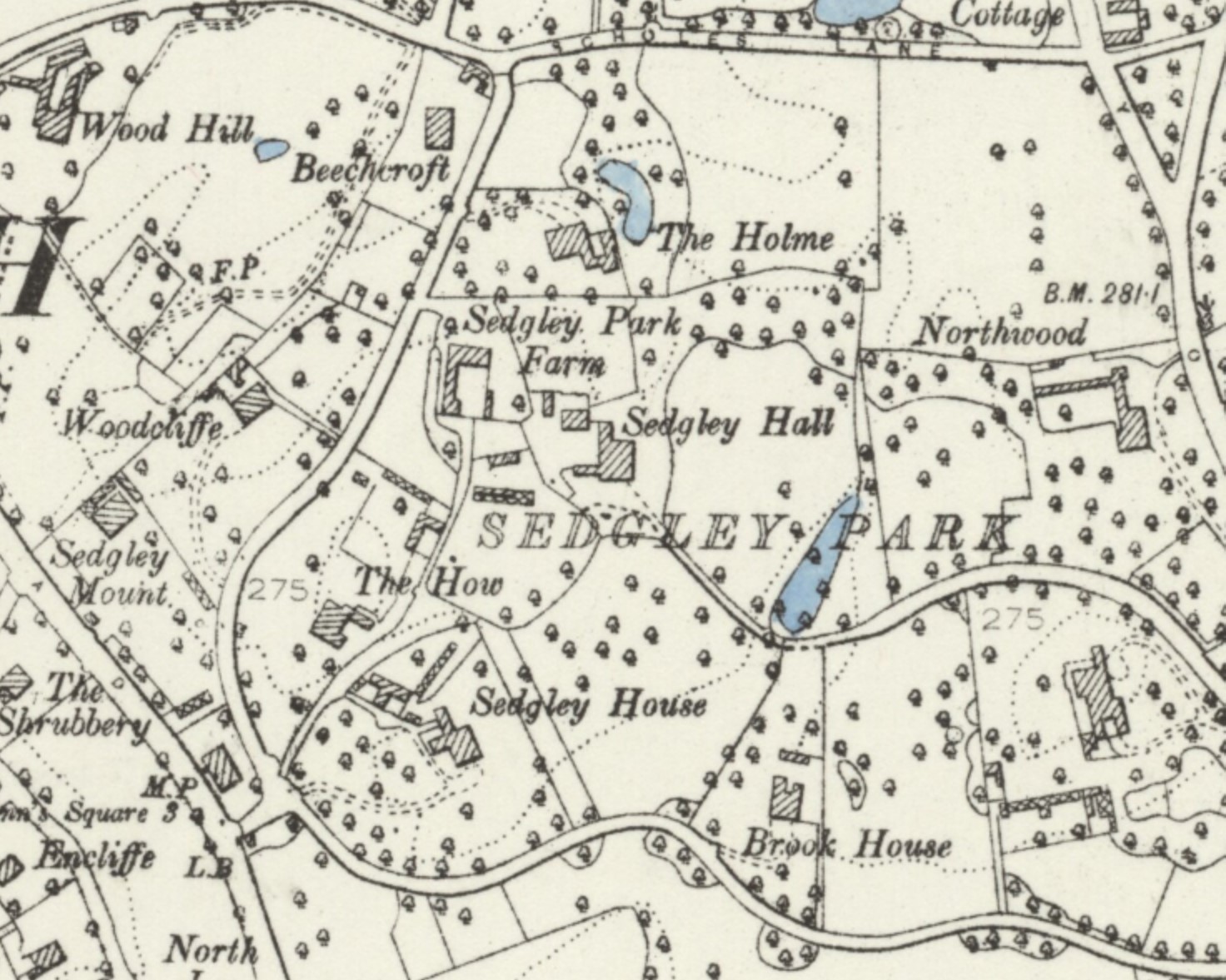 Beechcroft


Richard Fort of Sedgley Hall sold his land in 1854.Leading to the building of several large residences...

The How
Sedgley House
Sedgley Mount
The Holme
Brook House
Woodcliffe
Northwood
Sedgley New Hall
Woodcliffe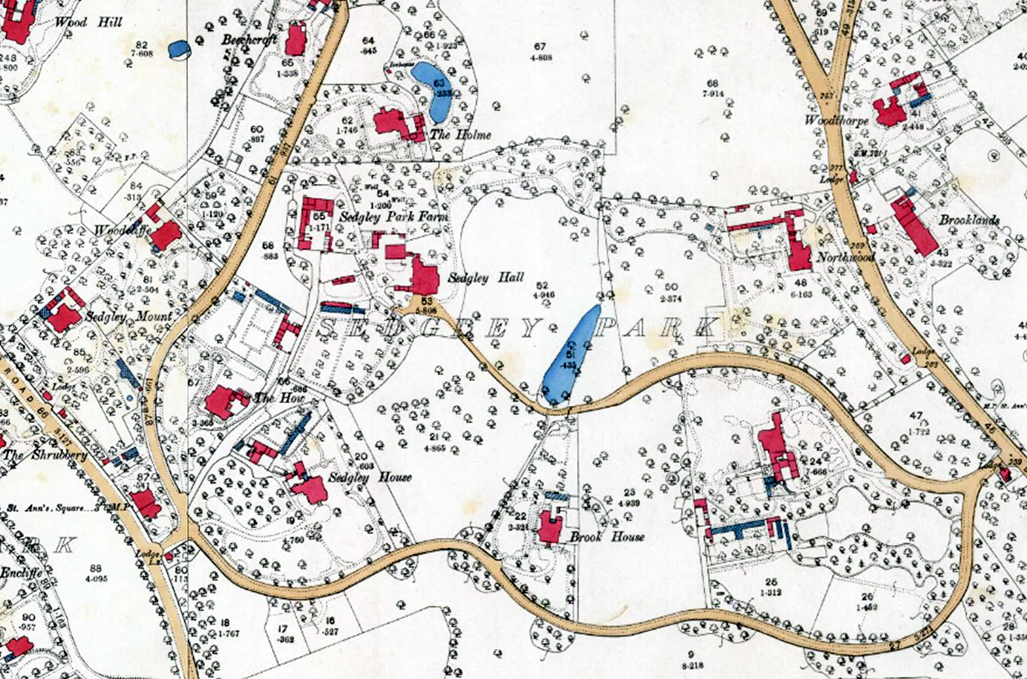 Sedgley Park in 1891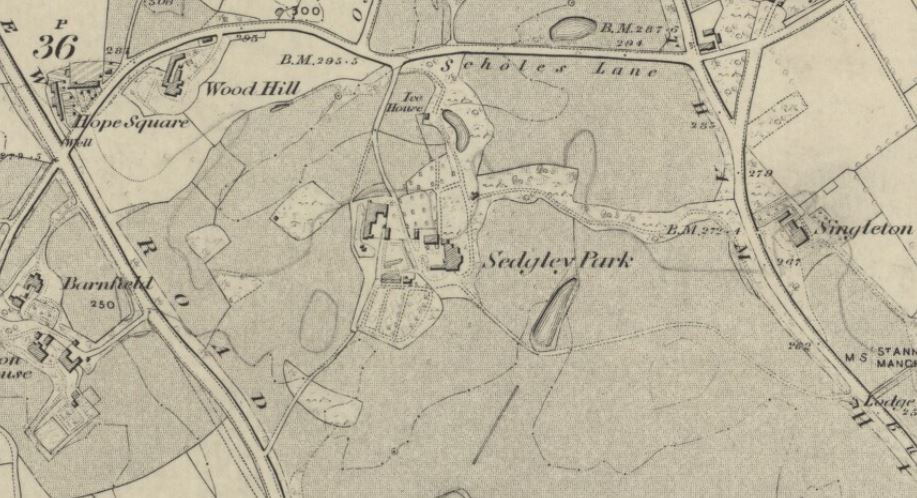 Sedgley Park in 1848


The first census showing Beechcroft as a property was in 1871, when Mr Henry Openshaw (b:1820), Cotton Manufacturer, was living there along with his wife, 4 children and 4 servants. However the census of 1861 shows the same family living at a property titled "Sedgley Park", between Bent Lane and The Holme, so is more than likely the same property.

[Henry was recorded as living at Oak Hill, Prestwich, in the 1853 Trade Directory]
[Thomas Lomax Openshaw lived at a property called Unsworth House - Unsworth?]
[James A Openshaw, Cotton manufacturer (b:1840) lived at Elderslie on BnR 1871 - some connection to the Openshaw family of Bury?]

The Openshaw family were a large and influential family of the area, partnering various businesses and also generous benefactors, resulting in the building of St Paul's Church and the gift of Openshaw Park, in the Pimhole area of Bury.

Henry was born in 1819 to Charles who was the last of 21 children of Thomas Openshaw (by his second wife Sarah Powell). Charles is credited as the first person in Bury to manufacture fustian cloths, after he started specialising in 1805 with the manufacture of fustians, commonly known as corduroys, moleskins and velveteens, known to this day in some parts of the world as "Manchester Cloth". He was respected as a kind and cordial employer with almost 300 hand-loom weavers, as well as operating a large spinning mill in the town.

[Thomas's first wife was Margaret Walker, great aunt of Oliver Ormerod Walker of Chesham in Bury.]

[Thomas's father, John had married Elizabeth Ormerod thus uniting three influential families in the Bury area - Openshaw, Walker and Ormerod]

[St Mary's burial of Richard Walker Openshaw in 1854 - some connection?]

Henry was born in Bury, but his wife Ellen, was from Calcutta, East India, suggesting he met his wife through his business travels. He was partner (along with his brothers Robert & William) in Charles Openshaw and Sons, founded by his father who had died in 1857. Charles Openshaw had passed the family business onto his sons in 1853. Henry was manager of Earl Street Mill, Bury, while Robert looked after the Manchester Warehouses, and William headed off to South Africa to manage their concerns selling the hard wearing fustian cloth to the Boer farmers.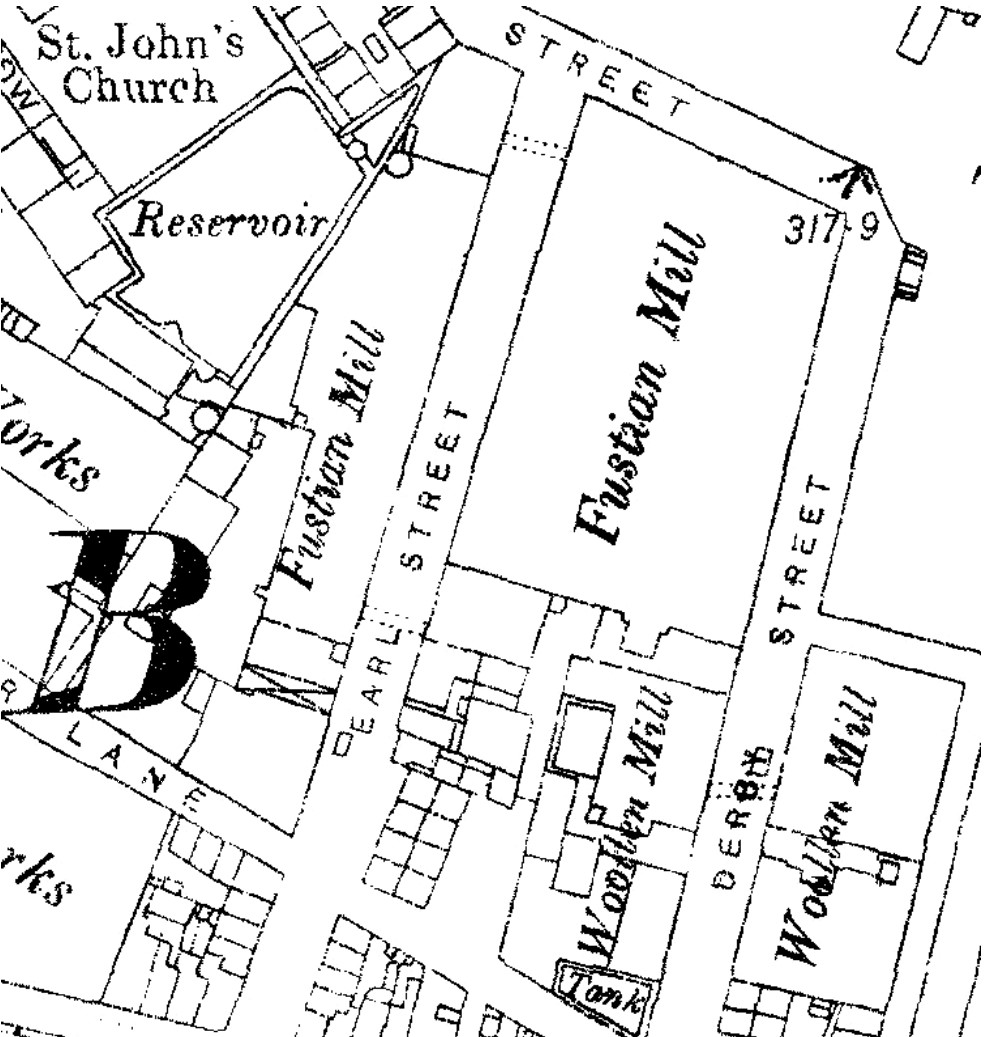 Earl Street Mill 1893 (no under the Rock Shopping Centre


In 1880 Henry's brother, Robert died, then in 1884 his remaining brother William also died. In the 1881 census , Henry was absent from Beechcroft, and only Henry's son, Charles Herbert Openshaw, Manufacturer, was present with 2 servants. When Henry himself died in 1892 the business passed to this son Charles Herbert, and William Edward , the Natal-born son of Henry's brother William.

[ read more about Charles Openshaw Part 1 & Part 2 & Part 3]

The 1891 census shows a change of resident with Edward Tootal Broadhurst living at Beechcroft. Edward was the son of Henry Tootal Broadhurst who lived next door at Woodhill .



Woodhill-Beechcroft - The Holme


Henry Tootal Broadhurst was director of Tootal Broadhurst & Lee - Hemming manufacturer 1887 - renowned for work on the first crease proof fabric,they had offices and warehouse on Oxford Road, Manchester, Bradford , Belfast and Paris, and mills at Sunnyside, Bolton.One of the largest Cotton Manufacturers in Manchester, employing 5,000 people by 1887.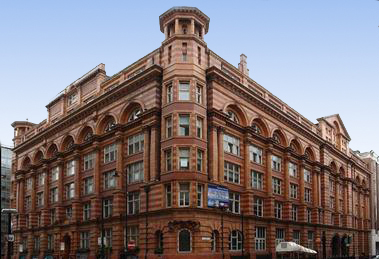 The Tootal Broadhurst & Lee Building,


The Tootal Broadhurst & Lee Building, Oxford Street, is Grade II listed and described as "a powerful monument to the entrepreneurialism of the Industrial Revolution and Victorian bombast".

Behind this building, and not visible from the street is Lee House, the stub of what would have been the tallest building in Europe at 217 ft., a 17-storey warehouse of the same firm (planned 1928; part completed 1931)

Partner, Henry Lee lived at Sedgley New Hall just along Bury Old Old Road.

Henry's son Edward, was educated at Winchester College, and married Charlotte Jane Ashton in 1887, daughter of Thomas Ashton, and sister of Thomas Gair Ashton, 1st Baron Ashton of Hyde.

[Thomas Ashton's first cousin Helen Potter (née Leech) was the mother of the author Beatrix Potter. Helen had married Rupert William Potter in Hyde in 1863. Rupert's father owned the largest Calico printing works in England (Glossop).Helen's mother was Jane Ashton, and she had married John Leech a wealthy cotton merchant and shipbuilder.]

Edward was president of the Prestwich Conservative Association, but crossed party lines in 1906 to support Winston Churchill, the successful Liberal candidate for Manchester North West. He was appointed commissioner of the peace (1897), chairman of the Manchester & Salford Lifeboat Fund, and Governor of the Whitworth Institute.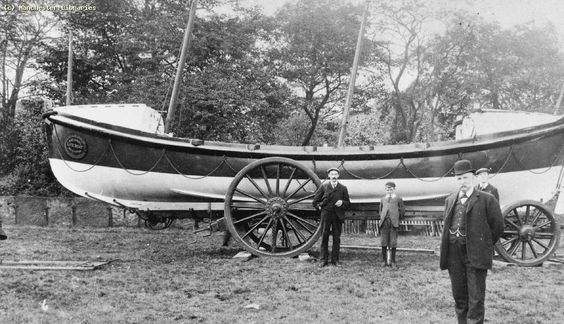 Lifeboat fund raising event in Heaton Park (~1891) - Watson class lifeboat, with the designer, George L. Watson


Lady Whitworth, wife of Sir Joseph Whitworth, was a sister of his father Henry Tootal Broadhurst. Sir Joseph left a great amount of his estate to the people of Manchester when he died in 1887, but Lady Whitworth still left £9m in today's money, when she died in 1897. Most of her estate went to Edward and another nephew Mr J B Close Brooks.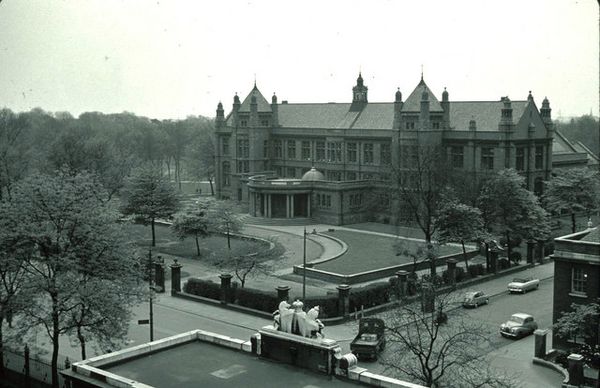 Whitworth Art Gallery


Edward was knighted for being instrumental in the raising of the Manchester Pals Battalions of WW I. He also donated park land in Moston, now the home of FC United, and still called Broadhurst Park. Sir Edward Tootal Broadhurst died 2nd February 1922. Both Sir Edward and Henry are buried in St Mary's churchyard.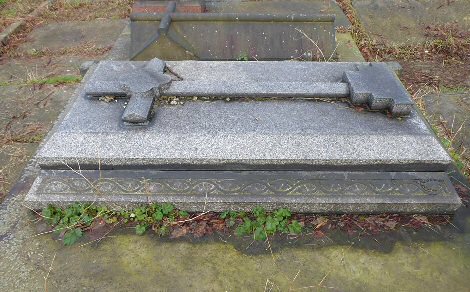 Broadhurst Family Vault in St Mary's [South]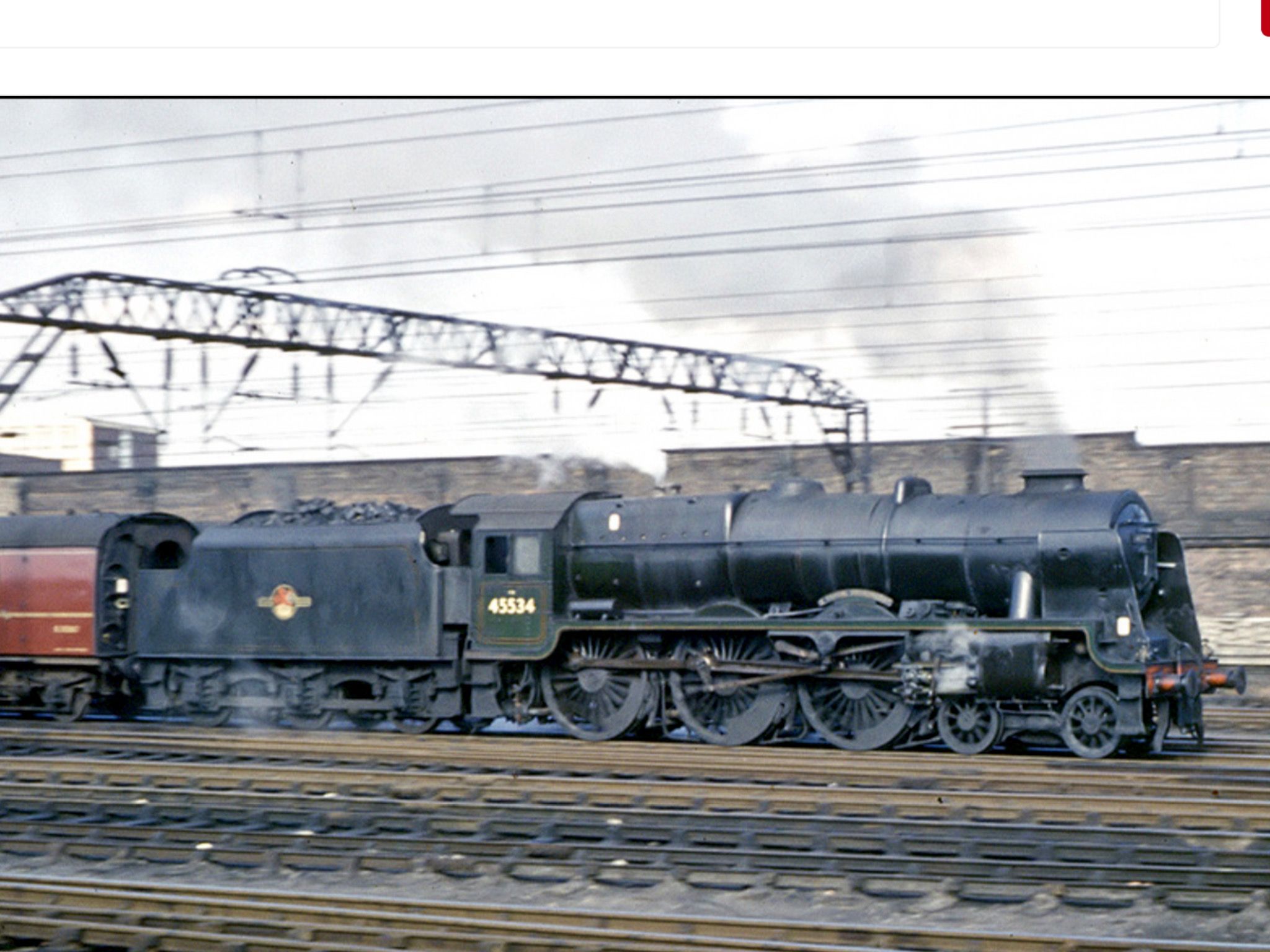 45534 - Edward Tootal Broadhurst had an engine named after him


Beechcroft is not to be found in the census of 1901, but the 1911 census records Titus Fletcher a Cotton Cloth, Bleacher Dyer, and printer (b:1854) was living at Beechcroft. Titus , was born to Mark & Mary of Dye House Brow, Kearsley, was also a justice of the Peace, and had been a member of the Kearsley Local board (1880).Titus ran his business as Messrs. Mark Fletcher and son from Brindle Heath, Pendleton.

Titus died that same year leaving £82,000 in his will (£9m today) but the Fletcher family was still living at Beechcroft in 1919, when Mark Fletcher a Bleacher of Beechcroft, and son of Titus, married Florence Holt at St Mary's. The 1939 Register, went on to show Herbert Fletcher, son of Titus, who was still running the family business as a Master Calico Printer and Dyer.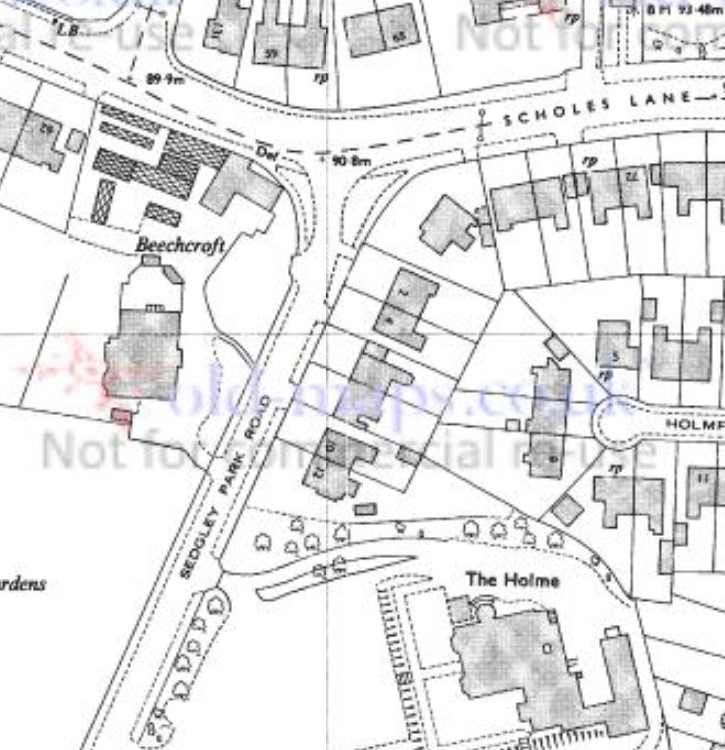 Beechcroft 1963


Beechcroft was used by the council for a nursery, spot the greenhouses on the above map, and was later demolished and replaced with the present day blocks of flats/social housing. Local legend has it that both Nico and John Cooper Clarke lived at Beechcroft.

Nico, friend of Andy Warhol and Jim Morrison, sang vocals on the Velvet Underground's debut album, and... used to live in the top flat of 22 Prestwich Park Rd South.

Listen here: Sunday Morning Spotify

or watch BBC's Inside out at Prestwich Park Rd. South...




and here's John Cooper Clarke: Health Fanatic