! side panel> <! side panel>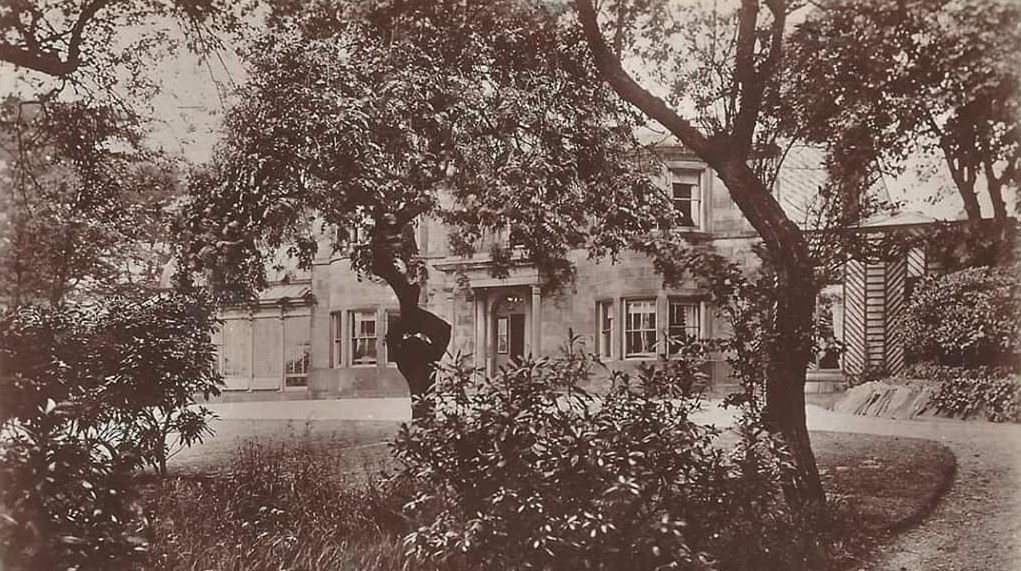 Chesham Woods, Bury
Chesham woods is an area Pasture and woodland on the edge of Bury, it offers a variety of walks and trails and is a local nature reserve, but in previous centuries it was the site of three grand houses, the homes of numerous influential Victorian families.

Download a leaflet here

In 1827 the occupier of Chesham was Thomas Haslam (1770 - 1827) who owned the nearby Hudcar Mill. He had been living at Green Bank, over the road in 1825, and employed workhouse children for whom he established a factory school under the 1808 Apprentices Act. The school taught reading, writing, arithmetic and sewing to around 40 children.

In 1822, an engineer Joshua Routledge entered into a short-lived partnership (dissolved 1824) with William Kay of Bury Lancashire to supply iron pillars to the specification of William Fairbairn [Buried in Prestwich] for the "fireproof" Hudcar Mill, built for fustian manufacturer Thomas Haslam of Chesham and said to be state-of-the-art for cotton mills of the day.




In 1829, Samuel Holker Haslam of Chesham, son of Thomas, was recorded as magistrate of Bury and the Salford 100, and as J.P. in 1836. From 1841 to 1847, John Haslam (b:1821) and his wife Sarah were listed as residing in Chesham. Samuel was a member of the Agricultural & Botanical Societies.

[Also the families of a farmer and a gardener at Chesham, and an usher and coachman living at Chesham Green Cottages]

[In 1845 Samuel Holker Haslam was resident at Greenside in Milnthorpe, he died in 1856.]


In the late 1840's Chesham was sold to one of the locally well known Walker family. Most notable of such, Oliver Ormerod Walker, who represented a unification with a second prominent family, the Ormerods (from Foxstones), who are traced back to the 13th century.

William Walker had married Mary Ormerod, the daughter of William Ormerod in 1784. William had great success as William Walker and Sons,he had five, and the Business thrived as woollen manufacturers on Stanley Street, Bury.


The Openshaws The Openshaw family were a large and influential family of the area, partnering various businesses and they were also generous benefactors, resulting in the building of St Paul's Church and the gift of Openshaw Park, in the Pimhole area of bury. They will appear again further down this page...


William's first son, Richard Walker was the first M.P. for Bury (Liberal - Whig-Radical, 1832-1852), and married Anne, daughter of John Scholes of Bury.

Richard's position of responsibility resulted in him hearing the case in 1836 when Walker & Lomax were charged with employing children in there Mills without sufficient safeguards.stated:


The 1833 Factories Act Hudcar Mill, which stood on Hudcar Lane/Haslam Street, not far from Chesham Woods, was sold in 1827 to The Greg family of Quarry Bank Mill, after Thomas Haslam had died in January of that year.The Hudcar Mill was demolished in 1977.

no child workers under nine years of age

employers must have an age certificate for their child workers

children of 9-13 years to work no more than nine hours a day

children of 13-18 years to work no more than 12 hours a day

children are not to work at night

two hours schooling each day for children

four factory inspectors appointed to enforce the law
His second son was Samuel Grundy Walker, who died a bachelor.

Oliver Ormerod Walker (1794 - 1870) was William's third son, and the 1851 census records him as living at Chesham widowed from his 2nd wife Helen, livign with him were one son, two daughters, three servants and his coachman plus wife. He presided over a farm of 220 acres tended by 10 labourers, and a cotton spinning business at Moorside, Jointly owned by his brother William and John Lomax, with 50,000 spindles; 1,500 looms, and employing 954.

Oliver's daughter, Mary Esther Walker(1827-1854) had married William Wanklyn, cotton spinner employing 121 hands at Albion Mill, and lived across the road fron the Walker's at Green Bank.


Oliver's first son, also named Oliver Ormerod Walker, was born in 1833, and took up residence in Chesham, and is recorded in the census of 1861.

This Oliver Ormerod Walker Jnr.(1833 - 1914) went on to become a magistrate, Justice of the Peace, and held a commission in the 7th Royal Lancashire Militia. He was also a Deputy-Lieutenant for Lancashire, J.P., Mayor of Bury and held the office of High Sheriff of Lancashire in 1876. On the formation of the Volunteer Force he became lieutenant colonel of the 8th Lancashire Rifle Volunteer Corps.


Browse the family tree that links the Walker, Ormerod, Openshaw, McConnel families and more...

here

Or sign up for a free Ancestry Account (no subscription required) and you can see the family tree linking the Walker, Ormerod , Wike and Wanklyn families

[The rent book for a warehouse on Cannon Street, Manchester, in 1859 shows the combined families of Lomax, Walker and Openshaw trading, after all three families had inter-married during the 18th century.]


Oliver also became Mayor of Bury (1896 – 1897)


On the death of the Colonel in 1914, the estate passed to his four daughters, none of whom had children.

After the last surviving daughter died the estate was bought by Bury Corporation in 1957. In 1959 the house was in poor condition and Chesham was demolished.

The 1881 census for nearby Chesham Brow shows Charles Walker (b:1839) a Cotton Spinner employing 400, he was son of John who was a brother of Oliver Ormerod (b:1833).




A lot of the family tree info, and backgrounds to the people mentioned above came from Bygone Bury


Browse the family tree that links the Walker, Ormerod, Openshaw, McConnel families and more...

here

Or sign up for a free Ancestry Account (no subscription required) and you can see the family tree linking the Walker, Ormerod , Wike and Wanklyn families



Visit Bury Art Gallery & Museum to see the paintings and other items of the Walker family.

Read about the neighbouring property Green Bank

Read about the neighbouring property Danesmoor