! side panel> <! side panel>
Churchyard Tour
Select a number to move to another page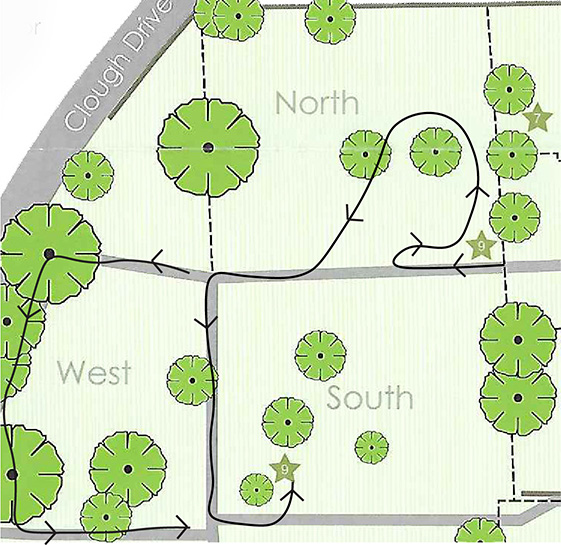 Click on the orange play/play in browser button on each page to have it read out loud to you, or simply scroll and read.

You can click download

against each individual audio file for listening off line if you wish to take it with you.



Point 9. The first of two grave markers commemorating wars in the 19th century in this area – that of Edward Thorpe of the 7th Dragoons who died during the Egyptian Campaign of 1882 is immediatley down the drop on your right, with crossed swords carved on his graveslab.



Read more about Edward Thorpe



The third naturalist, Richard Buxton, also lies to the right of the path, just below his fellow botanists Percival and Horsefield. Buxton, a clog maker was born at Sedlgey Hall Farm, and was the author of The Manchester Botanical Guide, published in 1849. Many of the plants he noted can still be found in Prestwich today.



Read more about The Artisan Naturalists



[A slight detour South of the pathway, down a small number of steps opposite the grave of Edward Thorpe, you will find the grave of The Manchester Poet Charles Swain then return to the sloping pathway to continue

Carry on down the path, either to Clough Drive, or turn left before you enter the trees, if you want to stay in the sun!

Along Clough Drive there are the earliest unmarked graves for patients from Prestwich Hospital, whereas from the higher path you may spot the occasional Portland Stone War Grave Commission headstone. On either path turn left before you start to enter the Clough, and head back up towards the church with grave plots on both sides of you.



Point 9. On your left lies the second of two grave markers commemorating wars in the 19th century in this area – that of William Percival who served at the Battle of Waterloo in 1812, and later was granted a war pension.



Read more about William Percival lend a hand and help us keep on top of things
Select a number to move to another page