! side panel> <! side panel>
Churchyard Tour
Select a number to move to another page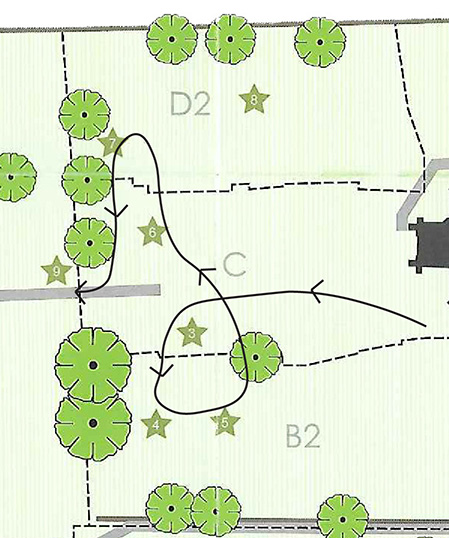 Click on the orange play/play in browser button on each page to have it read out loud to you, or simply scroll and read.

You can click download

against each individual audio file for listening off line if you wish to take it with you.



Walk past the church tower towards the large white monument to the west. This is the Brooks memorial. This area reflects the changing nature of Prestwich and the Church in the 19th Century as the former rural and craft-based economy gave way to the wealth of the industrial revolution. Many people of interest are buried in this area including Sir William Fairbairn, William Sturgeon and Canon Birch who tutored the Prince Of Wales, later to become Edward 7th.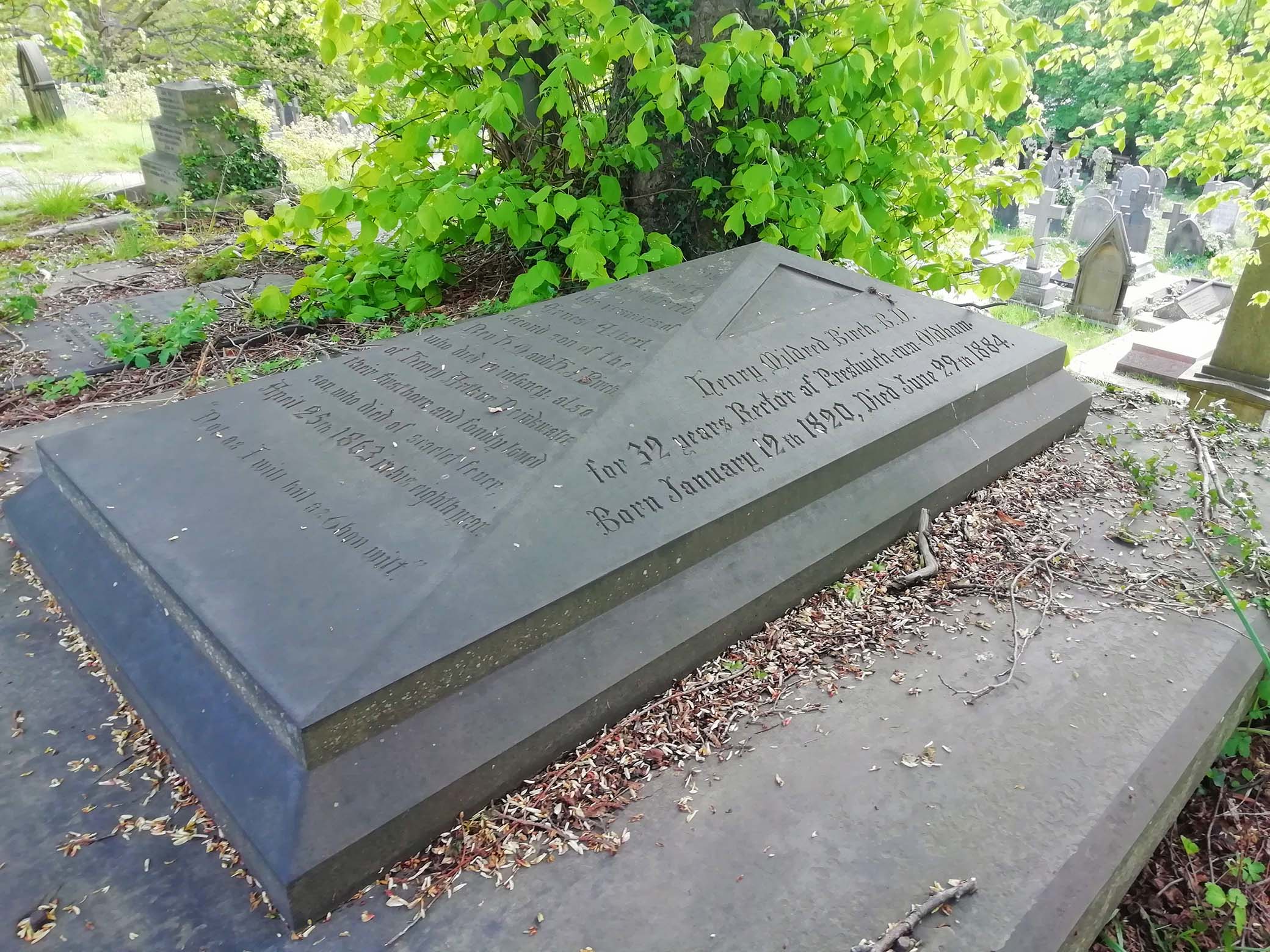 The tomb of Canon Birch,who was also Chaplain to Queen Victoria before falling out of favour with Prince Albert and being appointed Rector of St Mary's.

Point 3. The tall, white, Brooks memorial listed grade 2 star, was made from Sicilian marble and Aberdeen granite. John Brooks was Secretary to the Anti-Corn Law league. The monument, was designed by John Thomas, who also worked on Buckingham Palace, Windsor Castle and the Houses of Parliament. One of the four statues, Charity (which faces the church) was exhibited at the Great Exhibition in 1851. Can you name the other 3 statues?



Point 4. Sir William Fairbairn worked on the Conway and Mennai Straits bridges with Robert Stephenson as well as building the first steel hulled ship. His funeral procession, set off from Ardwick and is claimed to have been witnessed by 50,000 people.

Read more about Fairbairn




Point 5. The plain grave slab to William Sturgeon is inscribed 'The Electrician.' Sturgeon invented the world's first Electromagnet in Manchester in 1823, which resulted in the development of the dynamo and is in use today in speakers,hairdryers, cars and MRI scanners to name just a few.


Read more about Sturgeon lend a hand and help us keep on top of things
Select a number to move to another page