! side panel> <! side panel>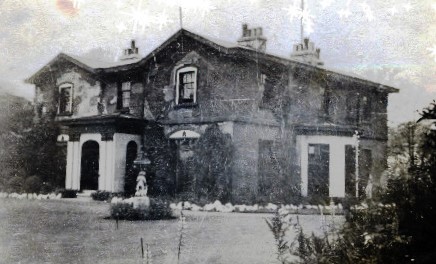 Barnfield


[many thanks to Martin Harper and Graham Walker for their drive and determination to unearth the story of Barnfield]


The story of Barnfield House reflects the story of many of the grand houses and estates of Prestwich.

For a long period until 1777 the manor of Prestwich was held by the Coke (pronounced Cook) family. Thomas W Coke, afterwards the Earl Of Leicester, was Lord Of The Manor Of Prestwich. He sold all his lands in Prestwich to proceed with his agricultural experiments in Norfolk. Coke was one of the greatest improvers of agriculture and completely altered the methods used in England.

The manorial estates were divided up and purchased by the first generation of rich Manchester industrialists who created individual private estates which characterised Georgian Prestwich. Their names linger on in, amongst others, Sedgley Park, Polefield, Butt Hill, High Bank, Drinkwater Park, , and Heaton Park, the seat of the Earls Of Wilton, which still exists.

The next generation of rich Manchester merchants built large houses in and around the earlier estates which gave Prestwich its distinctive character in the Victorian period. It was during this period that Barnfield was built.

The growth of suburban Manchester then began to spread along the main roads out of the centre reaching out to it's surrounding mill towns. By the start of the 20th century, with the construction of Bury New Rd (turnpiked in 1826), and the arrival of the trains and tramways, the large houses and estates became valuable land. The Merchants subdivided their estates and sold the land to meet the demand for newer and smaller houses, built to meet the demand of the expanding population. Barnfield itself was a private residence built upon a section of the Hilton estate, and it has avoided being turned into a housing estate by becoming a Council owned nursery and base for their ground maintenance teams. The gradens remiain as public parkland and the nursery has recently become the base for the City of Trees, with an investment of £100,000 from the council.

The history of Barnfield is best looked at through the families that have owned Barnfield from the house being built in the 1830's until its demolition in the 1950's. This is their story.


Scholes Family

The Scholes family can be found in Prestwich from at least 1524 onwards. Their predecessors held various positions at St Marys Church from curate to churchwarden. George Scholes was born in 1779 into an already wealthy family. In 1823 he became a partner in a bank they named Scholes & Tetlow, with its office in Cannon Street, Manchester. By this time George had inherited the family estate at High Bank. It was George Scholes that sold the land at Barnfield to John Ashton in 1835. George died in 1837 aged 58. His son, Thomas Seddon Scholes, inherited the estate and bank. However by 1847 he had to sell his land in Prestwich when the bank fell into difficulties. The bank folded under 'Railway Mania', the speculation in railway shares. All creditors were paid and by 1854 he was living in Leamington.

When George Scholes sold Barnfield to John Ashton he made a restrictive covenant in the sale dated 20th and 21st April 1835.This was in part to protect himself, as his High Bank estate was nearby and the Woodhill estate on the opposite side of Bury New Road was in his family also prior to the family purchasing High Bank.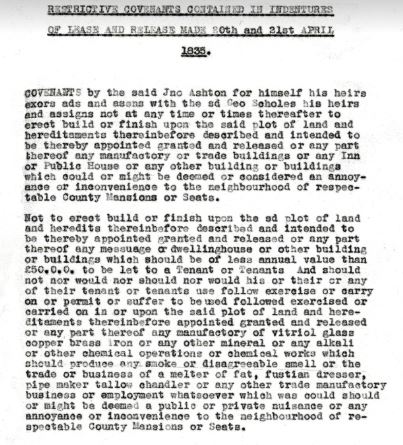 1835 Covenant


A restrictive covenant was placed on Barnfield in April 1835 when it was sold to John Ashton by George Scholes of High Bank. Amongst other restrictions it states 'not to build…..any other building or buildings which could or might be deemed or considered an annoyance or inconvenience to the neighbourhood of respectable County Mansions or Seats'.


Ashton Family


The Ashton's purchased the land from George Scholes in 1835 and started building Barnfield House. John Ashton was born 4th February 1789, baptised at Edenfield Chapel on 8th March 1789, the son of Samuel Ashton and Mary Ashton, nee Howarth of Edenfield. His wife was Frances Ashton, nee Jones, born 1796 in Middleton. They married at St Leonards on 29th September 1819, both still living in Middleton and John being a 'Manufacturer'. Their first son, Frank, was born 12th June 1820 and baptised at St Marys Parish Church in Prestwich. Their home at that time was listed as Islington in Salford. Son Edmund followed on 26th September 1821 and son James on 1st December 1822. John was listed as 'Merchant' at this time. By 1825 they are less than a mile north in Broughton Lane.

[Frank later took up residence at Polefield]


The Tithe Map of 1839 shows three parcels of land belonging to John Ashton, numbers 205,206,207. The land surrounding this was owned by John Munn and one of his parcels of land, number 201, fronting onto Bury New Road was called 'Barnfield' and most likely the source of the name of the house John Ashton built.


John Ashton was in the family cotton manufacturing company, mostly producing fustian, a heavy cloth used in clothing. The family had factories in Heywood, Ramsbottom, Salford, Farnworth, Shuttleworth near Edenfield and Manchester. The family also had their own ships according to a family history in the Manchester Archives, ''and sent them laden with their own manufactured goods to all parts of the world''. In later censuses Frank, the first son, is described as a ''Merchant (Guinea)''. These were merchants that traded with the countries on the west coast of Africa.

John Ashton did not live long to enjoy Barnfield and died on the 14th November 1838 aged 49. He was buried at St Leonards. However that did not end the Ashton's tenure at Barnfield as his widow stayed there until the late 1860's. There is a piece in the Manchester Courier from August 1867 that shows Frances as still being active in the local community when she entered and won 1st Prize for her Pears in the Prestwich Floral And Horticultural Society's eighth exhibition.

Life at Barnfield would have been one of wealth and privilege. In both the 1851 and 1861 Censuses there was a cook, two servants and a coachman at Barnfield and Prestwich itself was still largely made up of rich Manchester industrialists, merchants and manufacturers.

Frances Ashton died on the 18th May 1870 in Leamington, Warwickshire and was buried at St Leonards by the Rector Of Prestwich, Canon Henry Birch. Birch had been captain of Eton school, a master there and tutor to the Prince Of Wales, later Edward VII, who visited him at Prestwich many times.

Their son Frank, although only 18 when his father died, carried on the family business and he himself became a leading figure in the local community. By the 1861 census he was living at Polefield Hall. He had been the Mayor Of Salford from 1851-3 (he was born in Salford) a Justice Of The Peace and was a Major in the Sixth Lancashire Rifle Volunteers. He died at Laurel Lodge, Heath Lane, Twickenham on 7th March 1885 aged 63.


Hulme Family


The Hulme Family moved into Barnfield between August 1867 and December 1868.

Otho was born in October 1819, the son of John & Elizabeth Hulme of 'The Grange' in Newton near Hyde. His father was a Calico Printer and a wealthy man. His grandfather, also called Otho, founded the company Otho Hulme & Sons who were bleachers and calico printers. Our Otho was therefore born into money. He was baptised at St Peters Church in Ashton Under Lyne. On 13th March 1850 he married Hannah Sidebottom at St Peters. They set up house in Prestwich at Butterstile ("Butter Style") and are there in the 1851 Census. Otho was listed as a Commission Agent. Butterstile is only 300 yards NNW of Barnfield. It was at Butterstile that Otho and Hannah had their first and only child, also named Otho. However their joy of the baby being baptised turned to sadness as young Otho died after only 6 days and was buried at St Peters on 27th January 1851.

[Otho Hulme (b:1756) was in partnership as whitsters, with Otho Dudson of Lands End]

The 1861 census has Otho and Hannah living in Hartshead, NE of Ashton Under Lyne. He was listed as a Merchant with a cook and 2 maids, but no children. In all records checked no further children could be traced at any time. In December 1868 Otho was made a County Magistrate and his address was now Barnfield.


The 1871 census lists Otho as a 'Merchant & JP For Lancashire'. They have a Cook, Waitress and Housemaid. Also at the house is James Sidebottom, Nephew. He also appears on the 1881 Census as a Cotton Clerk, clearly continuing in the family business.

At Barnfield Lodge a Thomas Parker is Coachman. A piece in 'The Reporter' on 28th January 1871 reports on Thomas and presumably Otho coming across a dead body on the highway on a journey home. The inquest returned an open verdict.


The 1881 Census had Otho as a Cotton Merchant (Cloth). As well as his nephew James, 20, his niece Emily, 26, was now at Barnfield. This branch of the Hulme dynasty was now very much a Prestwich family and Otho became an Overseer at St Marys Parish Church. When Otho died on 11th May 1884 he was buried at St Marys.


His widow, Hannah, sold Barnfield and also the contents of the house, down to the last three bales of hay, in separate sales in the July of 1884. The following two notices give an invaluable insight into the make up of the house and its opulent contents.


Hannah Hulme moved to Southport where she died in 1889 and was buried at St Marys with Otho.


The Hulme vault was also used by Hanna's family, the Sidebottom's.


Muirhead Family


The sale of the house on 17th July 1884 brought the Muirhead family to Barnfield.

Thomas Steven Muirhead was born in Edinburgh in August 1826. Margaret Muirhead, nee Jamieson, was born in Dunfermline in 1827. They married in Edinburgh on 12th July 1847.

Thomas Muirhead's father was a fishmonger and poulterer and he learned the business at his fathers shop. He moved to Manchester when he was about 20 and set up a shop in Strangeways and later had properties in Victoria Street, Market Place and Market Street itself. These properties were kept in the family until 1906.


By the 1851 Census Thomas Muirhead was living in Cheetham Hill and had moved to Ash Lodge on Halliwell Lane in Cheetham in the 1871 and 1881 Censuses. In 1881 they had 3 servants and a nurse living at Ash Lodge. In that year Thomas was 'prostrated by a severe illness from which he never entirely recovered'. Thomas Steven Muirhead died at Barnfield on Tuesday 24th February 1885, having lived there only 7 months. He is buried at St Paul's in Kersal.


Some happiness returns to the Muirhead family when daughter Margaret Elizabeth Muirhead, then 33, marries at St Marys Parish Church on 15th January 1891 to David Stevenson, 31, of Northland House, Londonderry. David and his brother had inherited their fathers bakery/biscuit manufacturers. They have a son, Hugh.

Tragedy returns when Margaret Elizabeth dies in November 1899. Hugh is at Barnfield in the 1901 Census age 9. During The Great War he joins the 2nd/6th Battalion Lancashire Fusiliers, made Lieutenant and died on the 9th October 1917 age 24 in the 3rd Battle Of Ypres, also known as Passchendaele.

The Muirhead boys were Charles, John, Thomas, William, Albert and Frank. Most went into the family fish business and expanded into Game Dealing.


The ordnance survey map of 1891 shows Barnfield and surrounding estates still intact. The Victorian era spanned years of tremendous social change, a time when power and wealth, year after year, passed from the old landed aristocracy to the new industrialists and merchants.

Thomas Muirhead junior became an Architect & Surveyor, a member of the Manchester Society of Architects, going on to design (as the partnership Muirhead & Baldwin) the cricket pavilions at Old Trafford and The Oval, and private residences such as Applethwaite Hall, Windermere, along with many public and private buildings in Manchester, where he had an office, and Lytham St Annes where he had another office and home. He was a member of the council of The Lytham & St Annes Golf Club, which first hosted the Open Golf Championship in 1926.


[Henry Tootal had a warehouse on Oxford street]
The Muirhead business at this time was still flourishing and they had one of the largest stands at Manchester Smithfield Fish Market. [Designed by Architect Isaac Holden of Wellbank Prestwich]


A double tragedy strikes in 1906 when Elizabeth dies in January, age 80, and son Albert dies in Lytham. The Muirhead's put Barnfield and its contents up for sale firstly in April when it did not sell and secondly in June when the families portfolio of properties and lands are sold in 7 separate lots.


The family plot is in St Paul's, Kersal Moor, and contains T.S. (1826-1885), his wife Margaret (1826-1906 aged 80) Thomas(1855-1921), William (1859-1898), Albert (1861-1906), T.G. (1890-1959), and his wife Hilda (1869-1923),


THE WRIGLEY FAMILY


Following the sale of Barnfield in 1906 the next mention of Barnfield found was in a newspaper cutting about a pony that had a taste for ducks.


The following census of 1911 also showed the Wrigley family resident in Barnfield. William Wrigley is 31 and been married to Elsie Wrigley, nee Heggs, for 4 years. They have one son, Thomas William Wrigley who is 2. Williams occupation is noted as 'Contractors Assistant' to which has been added 'to Railway Contractor'. They have two servants.


The Railway Contractor referred to was William's father, Thomas Wrigley. A Railway Contractor was one who built the stations, platforms, goods sheds and all buildings associated with passenger and freight transport. The rail network around Manchester was expanding quickly in the latter part of the 1800's and the Wrigley's seem to have had a decent slice of the action and had constructed their own sidings at Prestwich Station around 1910.

In 1881 the Wrigleys are at 201 Grimshaw Lane in Middleton, next to the Primitive Methodists Chapel. William is 1 year old and they have a servant. There are records from 1883 that show the Wrigley's rebuilding the station and goods shed at Broadfield station (West of Heywood) on the Bury to Rochdale section of the Lancashire & Yorkshire Railways network at a cost of £15,494.00. Little trace of the station remains, but the line now forms part of the East Lancashire Heritage Railway.

The 1891 Census has the Wrigleys at Sedgeley House on Grimshaw Lane, a much larger house on the other side of the church. William is 11 now and the family still has a servant.

In the Census of 1901 the Wrigleys are found at 'Brooklands', Middle Lane in Blackpool but there is no occupation noted for William. It can be safely assumed he is carrying on in the family business. William marries a Elsie Heggs from Levenshulme in Manchester and they have a son, Thomas William Wrigley on 18th September 1908. By 1911 they are at Barnfield.

The 1911 Census also shows John Lowther (the Police Constable mentioned above) and his family were living in Barnfield Lodge. He was employed by Lancashire Constabulary and there is no employment noted for his wife, Elizabeth. She may or may not have been employed by the Wrigleys, possibly as a cook. There is also an entry for 'Barnfield Cottage' in the Census, the first record of this property. It has a William Lewis and family as occupants. Mr Lewis is 'gardener and domestic'.

In 1913 the Wrigleys win a tender to build an extension to the Oldham Road Goods Station in Manchester. Their bid of £58,916-18s-6d is more than their rivals but it appears they were the preferred contractor.


The Ordnance Survey Map of 1915 shows the encroachment of new houses as neighbouring estates sell off parts of their land for development.

The Wrigleys are still at Barnfield in 1915 as William is made President of the Prestwich Agricultural Society. William and Elsie both pass away in 1955 at Lytham St Annes.


Vickers Family


To date it is uncertain as to when the Vickers family moved into Barnfield.

The Vickers family were in Bolton before moving to Salford. The 1851 Census has them at 12 Back O'th Bank in Bolton. Thomas Vickers, Hadley's father was 3 and Thomas's father, James, was a 'Manager At Cotton Bleach Works'. In 1871 they had moved to Salford at 112 Greengate and Thomas was a 'Salesman'. They were still there in the 1881 Census and Thomas had married Rebbecca from Sutton St James in Lincolnshire. With them were Thomas's mother, his sister and her child, and his sister-in law.

Hedley was born in 1882. The 1891 Census showed them at 155-157 Great Ducie Street, Strangeways, in what is a drapers and millinery shop. Thomas was noted as a 'Draper/Milliner' and there was son Hedley, 9, and daughters Ethel, 13 and Hazel Rosalie, 5. There was also a Dressmaker, Drapers Assistant (both his sisters-in-law) and a Servant on the census.

By the 1901 Census they had moved to 163 Sussex Street in Lower Broughton. Hedley was 19 and classed as a 'Master Butcher' and an employer, not employed. His father, Thomas, was 53 and a widower. On the 2nd March 1905 Hedley married Alice Louisa Adams of Kensington, London at the Gravel Lane Methodist Church in Broughton. A daughter, Alice Marion, followed on 19th November 1905, with boys Gilbert Hedley on 24th June 1907 and Lawrence Edward on 6th January 1909.


The Bentley car behind the MG that Lawrence is leaning on in the photo was found to be still in working condition today, and in August 2017 Miranda Vickers (daughter of Gilbert and Barbara, grand daughter of Hedley) was thrilled beyond words to take a drive in it with it's current owner!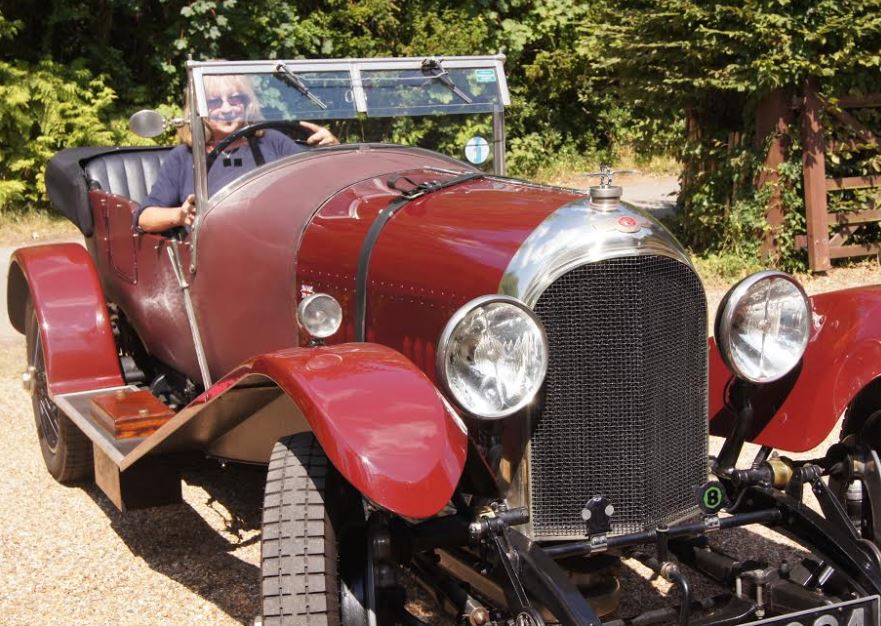 Miranda Vickers back behind the wheel


The 1911 Census has the whole family at 'High Green', Guest Road, Prestwich. This is still standing and was number 29. Hedley was a 'Meat Manufacturer(Master)' and they had one servant.


In July 1911 Hedley applied to trademark 'Lyfo', a beef extract similar to Oxo. In 1939 Hedley was listed as the directory of an Army Canning firm, employing his children.


Both Gilbert and Lawrence served in World War 2. Before leaving Barnfield Lawrence carved his name in one of the trees in the grounds and it is still there today. A recent tree survey by Bury Council saw the mature trees of Bury, streets and parks, surveyed and numbered (the Vickers tree is number 3343).


Gilbert married Barbara Kathryn (formerly Kathleen Marie Blake) in December 1944 in Kingston, Surrey, where they were stationed at the time. They had met at Catterick Garrison earlier in the war. When the war ends Gilbert and Barbara move north to the family home of Barnfield. Being a large house and in the days of austerity just after the war, they couldn't afford to heat it and just lived in the kitchen area: the rest of the house was closed off. They later tried to run it as a hotel, but it was not a success, partly because of the difficulty of getting staff.

It was at Barnfield that Barbara first saw a ghost. She was searching for Gilbert one day and she entered one of the closed-off corridors, looking in all the rooms. She entered one and noticed a group of people dressed in very old-fashioned clothes, toasting crumpets by the fire. None of them looked up as she opened the door. She closed it quickly and then, suddenly realising that there should be no-one else in the house, opened it again, to the view of dust-sheets covering all the furniture. Barbara Vickers was probably the first person Gerald Gardner, 'The Father Of Modern Witchcraft', initiated into the craft around 1950. Article

Daughter Miranda was born in March 1952. Hedley Vickers passes away on 3rd August 1952 at Edenhurst, Inner Prom, Lytham St Annes. Barnfield was sold and then demolished on 26th March 1953. It is thought that statues from the gardens were discarded and buried in the swimming pool by the contractor, but 6 fireplaces were saved.

Hedley Vickers Ltd was closed down and a notice placed in the London Gazette in August 1954 asking for any creditors to come forward before the company was to be wound up.


RETROSPECTIVE


The history of occupation at Barnfield stretches from William IV to Elizabeth II, through the Victorian, Edwardian and Georgian eras.

The 118 years from 1835 to 1953 has seen 5 families live at Barnfield and their history has broadly reflected the history of social and political change in England from the landed gentry of wealth and privilege to 'self-made' men who built up their fortunes through their own hard work and ingenuity.

There are also many similarities in their personal histories.

The initial owners of the land, the Scholes family, saw their fortune decimated by the plunge in Railway shares, whilst the Wrigleys profited from the railways. Both the Wrigleys and Ashton's were from Middleton, and both John Ashton and Thomas Muirhead only got to live in Barnfield for a very short time.

The Ashton's, Muirheads and Vickers family gravitated to the Lower Broughton/Stangeways area where they lived, had their businesses and prospered. Thomas Scholes retired to Leamington, Frances Ashton passed away there. Lytham St Annes is a common thread through the Muirhead, Wrigley and Vickers families.

One of Thomas's sons, John Muirhead, lived just along Bury New Road at what is now a grade II listed house, Charlton House.


Another unexpected link was that Thomas Muirhead junior became an architect, and Smithfield market where his father's business thrived had also been designed by Architect Isaac Holden who designed and lived at Prestwich Park(he also designed Prestwich Asylum).


Barnfield park has been used as a base for the Parks and Grounds Maintenance team of Bury Metropolitan Borough Council. With a recent funding of £100,000 from the council, the site is now being given a fresh lease of life as a new home for The City of Trees, for co-ordinating its tree-planting activities across Greater Manchester.

Check out the nature observed at Barnfield Park & add your own observations !




For over 60 years Barnfield has remained undeveloped and an oasis amongst the sprawl of suburban Manchester. For that we have the foresight of our Hanovarian ancestors to thank and a piece of paper they signed one Tuesday in April 1835.



Watch a video of the area developing over the years.