! side panel> <! side panel>
Churchyard Tour lend a hand and help us keep on top of things
!! Please take care when visiting the graveyard as there are many slip and trip hazards !!

View from the West beside the memorial to John Brooks



!! Prestwich Arts Festival Tour of the Churchyard is here !!



Click on the map below to start the tour. The tour is split into 5 parts. Click on the orange play/play in browser button on each page to have it read out loud to you, or simply scroll and read.

You can click download against each individual audio file for listening off line if you wish to take it with you.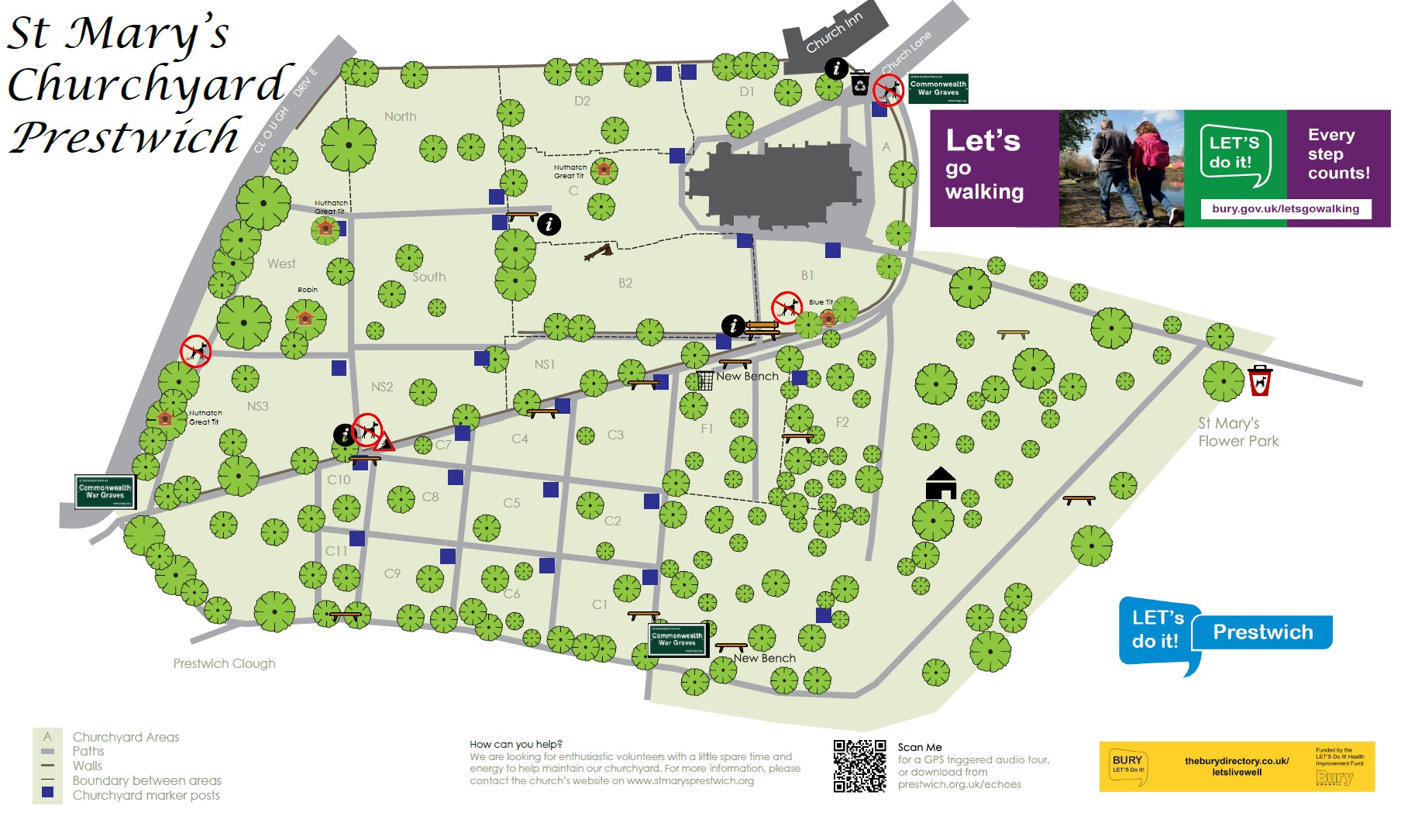 Click the map to start the tour


Alternatively you can listen to all 5 parts in one go here:




St Mary's Church was built on high ground within a roughly circular area, and the word Prestwich is Old English for "dwelling of the priest" both indicative of Anglo-Saxon Origins. The earliest documented evidence however dates form the 12 Century.


The Church and churchyard have expanded over the centuries, watch this video to see how.....




The development of St Mary's & its churchyard.



Here is an interview with Bill Cottam giving a tour of the churchyard, or click the map above to start your own tour
[credit to at maidstone.blog]...