! side panel> <! side panel>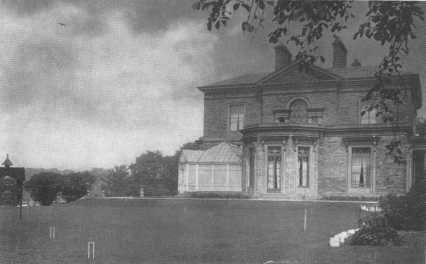 Bent Hill, Scholes Lane
Bent Hill, on Scholes Lane, was originally built as a private residence in the 1850's for Robert Neill. Robert Neill & Sons were stone and marble masons, stone merchants and quarry owners, founded in Manchester in 1842. Their most noteable work was the Central Station (GMEX) in Manchester. Which they built upto platform level. [Andrew Handyside & Co of Derby built the roof]

Robert Neill & Sons were also the main contractors for the Great Northern Warehouse, designed by Richard Johnson, and involved in the building of Todmorden Town Hall which was opened by the Postmaster General on April 3rd 1871.

Bent Hill included 17 acres of land with Glasshouse for vines and peaches, stables, a coach house and a shippon (cow house). It also included a summer house, croquet lawn and a conservatory.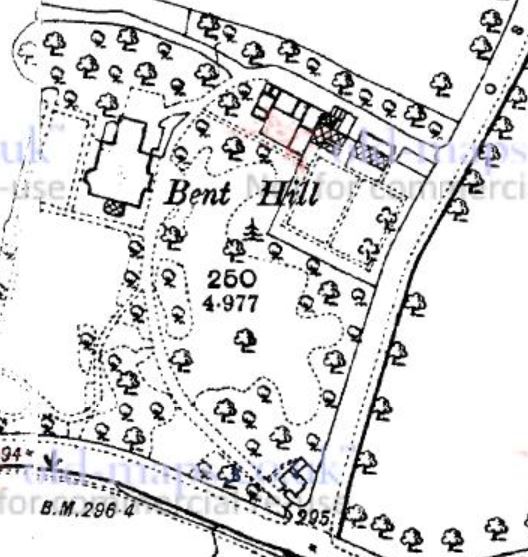 1891 map


The drive way lead from the junction of Ostrich Lane and Scholes Lane, past a lodge house designed as a scaled miniature of the mansion. There is a present day driveway echoing this entrance, and the gateposts were relocated to the new entrace on Scholes Lane.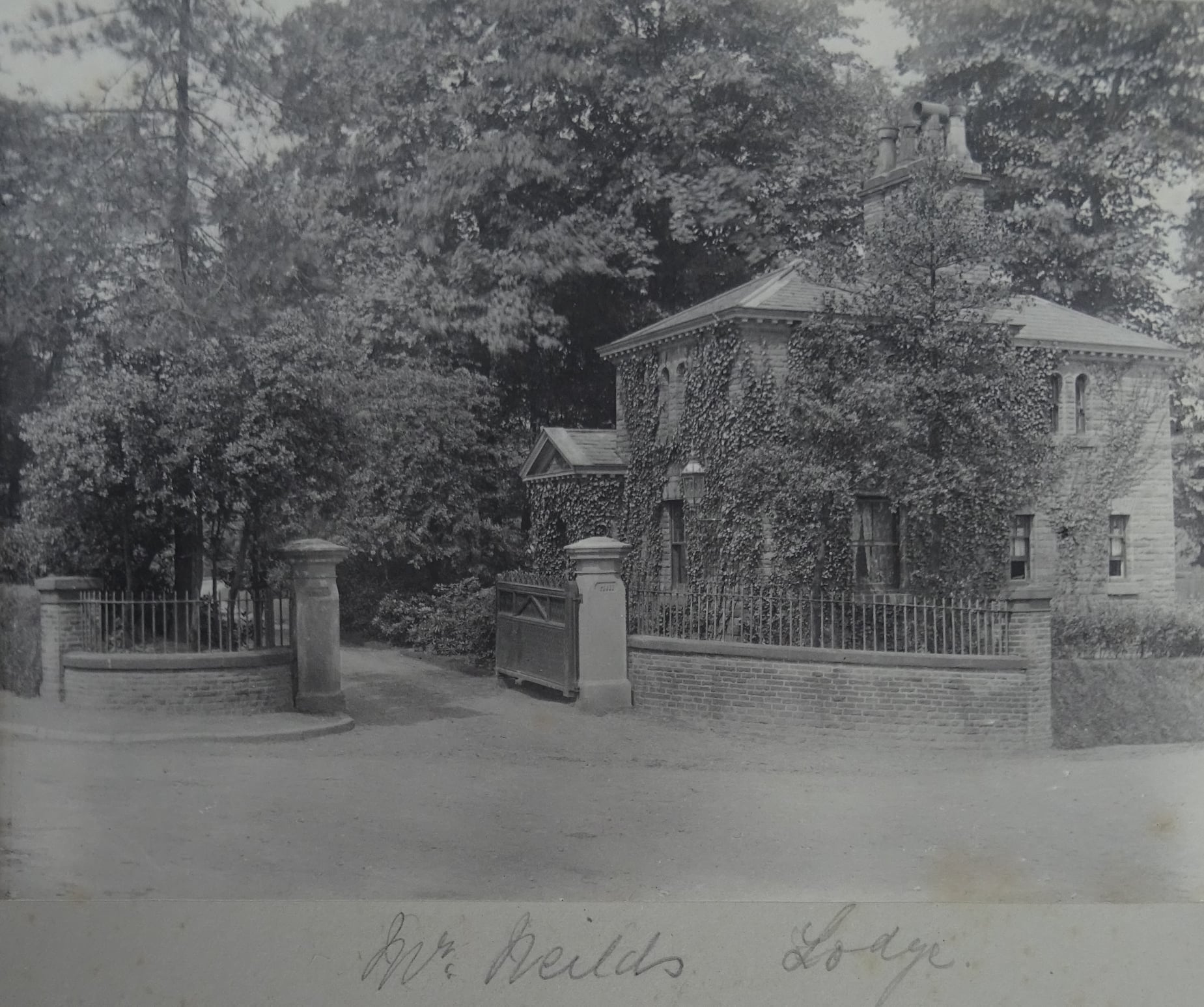 Lodge House


At the 1861 census only the gardner, house keeper, and house maid were present. With a seamstress and her children living in the lodge house. Though the Neill family remained in Prestwich for some time and Robert went on to become Mayor of Manchester for two terms 1866-1868.
[ Robert's son, Robert Geoffry Neill, born 1905 in Prestwich was a noteable writer of historical fiction]

The records for Woodhill House also on Scholes Lane, shows a portion of land called "Barley Croft" being sold to James McConnell in the 1860's. The McConnell family also had long heritage in Manchester, living in the Polygon in Ardwick [see Sir William Fairbairn] with James McConnell, previously of Bent House in 1851, exhibiting at the Prestwich Horticultural shows.


[James's brother, William lived at Brooklands on Bury Old Road, 1861, and married Margaret Bradshaw in 1852, whose father, William Wanklyn, a descendant of John Wanklyn, one of Oliver Cromwell's Commissioners, and who fought for him at the battle of Worcester, but whose property was confiscated on the accession of Charles II., and given to the Earl of Essex]
[Henry lived in Cressbrook Hall, in the Peak District 1861]




In 1870 J.A.Bannerman, leased the property, and was resident for nearly 30 years. James Bannerman was a Home Trade Merchant. A partner in the firm of Henry Bannerman and Sons, and sometime Chairman of the Consolidated Bank. In 1857 he had become one of the twelve playing members of the (Old) Manchester Golf Club and would therefore have played on Kersal Moor. His father David was a founder member of the club. Henry Bannerman himself owned Bent Hill, and was cousin to Campbell Bannerman, Prime Minister between 1905 and 1908.


James married his cousin, LOUISA CAMPBELL, the daughter of Sir James Campbell of Stracatho and the sister of the Prime Minister Henry Campbell-Bannerman. By 1881 his wife had passed away, and for thirty years following her death he occupied "Bent Hill".

The mansion had two hallways, a drawing room, a billiard room, a library and a study.

The upstairs included a chintz, green and Tudor room — each with a dressing room.

It also had a cinnamon room, a north room and a bathroom.

The servants' quarters included a butler's room, a housekeeper's room, two servants' bedrooms, lavatories and a wash place.

Below stairs, there was a servant's hall, butler's closet and pantry, scullery, laundry, washing and brewing cellars.Sixteen bells summoned the attention of the servants.

Hinting at it's future role in politics, Mr Bannerman held a garden party for the Conservative and Unionist party in 1909.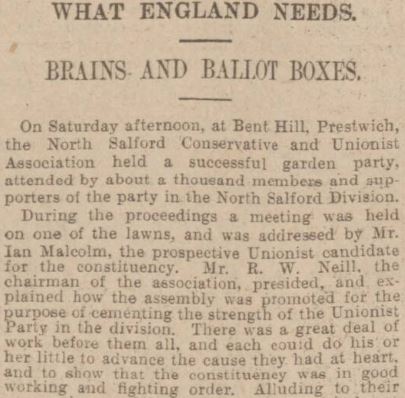 1909 Conservatives


James Bannerman died at "Burnside" in Alderley Edge in 1906, and is buried in St Paul's graveyard, on Kersal Moor.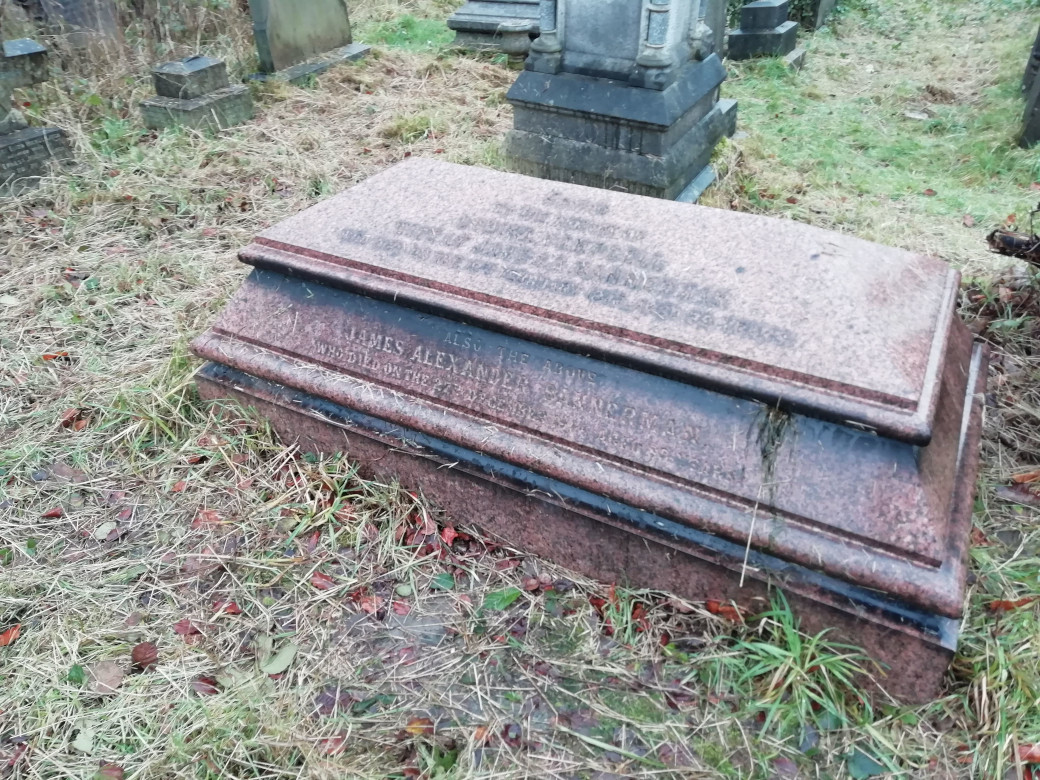 Bannerman grave


Robert Neill,of Messrs. Robert Neill & Sons, builders and contractors of Manchester also lived at Bent Hill for a period.




The house does not appear in the 1911 census, and was purchased by Prestwich Urban District Council in 1919, with the council offices relocated from Chester Bank (Rileys Snooker club) the next year.

Housing was one of the council's top priorities, so 16 acres were promptly handed over to the housing committee and the council house building, which had started at Clough Walks, was able to continue.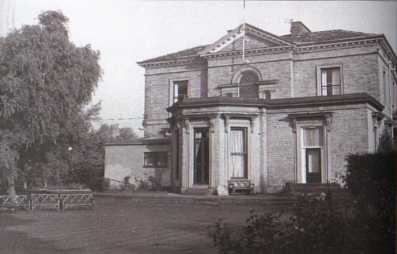 Town Hall




A very sad event occured in 1926, when a boy died whie playing on a German cannon placed outside the Hall.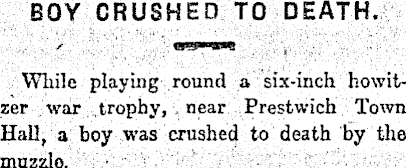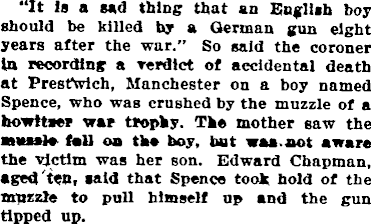 Gun Death


In 1939 Baron Cawley of Prestwich became our first mayor, after a petition for Prestwich to become a borough was successful, Bent Hall was then used as the town Hall until 1972.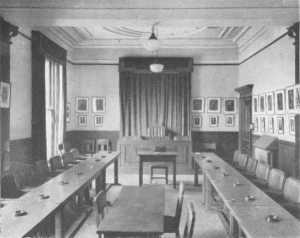 Council Chamber




An echo of the family that once lived here remains in the naming of Bannerman Avenue.



The house underwent substantial renovation to become Manor Park Nursing home, but was forced to close and is now divided into residential property again, after some years of vacancy.