! side panel> <! side panel>
Rectors of Prestwich

[based upon A History of the County of Lancaster: Volume 5]

The earliest rector recorded appears in the Wilton deeds about 1200. Thomas de (?) Rector of Prestwich, attested a grant of half of Denton by Matthew de Reddish.

The next mention of the rector of Prestwich, was in a grant of land that refers to Robert, the rector and William the vicar of Prestwich. The Vicar or Rector would be granted part of the tithes (taxes) as a salary from the Lord of the Manor, whereas a rector was entitled to all the tithes.



The grant

Your browser does not support the audio element.

Listen to the translation.



"Robert de (?) Rector, granted to Richard son of Gilbert de Scolecroft, half of the land which Sir Gilbert de Barton granted to God and Blessed Mary the Virgin at Prestwich, in the village of Chadderton". The grant was witnessed by William the vicar of Rochdale and William the vicar of Prestwich (from the Hornby Chapel Deeds).

Although undated, Sir Gilbert de Barton, Lord of Barton was born about 1202 and inherited his title about 1222 (after 2 years of minority), so that gives us the earliest possible date for the mention of the vicar & rector of Prestwich. William de Dumplington the vicar of Rochdale appears on other grants dated around 1230-1260. Hence, this mention of Prestwich is thought to date from betweeen 1220 and 1260. There is also a reference that Gilbert de Notton of Barton held land (from William de Radcliffe) in Little heaton in 1212, this was the grandfather of Gilbert mentioned in 1220 (via his father William Notton).


About 1292 the Prestwich family purchased land in Pendlebury and made Agecroft Hall thier manor house and family home. This released what was probably their previous home, Deyne Hall for use as a Rectory. Here follows the list of Rectors, and the reigning Monarch under which they were appointed, though you'll see that became a matter off disagreement for some. (there were intervening monarchs not shown here)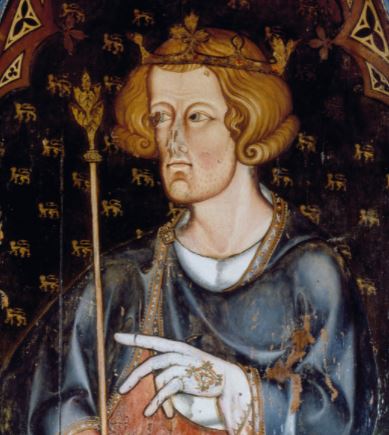 Edward I "Longshanks" (Reigned 1272-1307)


1300 Matthew de Sholver had a brief spell as Rector, taking part in the funeral rights of Roger de Pilkington in 1300-1. Long after (1397-1404) he was accused of appropriated a dwelling and land called Palden in Oldham wihtout permission, and the church had to account for 10s rent that was due to the crown. Later that same year William de Markelau/Marklan was appointed by the bishop, by special license as he seems to have been illegitimate. He also held the rectory of Castle Donnington and deanery of CHester in Durham.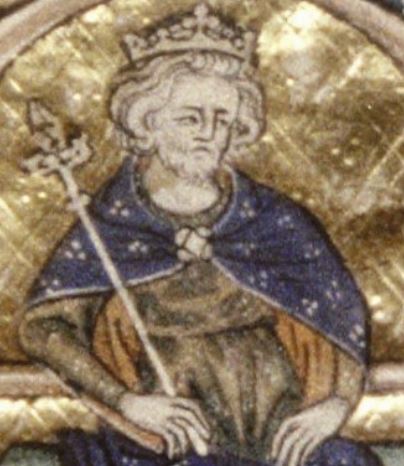 Edward II "King of the Sea" (Reigned 1307-1327)


1316 The next known reference marked the succession of a John Travers as Rector of "Prestwych" under the patronage of Adam de Prestwich, following the death of the previous rector William Markelaw. There was also a John Travers who was rector of Broughton in Astley, and later Canon of York (1332).

1320 John Travers lasted four years and resigned, to be replaced by Richard de Par, under the patronage of Sir Richard de Holland. Richard was a priests assistant.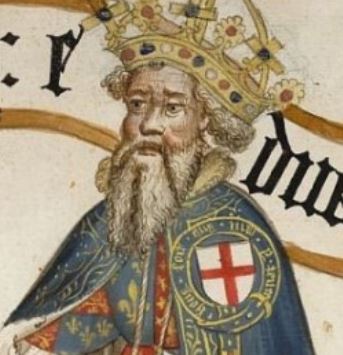 Edward III (Reigned 1327-1357)


1330 Nichol de Trafford, by patron Thomas de Prestwich (son of Adam). Nichol was a clerk.

1334 Thomas was also patron for the next Rector Richard de Wauerton/Wareton after Nichol resigned. Richard was a priest, probably from Little Hulton, and had been vicar of Bolton. A complaint was made in 1346 that he had broken into the close of Henry de Bold at Prestwich.

1338 Richard de Waverton (maybe Richard de Warton)

1347 Robert de Conynton/Donington, admitted by John de Assheton (a prominent family of the Middleton and Chadderton area), presented by Richard de Radclyffe after the incumbent had died.

1357 Richard then went on to be patron for the next rector, John de Radcliffe on the death of the incumbent. John was a clerk, ordained sub-deacon in 1358, deacon in 1360, and priest in 1361.

1362 saw Richard de Pilkyngton,nephew of Sir Roger de Pilkington become Rector. At Michaelmas that year, Richard son of William de Radcliffe claimed against Richard de Langley the right to present a fit parson to the church of Prestwich, which was vacant. That same year the bishop gave leave to Richard de Pilkington, rector of Prestwich, to be absent for four years attending the studium generale (he seems to have gone off to study and delayed his position). Then in 1365 Richard de Pilkington, priest, was admitted to the rectory, vacant by the resignation of John de Pilkington (probably Radcliffe?), priest. About 1377 Richard de Pilkington had to defend a suit for debt.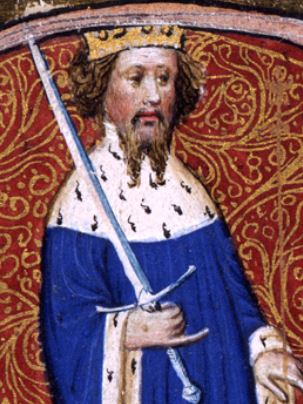 Henry IV (Reigned 1399-1413)


1400 when Richard died, Robert de Langley presented Geoffrey del Fere as Rector. This last appointment proved controversial as Robert was unable to prove his age when the appointment was made (although he was 21 in 1399 he did not prove so until 1401).

1401 Due to Robert's unproven age, King Henry IV exercised his right and appointed Thurstan de Atherton. Later the sameyear Richard de Tyldesley, clerk, was appointed. He had to defend the claim for 10s which dated from 1301(see above).

1409 Richard de Tyldesley died and Robert de Langley (now aged 29) appointed his son, Peter de Langley.

There then followed 223 years (1409-1632) of Rectors from the Langley family. Those that fell within the Middle ages were :

1417 Thurstan, a clerk, though again there was a dispute as to the presentation. The king presented first; Dr. Philip Morgan,J.U.D. one of the royal officials, for 6 months. Afterwards he became Bishop of Worcester(1419–35).
1435 Peter, also a clerk, patron Ralph Langley, after Thurstan had died.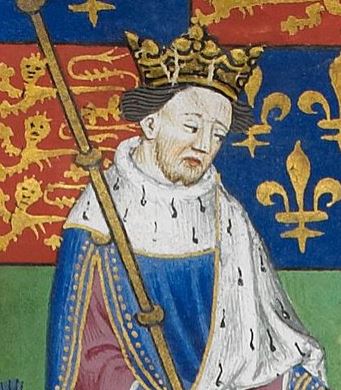 Henry VI (Reigned 1422-1461 & 1470-1471)


1445 Ralph B.D. (brother of Peter), also clerk, patron Robert de Langley - he rebuilt the chapel at Oldham and was also Warden of Manchester College 1465-1481.
1493 Ralph, patron Robert Langley. He graduated at Cambridge in 1490 as Bachelor of Decrees (Canon Law); he had had five years study at Oxford and Cambridge. In 1497 he was one of the visitors appointed to inquire into disorders in the monastery of Upholland.


The succession within the Langley family during the Tudor period was then as follows:-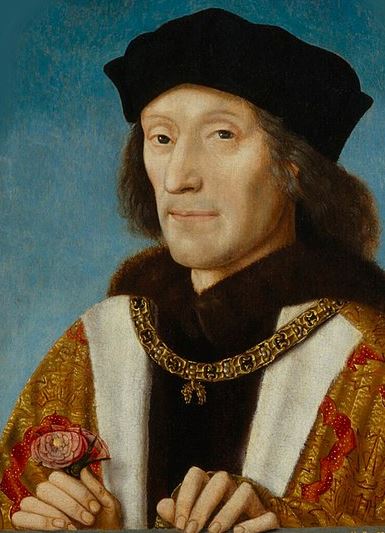 Henry VII (Reigned 1485-1509)


1498 Thomas Longley, patron Robert Langley. He was ordained priest in 1500: ibid, fol. 286b.
1507-1515 Thomas. Uncle of Agnes Langley, daughter of John and founder of the Southern Chantry Chapel in St Mary's, now called the Lever Chapel.

1523 ?? It is noticeable that Thomas Langley is called 'late parson of Prestwich,' and William Langley 'now parson,' both being alive, in 1523.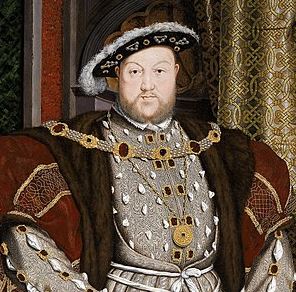 Henry VIII (Reigned 1509-1547)


1525/23 William Langley, M.A. patron Robert Langley of Agecroft(his father) after Thomas died.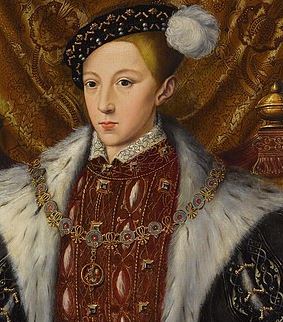 Edward VI (Reigned 1547-1553)


1552 William Langley, patron William Davenport by grant from Robert Langley upon the death of the incumbent. At Michaelmas 1555 this rector complained that though the rectors had always been in posession of thirteen dwellings with land, two barns, and 160 acres of land, meadow and pasture in Prestwich and Oldham, Sir Robert Langley had recently caused the tenants to pay rents to him and had taken away the tithe corn in Alkrington and Royton. In response the tenants in Oldham stated that the lands claimed belong to Sir Robert, to whom they had always paid their rents.
William then complained that Sir Robert had broken into the tithe-barn at Cowleyshaw and seized the corn. The rector said the barn had been erected on the waste about 1521, by his uncle, William Langley, the preceding rector, with the consent of the owners, and had always been used for the tithe corn.

William was also the subject of a court case against him from the Hollands of Clifton Hall. The complaint was that the Late Thomas Holland who had married Ellen Langley, had left Goods to the value of 300 Marks, the defendant was his trustee, being his wife's brother. William Langley undertook to provide Thomas and his family with board and lodging during his own lifetime at the Parsonage of Prestwich called the Deyne in consideration whereof the defendant enjoyed all the goods of the said Thomas. Ever since Thomas's death, Langley had refused these obligations and had driven his nephew and niece, Thomas and Ellinor out of the Parsonage when they came to seek assistance.

In 1559 he refused to appear at the Visitation.

In 1561 Sir Robert Langley, Lord of the Manor of Prestwich had died. His daughter Margaret inherited most of the manor, and his other daughter Dorothy inherited the advowson (& the Polefield part of the estate). Dorothy married James Asheton of Chadderton. William Langley was still continuing his claim to the lands in Oldham, now against James and Dorothy Ashton.

William continued under the restoration of the old religion when Elizabeth 1st came to reign in 1558, and subscribed to the queen's supremacy in 1563. However, he did so 'against his conscience very sore,' and 'grievously repenting' was summoned before the Bishop of Chester's commissioners in 1569. Refusing to tamper further with his convictions, William stated 'he would neither minister nor receive the sacrament of the Lord's Supper, because it is administered and given against the order of the Catholic Church', he was ejected from his living in Prestwich.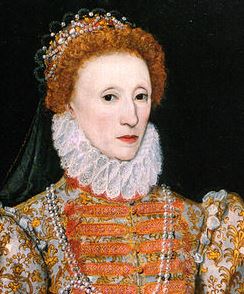 Elizabeth I (Reigned 1558-1603)


1569-1611 William Langley M.A.(a preacher, ordained by Bishop Scott in 1588) was appointed Rector by James Asheton after the incumbent had been ejected. This third William turned out to be a zealous Protestant, or Puritan. First he removed the rood loft in the church, and then turned his attention to other fancy items such as the altar and richly decorated vestments in preference for a dark suit or plain white surplice. He then started on the Queen, the puritan believed the Arcbishop should be above the Queen. After Thomas Cartwright and other Puritan ministers had been imprisoned in 1590, in 1591 he was convicted of uttering 'unadvised, untrue, and undutiful speeches' regarding the queen's ecclesiastical authority. He protested that he had not intended to suggest that 'the sincere professors of religion' were persecuted by her. Combined with his predecessor cousin's behavior, he had to sign a bond of £1000, and gave a corrective sermon in St Mary's.

He was still held in high regard though, described as 'old Mr. Langley, that holy man of God and faithful servant of Christ in the House of God.' He was presented at the Visitations of 1601 and later for not wearing the surplice.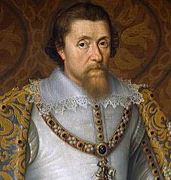 James I (James VI of Scotland) (Reigned 1603-1625)


1611 saw the long line of Rectors from the Langley family take one last step with the appointment of John (patron James Assheton), M.A. son of his predecessor William (who was buried at St Mary's in 1613). John became Dean of Manchester and died in 1632.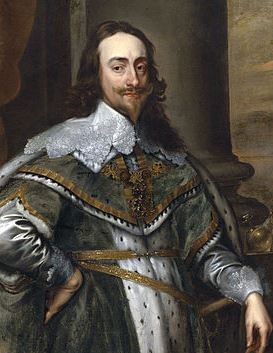 Charles I (Reigned 1625-1649)


1632 Izaac Allen M.A. was presented by Edmund Assheton. This Rector,a Royalist, was forcibly ejected from the Rectory in 1645 by Commonwealth soldiers during the Civil War. There was then a procession of Rectors during the Civil War period... Toby Furness(1646) 'a godly and orthodox divine' but he had complaints made against him. John Lake(1647), opponent of the Presbyterian system, and therefore in constant trouble. Langley, Porter, and Brierley all followed, until Nathaniel Rathband (1652), before Allen was returned to the position in 1656/8.

Dorothy, daughter of Captain John Allen, of Redvales near Bury, and granddaughter of the Rev. Isaac Allen, rector of Prestwich, married Edward Byrom of Kersall. They had seven daughters and two sons, Edward his heir, and John Byrom, the famous poet and stenographer.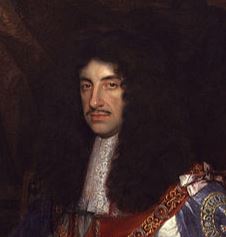 Charles II (Reigned 1660-1685)


In 1660 Edward Kenyon B.D. became Rector, he wrote: 'The commissioners having heard counsel on both sides, were fully satisfied with my patron's right, and proceeded to make trial of my fitness for the ministry, and thereupon did approve of me and give me the instrument'. A monument tablet was placed in the nave of St Mary's to mark his burial there.

1668 Upon Edward's death, John Lake, D.D. vicar of Leeds was appointed to Prestwich. John had been born in Halifax, Yorkshire in December 1624, he was educated at St Johns College Cambridge where he obtained a BA. In addition to Prestwich Dr. Lake had other preferments, becoming Bishop of Sodor and Man in 1682, and of Bristol in 1684 when he resigned from Prestwich.

John Lake was an ardent Royalist and fought valiantly for King Charles I at Basing House and Wallingford. He was one of the seven Bishops imprisoned in the Tower of London by King James II(Fiery Face), when they refused to accept the Declaration of Indulgence proclaimed by the King in 1687.

It was a first step in establishing freedom of religion, but King James was a Catholic sympathizer. It was thought that the Kings intention was to promote Catholicism, and he was reviled by most of his subjects. But John Lake was an honourable man, he voted for a regency for the Kings son until he came of age, and refused to accept William of Orange and Mary and so he was suspended from office on the 1st August 1689.John went on to become Bishop of Chichester, and later he became a Non-Juror.

The succession of Rectors continued: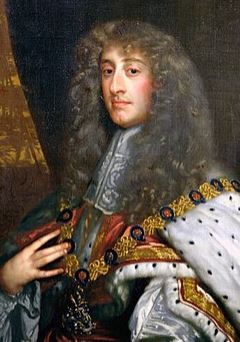 James II "Fiery Face" (Reigned 1685-1688)


1685 William Assheton, B.D. patron Edward Ashton. He was a fellow of St. John's College, Cambridge, and his daughter Dorothy married the High Seriff of Lancashire, Sir Darcy Lever of Alkrington Hall, in 1725. Lady Lever's town house was in Piccadilly, later the site of the White Bear Inn, where in 1777, after her lamented death, her body lay in state and the public were admitted to see it. She had lived in great style, running four horses on her carriage. A second daughter, and co-heiress of Rev. William, Catherine, married William Blackburn, 4th son of John Blackburne of Ordford Esq. William Blackburn was also related to the Byrom's of Kersall through his mother's family, as was Rev. William Asheton.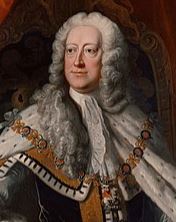 George II (Reigned 1727-1760)


1731 Richard Goodwin, D.D. patron Lord Malton. Son of Samuel Goodwin, farmer, of Shirland, Derbyshire; entered St. John's College, Cambridge, in 1696; became fellow; M.A. 1703; D.D. 1727.
1752 John Griffith, D.D. patron John Simpson, was also rector of Eckington in Derbyshire.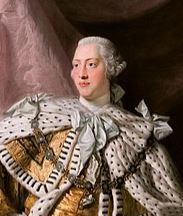 George III (Reigned 1685-1688)


1763 Levett Harris, M.A.patron Abraham Balme. Levette was of Trinity College, Cambridge; M.A. 1753. Being in difficulties, and the benefice deeply mortgaged, he sold the advowson in 1781.
1783 James Lyon, M.A.patron James Lyon. Son of Matthew Lyon, who had purchased the advowson in 1781, educated at Warrington and Brasenose College, Oxford; M.A. 1783. Read more here.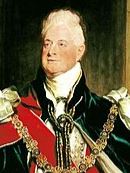 William IV (Reigned 1830-1837)


1836 Thomas Blackburne, M.A. patron Earl Grosvenor. Thomas was of Brasenose College, Oxford; M.A. 1815; son of John Blackburne, M.P. and built the replacement Rectory to the ancient Deyne Hall.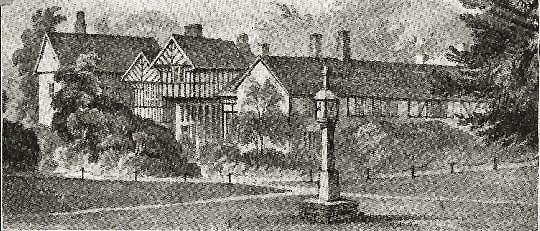 The Deyne Hall


The Old Deyne Hall had been partially destroyed in the Civil War (see Isaac Allen 1632 above) and finally demolished in 1837, being replaced by a Tudor style house, and then the present day rectory located on Church Lane in 1923. Read more about the Deyne here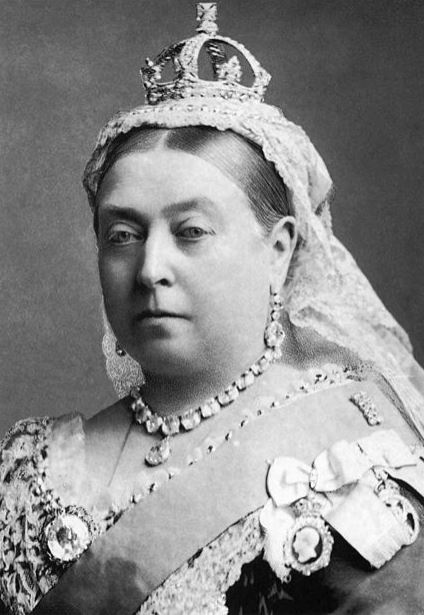 Victoria (Reigned 1837-1901)


1847 John Rushton D.D., patron The Earl of WIlton, had been incumbent of Newchurch in Pendle from 1825; he was made Archdeacon of Manchester in 1843 and honorary canon in 1849. He resigned the archdeaconry in 1854 on becoming vicar of Blackburn.

A noteable curate of Prestwich was Rev John Booker, he was of Magdalene College, Cambridge; B.A. 1844, M.A. 1855. He was ordained in the former year, and after serving various curacies, including Prestwich from 1848 to 1858, was appointed perpetual curate of Benhilton, Surrey, in 1863. He published "Memorials of the Church in Prestwich" in 1852; "History of the Ancient Chapel of Blackley", 1854; and History of the Chapels of Denton, Didsbury, Chorlton, and Birch, 1855–8. He married the daughter of Dr. Lee, first Bishop of Manchester. He resigned his benefice in 1895, and died two years later.

I for one, heavily rely on Bookers work (and many others) for historical detail on Prestwich and St Mary's. You can read Booker's Memorials of teh church in Prestwich

1852 Henry Birch M.A. "Queen Victoria's Birch", tutor to the Prince of Wales and was chaplain in ordinary to Queen Victoria Read more here

1884 William Thomas Jones became Rector when Canon Birch died in 1884.

1900 Frederick Cooper M.A., patron Sir John F Johnstone. Of Pembroke College, Oxford; M.A. 1858; vicar of Tilford, Surrey, 1865–79; rector of St. Nicholas, Guildford, 1879–84; hon. canon of Manchester, 1891. He enlarged the church in 1888–9. He died in June 1903.


St Mary's Church :
A brief History for visitors to Prestwich Parish Church.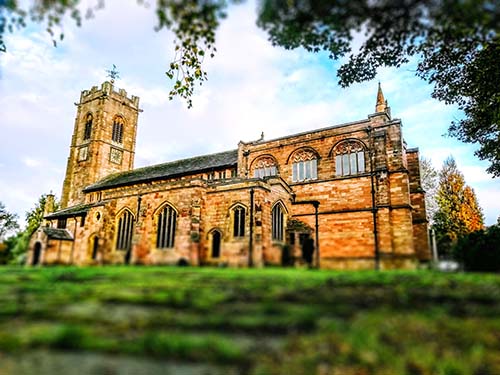 History of the Church
Deyne Hall :
The Old Deyne Hall, residence of the Rectors.

Deyne Hall