! side panel> <! side panel>
Rectors of Prestwich
1200 - 1836

The Old Deyne Hall Residence of the Rectors

The earliest Rector recorded appears in the Wilton deeds about 1200. Thomas de (?) Rector of Prestwich, attested a grant of half of Denton by Matthew de Reddish. In 1220 a grant of land refers to Robert, the vicar of Prestwich.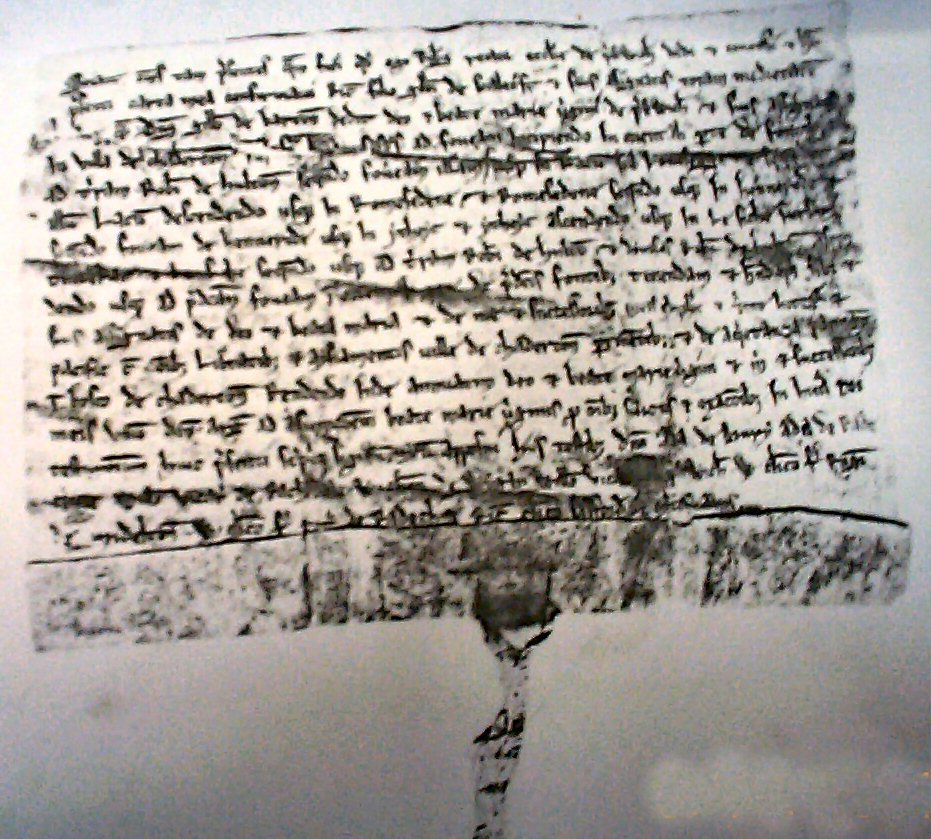 1220 Grant refers to Richard the vicar of Prestwich



In 1301 Matthew de Sholver had a brief spell as Rector, followed by a William de Markelau. The next known reference marked the succession of a John Travers as Rector of "Prestwych" under the patronage of Adam de Prestwich, following the death of the previous rector William Markelaw, in 1316.

John Travers lasted four years and resigned in 1320, to be replaced by Richard de Par, under the patronage of Sir Richard de Holland. The next Rector was Nichol de Trafford in 1330, patron, Thomas de Prestwich (son of Adam). Thomas was also patron for the next Rector Richard de Wetton in 1334 after Nichol resigned.

Next Rector was Richard de Waverton, and he was followed by Robert de Conynton, admitted by John de Assheton ( a prominent family of the Middleton and Chadderton area), presented by Richard de Radclyffe. Richard then went on to be patron for the next rector, John de Radcliffe in 1357.

1365 saw Richard de Pilkyngton become Rector, after the death of John, and similarly when Richard died, Robert de Langley presented Geoffrey del Fere as Rector in 1400. This last appointment proved controversial as Robert was unable to prove his age when the appointment was made (although he was 21 in 1399 he did not prove so until 1401). Consequently in 1401 King Henry IV appointed Richard de Tyldesley.

Richard de Tyldesley died in 1409 and Peter de Langley was appointed, patron Robert de Langley (now 29). There then followed a long line of Rectors from the Langley family. Those that fell within the Middle ages were Thurstan (1418), Peter(1435 again?) and finally Rauph (1445 - also Warden of Manchester College 1465-1481) the latter died in 1493.

After Rauph de Langley died in 1493 the position of Rector was passed to Ralph Langley (ref Brief History of Prestwich Church). The succession within the Langley family during the Tudor period was then as follows:-

Thomas (1495), Thomas (1507-1515?? ref Brief History of Prestwich Church), William (1525) He was succeeded by another William in 1552, he continued under the restoration of the old religion when Elizabeth I cam to reign in 1558, later conforming to the changes made by Elizabeth. However, he did so 'against his conscience very sore,' and 'grievously repenting' was summoned before the Bishop of Chester's commissioners in 1569. Refusing to tamper further with his convictions, was ejected. Hew was replaced by a further William(1569-1611), who was a zealous Protestant. In 1591 he was convicted of uttering 'unadvised, untrue, and undutiful speeches' regarding the queen's ecclesiastical authority, but protested that he had not intended to suggest that 'the sincere professors of religion' were persecuted by her. He had to sign a bond of £1000 following the behaviour of his predecessor, who was also his cousin.

1611 saw the long line (since 1409) of Rectors from the Langley family take one last step with the appointment of John (patron, JamesAssheton), son of his predecessor William. John became Dean of Manchester and died in 1632.

In 1632 Izaac Allen was presented by Edmund Assheton. This Rector,a Royalist, was forcibly ejected from the Rectory by Commonwealth soldiers during the Civil War. There was then a procession of Rectors during the Civil War period...Langley, Porter, Toby Furness, John Lake and Nathaniel Rathband, before Allen returned to the position.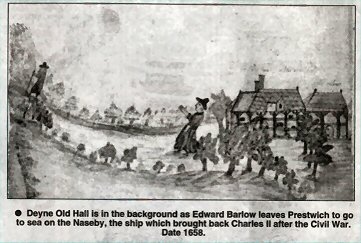 In 1660 Edward Kenyon became Rector, followed by John Lake in 1668. John went on to become Bishop of Chichester and was one of the seven Bishops imprisoned in the Towerby order of James II(Fiery Face). Later he became a Non-Juror.

The succession of Rectors is listed here

1685 William Assheton
1731 Richard Goodwin
1752 John Griffith
1763 Levett Harris
1783 James Lyon
1836 Thomas Blackburne (built the replacement to Deyne Hall)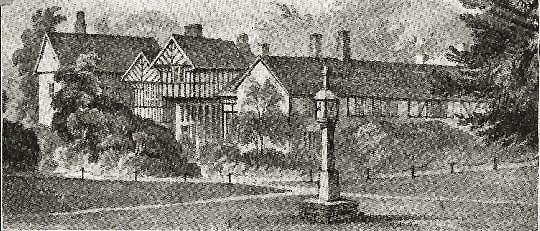 The Old Deyne Hall was partially destroyed in the Civil War and finally demolished in 1837, being replaced by a Tudor style house, and then the present day rectory in 1923.


St Mary's
The Church :
A brief History for visitors to Prestwich Parish Church.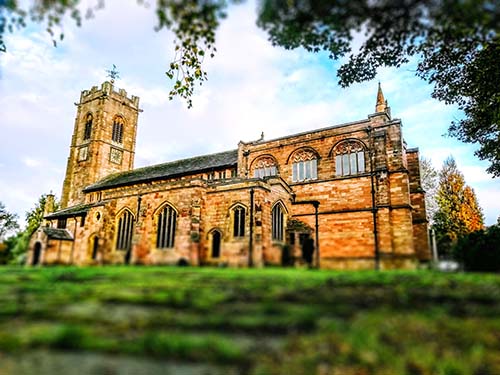 History of the Church
Deyne Hall :
The Old Deyne Hall, residence of the Rectors.

Deyne Hall