! side panel> <! side panel>
Prestwich Co-operative
With thanks to Martin Harper for absolutely loads of stuff :-) and P&WHS for photos.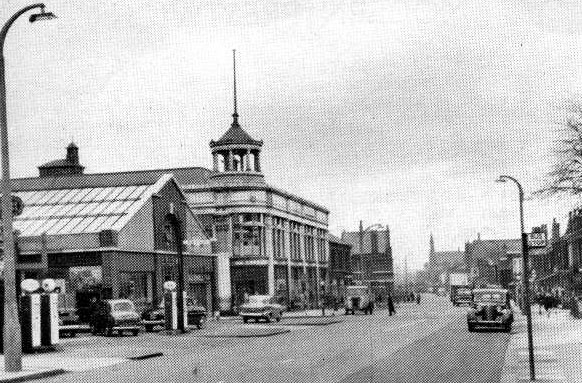 Tower Buildings


After the success of the Rochdale Co-operative Pioneers in 1844, like minded Prestwich People had started along the same path. The objectives of the Co-operative Societies were to raise capital, by selling shares, this allowed them to purchase & sell goods and services to their members at reduced prices through their own stores. In addition they would invest in other Co-operative endeavours and purchase or build houses for their members. They would also commence manufacture of items, providing employment, provide loans, saving investment accounts, education, social events and land for those out of work to cultivate. They aimed to establish colonies of like minded people, who would be self sufficient as much as possible.

In the 20th century they even went as far as forming The Co-operative political party, still operating today under agreements with the Labour Party - some of whose MPs are Co-op Party members.


| | |
| --- | --- |
| | So it was that in 1860, in a loom house attached to the home of Humphrey Massey of Longfield in Prestwich, the first meetings took place. Humphrey (born abt. 1809) was a finisher of muslins (plain cotton fabric), and his wife Ann baked oat cakes. His eldest daughter Ann was a silk weaver, and his second daughter was recorded as an invalid in the census of 1861. |


The first minutes, dated 9th September 1860, were signed by the secretary David Stott, and chairman John Hough. David was a yarn crofter and lived 10 doors further along Longfield from Humphrey Massey, John lived a further 15 doors along Longfield and was a packer at a bleach factory. His son Richard was also finisher of cotton goods.


| | |
| --- | --- |
| By January 1862, Noah Briggs had become chairman. Noah gave his occupation as a finisher in the 1861 census, and he was the son of William and Betty who lived 4 doors down from Humphrey Massey. | Noah Briggs |


Prestwich Co-Operative Industrial Society Ltd was registered in 1861 and had purchased shares in the Co-op Wholesale Society (CWS).

The Co-op was ready to trade by December 1861, with the trustees elected as Kay Bradshaw (Bury New Rd/Sharp Street), Robert Briggs (a Wesleyan Chapel Keeper from Prestwich, then living in Crumpsall) and Robert Bromley, with John Rothwell (another Longfield resident and next door neighbour of William Percival veteran of the Battle of Waterloo ) taking the role of treasurer. The first store opened in 1863, opposite the White Horse on Bury New Road, with Francis Tasker running operations.






By 1862 the Society had 50 members and a capital of £80, and after three months had grown to 78 members, and Mary Hall was employed as shop assistant. The Co-op also looked for land to build a store upon, this was to be found along Warwick Street.


| | | |
| --- | --- | --- |
| Francis Tasker's gravestone | Noah Briggs became secretary and manager in 1867, he also went on to become a Justice of the Peace, and the Co-op became members of the Co-op Insurance Society (CIS) and Co-op Printing Society. By 1870 they purchased their own horse and cart, and in the same year married women were also allowed to join the society. In 1872, David Stott, the first secretary died aged 46, and in 1879 Francis Tasker, the first store manager died aged 68. They are both buried in St Mary's churchyard. | David Stott's gravestone |
By 1881 the society had 1,000 members and by 1881 it had nearly double that. Humphrey Massey, in whose shed the first meetings had taken place died in 1881 and is buried in St Mary's churchyard. The treasurer John Hough died in 1884, after 22 years of service.


| | | |
| --- | --- | --- |
| The Whittaker Lane (Store Street) | The first outlying branch of the Co-op opened on Store Street, off Whittaker Lane, allowing the local residents to reduce the reliance on the travelling co-op delivery carts. | Branch Number 1, now the Prachee. |
By 1896, Co-op branches had been opened at :

#1 Whittaker Lane (Butcher & Grocer) - Now Prachee Restaurant
#2 Warwick Street (Main Operations and Butcher & Grocer)
#3 Whitefield (Butcher & Grocer) - Now Forts of India
#4 Rainsough (1888 Grocer)
#8 York Street Bailey Street (Grocer)
Besses (Butcher & Grocer)
Unsworth (Grocer)
Kirkhams (Grocer)
Moss Lane (Grocer)
Four Lane Ends (Butcher & Grocer)


In addition, there was the central store on Bury New Road, the bakery on Warwick Street (since about 1876), and the society had also built 133 cottages for its members. In 1898 they started selling bags of coal and three railway trucks were bought for this purpose, the railway having come to Prestwich in 1879.

The offices in Warwick street were completed in 1904, providing space for office staff, as well as social rooms for members use. Members could also make withdrawls or deposits from their accounts.



The doorway of the Offices, with some very proud people stood in front. I suspect 2nd from the right is Noah Briggs, secretary and Manager since 1867.

Three years later the tailoring department moved from the CWS to Warwick Street, and a painting department for the Societies cottages, now totalling 300 properties - in the Dashwood Rd area, was also established. The Society ran three milk floats and a delivery service to Hilton Park estate.


King's Road in Sedgley Park saw it's branch open in 1911, offering grocery & butcher services. The next year Mr C.A. Walkden, treasurer for 28 years and member for 38 years, died.




The Kings Rd shop


The Whittaker Lane Expansion

1914 saw the Whittaker Lane branch expand with a drapery and a boot/shoe department, and a row of 5 shops on bury new road were purchased with an eye to create a large central emporium.


5 shops to be redesigned
As war came along things started to change as staff went off to fight, 17 horses were commandeered by the Army and prices rose.

The Society made grants to the Belgian Distress fund, and the local British Red Cross as well as baking bread and entertaining wounded comrades at a social evening.

An era ended in 1916, when Noah Briggs resigned through ill health, he died later that same year after 54 years as general manager and secretary. He had been living at 2 Milton Terrace on Poppythorn Lane, close to his birthplace in Longfield, and was placed in one of the family plots in St Mary's churchyard.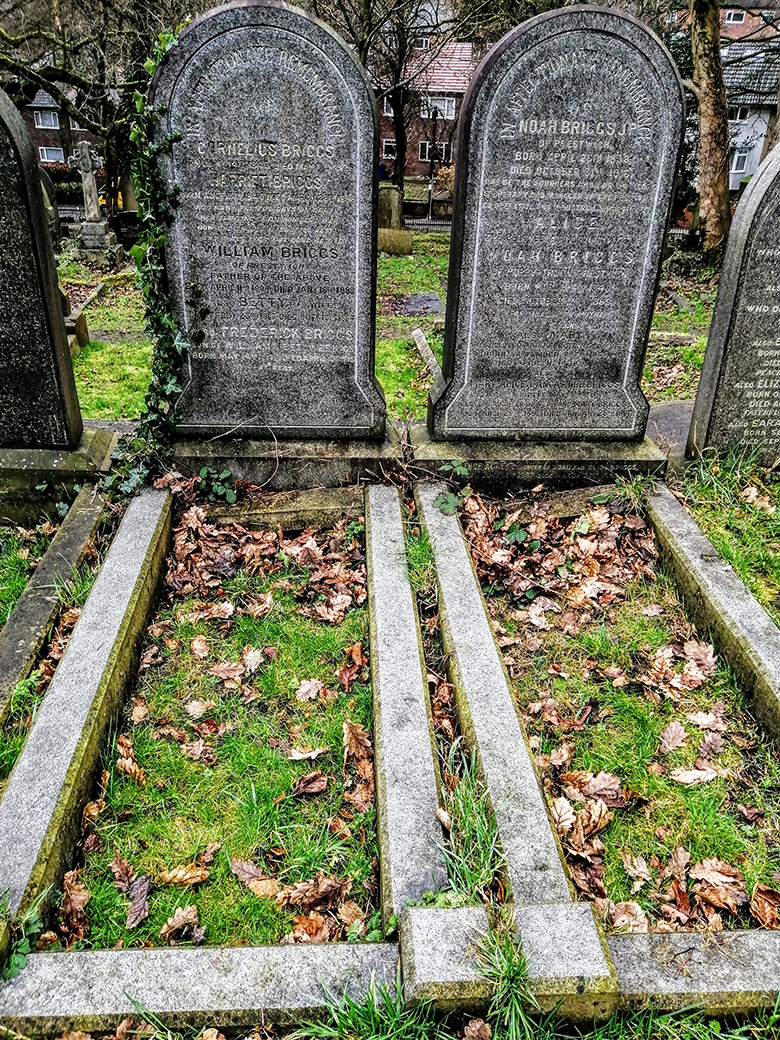 Briggs Family Graves
1918 saw 50 employees return from the war, and a Co-operative Party candidate stood for election, but was not successful. The same year saw Noah Briggs Scholarships set up, awarding grants of £5 p.a. for 3 years to eligible scholars. The first awards went to Robert Southern and Elsie Cook. Mr Southern went on to be awarded a CBE in 1953.

| | | |
| --- | --- | --- |
| 5 shops to be redesigned | A competition to re-design the 5 shops bought on Bury New Road was opened in 1923, which John B Thornely won. The Society had grown to nearly 6,000 members, they elected the first woman (Amy Rankin) to its committee, and a Bent Hill shop (later known as Swiss Cottage) was opened the following year. Amy Rankine had sadly lost her son Robert during the First World War, one of 45 CWGC burials in St Mary's. | Bent Hill Branch (Swiss Cottage) during demolition. |


In 1925 two employees completed 50 years service, J Hilton (Grocer) J Roberts (Draper).


| | | |
| --- | --- | --- |
| Artists Impression of the New Central Stores...Tower Buildings | The Central Stores were opened in 1926, these became known as Tower Buildings. The ground floor included drapery and millinery, boot and shoe, outfitting, tailoring and confectionery departments and workrooms. On the first floor were a café, ante rooms, kitchens, drapery millinery and furnishings departments and work rooms. Construction was of steel frame and fireproof materials and on the outside brickwork faced with light terra-cotta, with a slate roof. Branches at Barnfield(Thatchleach), and St Margaret's also followed. | St Margaret's shop |
| St Margaret's Branch uncovered during renovation. | Tower Buildings provided superstore department services more common place in Manchester, with drapery, crockery, footware, furniture, fancy goods and a restaurant which was also available for meetings, dances and parties. | Tower Buildings Location |

In 1933, the Savoy Dance Hall on Poppythorn Lane was purchased for social and educational events, including productions by the Choral and Operatic Society which had been in existence for about 20 years. The Co-op now provided the main restaurant and dance hall in Prestwich, accessed by the alley down the side of the White Horse. In 1934 membership passed 10,000.

The Society merged with those of Whitefield and Unsworth in 1836, and the next year the Butterstile shop was opened, bringing the total of shops and departments to 47.

During the Prestwich World War II Warship Week in 1942, the society invested £10,000 in saving bonds, with similar invested the Whitefield Warship Week, and a further amount was invested during Wings for Victory Week in 1943.



Watch a video of the area developing over time.


In 1947, the Society dropped the "Industrial" from its name, and the Kings Rd shop was converted to self service. In 1950 membership broke 17,000 and a photographic and cine club was established in 1953.


| | | |
| --- | --- | --- |
| Tower Buildings Extension - Before | An extension to the Tower Buildings was constructed on Fairfax road in 1957, offering a TV showroom, and ladies fashion upstairs. Around the same time the dairy and bakery departments were transferred to CWS & Co-Op Dairies respectively. A food hall and assembly rooms were also added in 1960, along with expansion of the furniture department up stairs. | Tower Buildings Extension - After - with some cladding on the Tower Buildings |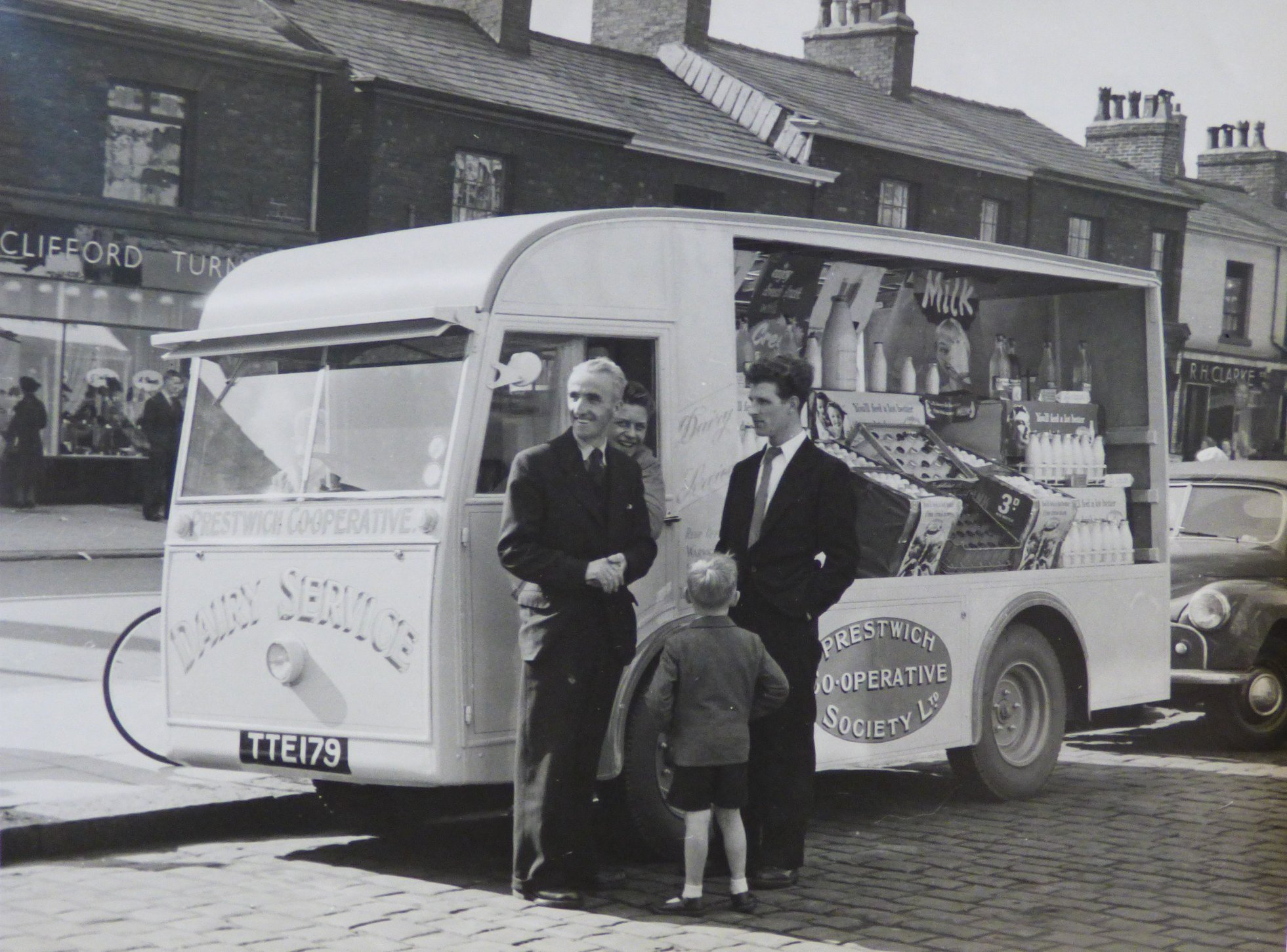 Co-op Dairy Float ~1960's
In 1974 Prestwich Co-operative Society Ltd merged with the Eccles Co-op Society, and the Tower Buildings closed in 1987.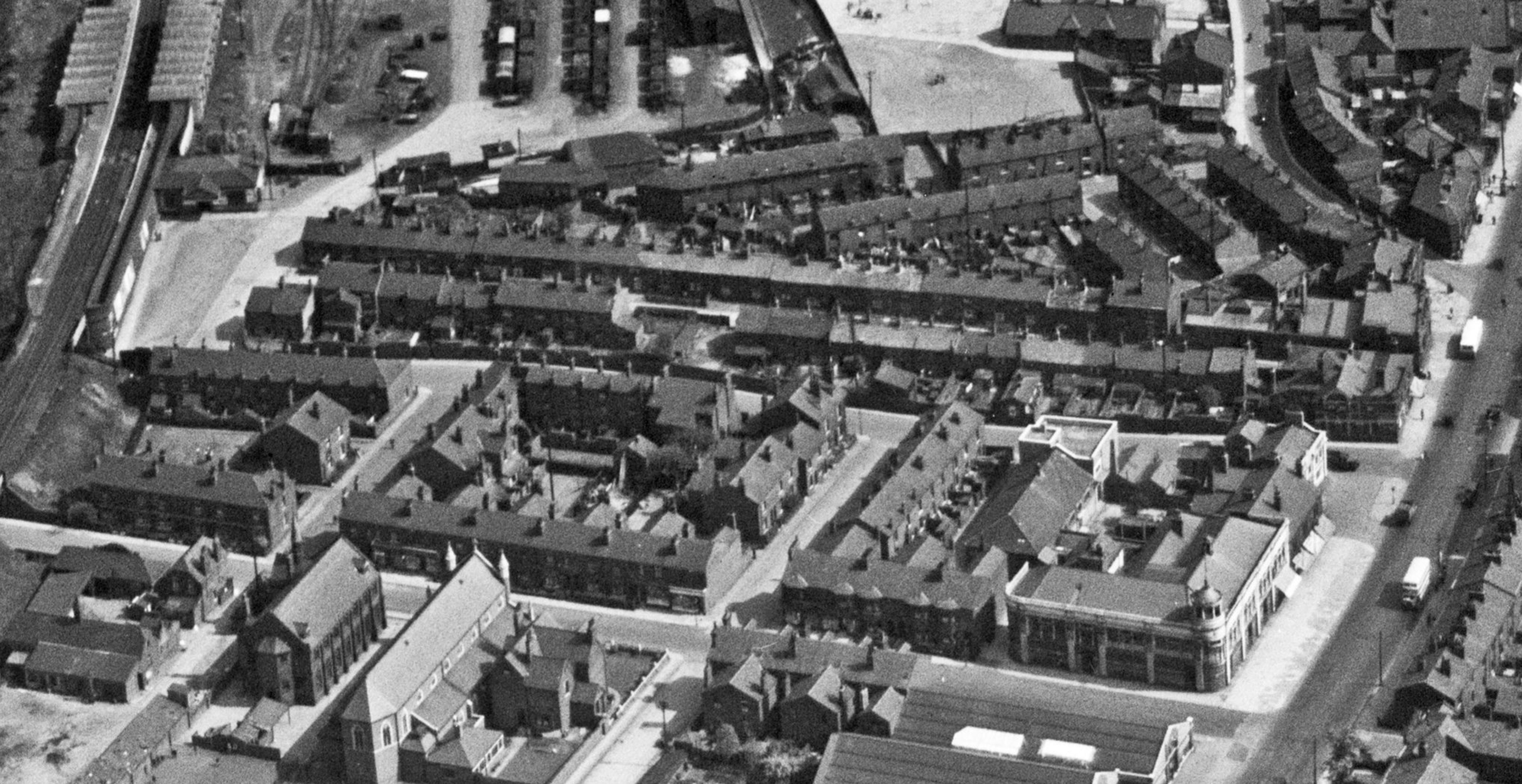 Longfield where it all began and Tower Buildings, where it all ended up (1935)
| | | |
| --- | --- | --- |
| | Tower Buildings were closed and demolished in 1987 to make way for smaller shop units once more. | |