! side panel> <! side panel>
James Cosmo Melvill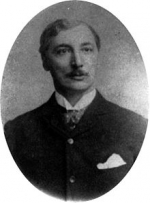 James Cosmo Melvill (1845-1929)


James Cosmo Melvill (1845-1929) was the grandson of the British administrator in India and Fellow of the Royal Society, Sir James Cosmo Melvill (1792-1861). Sir James was one of four sons of Philip & Elizabeth Melvill who were to have great influence over the operations of The East India Company until it's demise in 1858. He had been appointed auditor of Indian accounts at East India House in 1824, and while in this position he had to defend the accounts regarding the company's conduct of China trade and also later their Indian affairs. In 1834 he became financial secretary, then two years later became chief secretary, a post which he held until the termination of the company's existence as a governing body in 1858.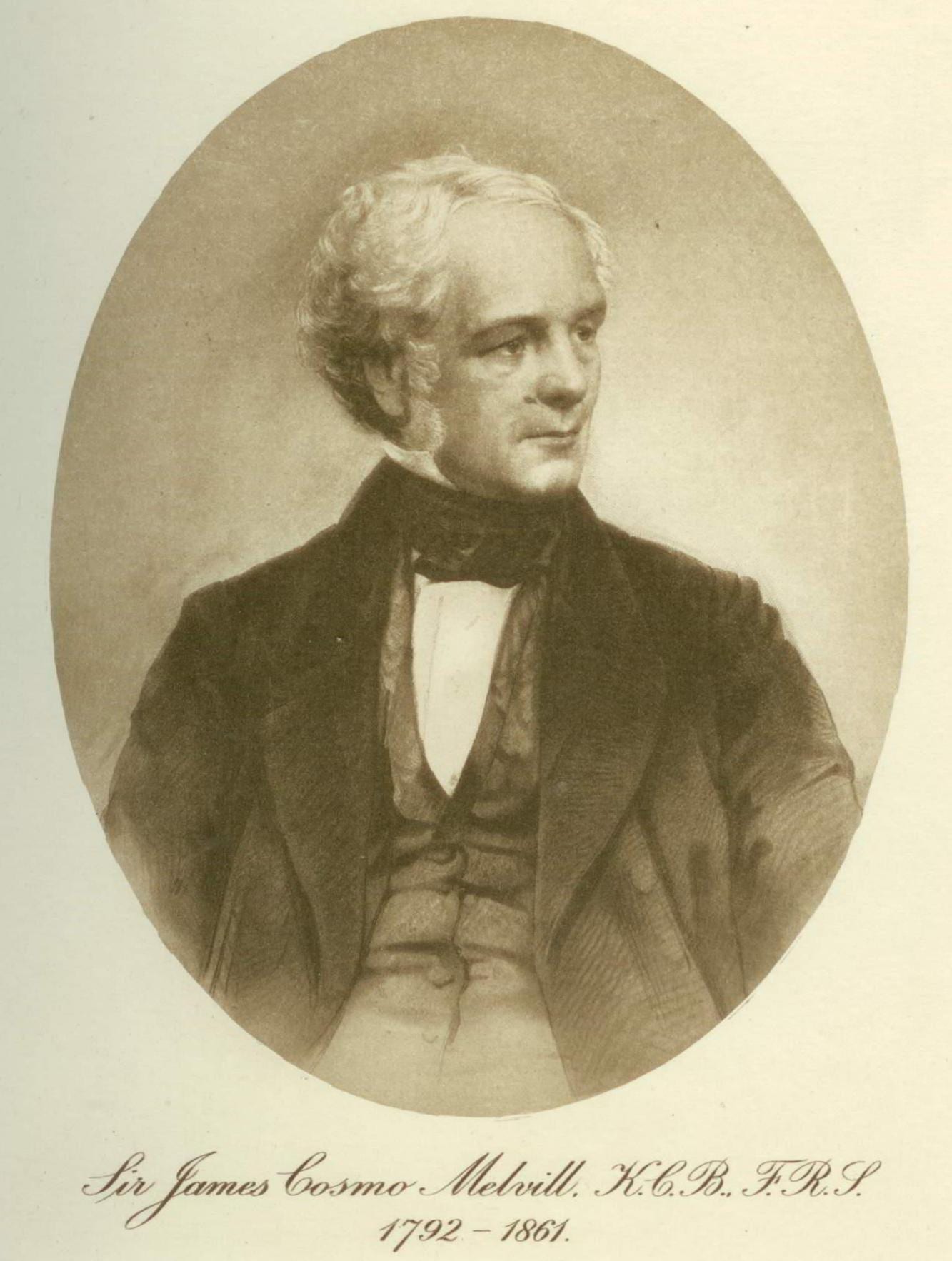 Sir James Cosmo Melvill (1792-1861)




Ref:UCLpress

The son of Sir James Cosmo Melvill and the father of James Cosmo Melvill (b:1845), was... you guessed it... James Cosmo Melvill (1822–1880) He was also an administrator in British India, and later became Assistant Under-Secretary of State for India following the termination of the East India Trading Company. James (b:1822) had in 1844, married Eliza Jane Hardcastle, daughter of Alfred Hardcastle of Hatcham House, Surrey.

Ref:Wikipedia

From the census of 1861 and through to the 1870's James (b:1822) was living at 17 Cleveland Gardens in Paddington, London, along with his wife, seven children and eight servants. Their home and manicured landscaped communal gardens was built around 1855. The neighbourhood was designed for short-term rental and long leases by the upper echelons of international society. The most lavish use of space of the overall area was in Cleveland Square, where the north side was made to be the only one not separated by the quiet road from the gardens, and enjoyed a further small green across its road to the north.


James Cosmo Melvill (b:1845) that we are interested in, had been born at Hampstead, and began to collect shells at the age of eight when his aunt gave him a sea shell collection from Mauritius. He was educated at Harrow and, before moving on to Cambridge University, published the 'Flora of Harrow' in 1864. Melvill travelled widely whilst in his 20's and was a great collector, even acquiring 56 collections that came up for sale. Travelling in North America, he had opportunities for studying natural history and making collections.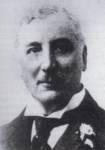 James Cosmo Melvill (1845-1929)


Through his mother's family, James (b:1845) had an uncle Edward Hardcastle, who was a well known Manchester Cotton Merchant and lived at The Headlands on Hilton Lane in Prestwich. In 1863 James and his uncle helped form the Manchester Southern Independence Association to provide support to the Confederate States of America.

The Association had a membership of almost 900, including members of the House of Lords and House of Commons, clergymen, lawyers, magistrates, and merchants, prominent in all parts of the country, particularly Liverpool which had strong political and economic ties with the Confederate states. It was not a pro-slavery organisation, and argued, as the Union itself did initially, that the war was not about slavery. It claimed that an independent Confederacy could be persuaded in time to improve its slave system. Free trade was an important part of the Association's case for support of the Confederacy.Ref:Wikipedia

James entered his uncle's business in 1872, and two years later in Kensington he married Bertha Dewhurst of Lymm. James settled his family in Prestwich, at a house called kersal Cottage, just along Hilton Lane from his uncle's house.

In the following census of 1881, James & Bertha along with four children and three servants were recorded as living at Kersal Cottage.


A building on the site of Kersal Cottage, beside the present day entrance to Prestwich Golf Club off Hilton lane, first appeared on the tithe map of 1839. By the map of 1845, further along Lovers Lane/Role Row, a small lodge house had been built and a large house called Kersal Mount (on the site of the Gold Club House, had also been built.


By the map of 1891, the name of Kersal Cottage appears, and Kersall Mount had been renamed Prestwich Lodge.


A mysterious story tells of when workmen were digging the foundations of Kersal Cottage for Mr Melvill. The workmen found six bottles of wine, buried some six feet down. James sent the wine for identification to Mr Armstrong, who was the city wine merchant. He identified the wine as Hungarian, and of great antiquity, and had been buried about the time of the Young Pretender, about 1745, but was probably old wine when it was buried. Unfortunately the wine was undrinkable.

James worked in the Hardcastle business until 1887 when he joined his wife's family firm of Messrs. G. and R. Dewhurst, of Manchester, Preston and London, East India and China cotton merchants, serving as a director of the Company for many years.


The Dewhurst family The Dewhurst dynasty can be traced back to George Charnley Dewhurst, who was born in Leyland, Lancashire in 1808. He founded, with his brother Richard, the firm of G. & R. Dewhurst, cotton agents and mill owners. The brothers served apprenticeships at Coopers mill in Preston and later George became a manager at Swainsons mill. The two brothers travelled to Manchester to start their own business and began in a small one-roomed office in Duke Street, soon moving into larger premises as the company flourished.

The cotton trade in the 1860s suffered very badly from the effects of the American Civil War and although some Lancashire mills were forced to close due to the shortage of raw materials, Dewhursts weathered the storm. The Company raised large sums of money to offset their workers loss of pay, this action demonstrated their benevolence which was to become more apparent in later years to the benefit of the people of Lymm.

Charles Dewhurst bought Oughtrington Hall in 1865 and by 1873 the family owned 1,549 acres of land in Lymm.

[J. D. Griffiths. 12th March 1996]

A descendant, Gerard Powys Dewhurst was an inside right and scored eighteen times in 32 appearances for the Corinthians FC between 1892-95. He also played once for Liverpool FC in 1894, and once for England in 1895.

Another descendant George Dewhurst(1889-1968) was an actor, writer and director known for The Little Door Into the World (1923), The Uninvited Guest (1923) and What the Butler Saw (1924)


Melvill was a close friend of Charles Bailey and the two men worked together "to cover the entire globe" as regards the amassing of botanical specimens. Melvill frequently visited Kersal Moor and published his findings in 'The Flora of Kersal Moor' in the Journal of Botany in 1882. Melvill built up strong links with the Manchester Anglican Diocese, The Manchester Museum, and the Manchester Literary and Philosophical Society, of which he was President 1897-99. Melvill also became president of the Manchester Conchological Society in 1889 and 1895–96 and a governor of Manchester University and Manchester Grammar School.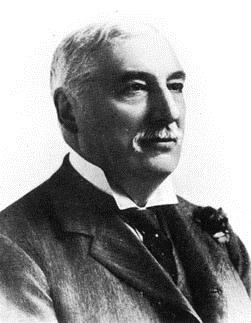 James Cosmo Melvill (1845-1929)




In 1891 James was still residing at Kersal Cottage, but by 1901 had moved to Brook House, Sedgley Park, where he lived with his wife, three children and five servants. They also had three visitors staying with them that day. Brook hall was built next to the Old Sedgley Hall. The farm associated with the hall had been the birthplace of Richard Buxton in 1786, one of the famous Prestwich Naturalists.

Melvill worked with J.H. Ponsonby to record South African land snails in the late 19th and early 20th centuries. Over a period spanning 19 years (1890-1909) they co-authored a series of papers in which they described over 230 species and varieties from southern Africa

Kersal Cottage changed names to Hope Hollow and by the census of 1901 a Lithographic Printer called Robert Hindle was resident.


Neighbouring Brook House was Sedgley Old Hall. The hall was made a ruin by a fire in 1902 , whilst being subdivided into two semi-detached houses. The story of Lawrence Fort's death at the hall in 1837 stood the test of time and led to reports that during the darker hours, lights had been seen at one of the few remaining windows of the ruin. The lit room being the water closet where Lawrence had been found collapsed on the floor.

James Melvill retired to Shrewsbury in 1904, perhaps scared away by the ghostly events next door, and concentrated his efforts on purchasing the plant and shell collections of others. However, he did publish the Flora of Prestwich (1905) which appears in History and traditions of Prestwich by W. Nicholls.

He was made an honorary Doctor of Sciences (D.Sc.) by Manchester University in 1908 and resumed his directorship of Dewhurst when his sons and other staff enlisted during the First World War.

DR. James Cosmo Melvill, of Meole Brace Hall, Shrewsbury, died on Nov. 4 1929. Melvill's collection consisted of over 22,500 species, including an extensive entomological collection of British butterflies, wasps, flies, and dragonflies. One of the two largest private collections ever assembled. Some of his grasses & Ferns are kept by the National Museum of Wales, The Manchester Herbarium also contains contributions from Melvill's collection which included specimens collected by Darwin and Linnaeus, his collection was said to cover three-quarters of the known plants in the world.

The rein orchid variety "Habenaria melvillii" was botanically named for him and several algae also carry the name of melvilii.

Read and watch more about the other
Artisan Naturalists of Prestwich