! side panel> <! side panel>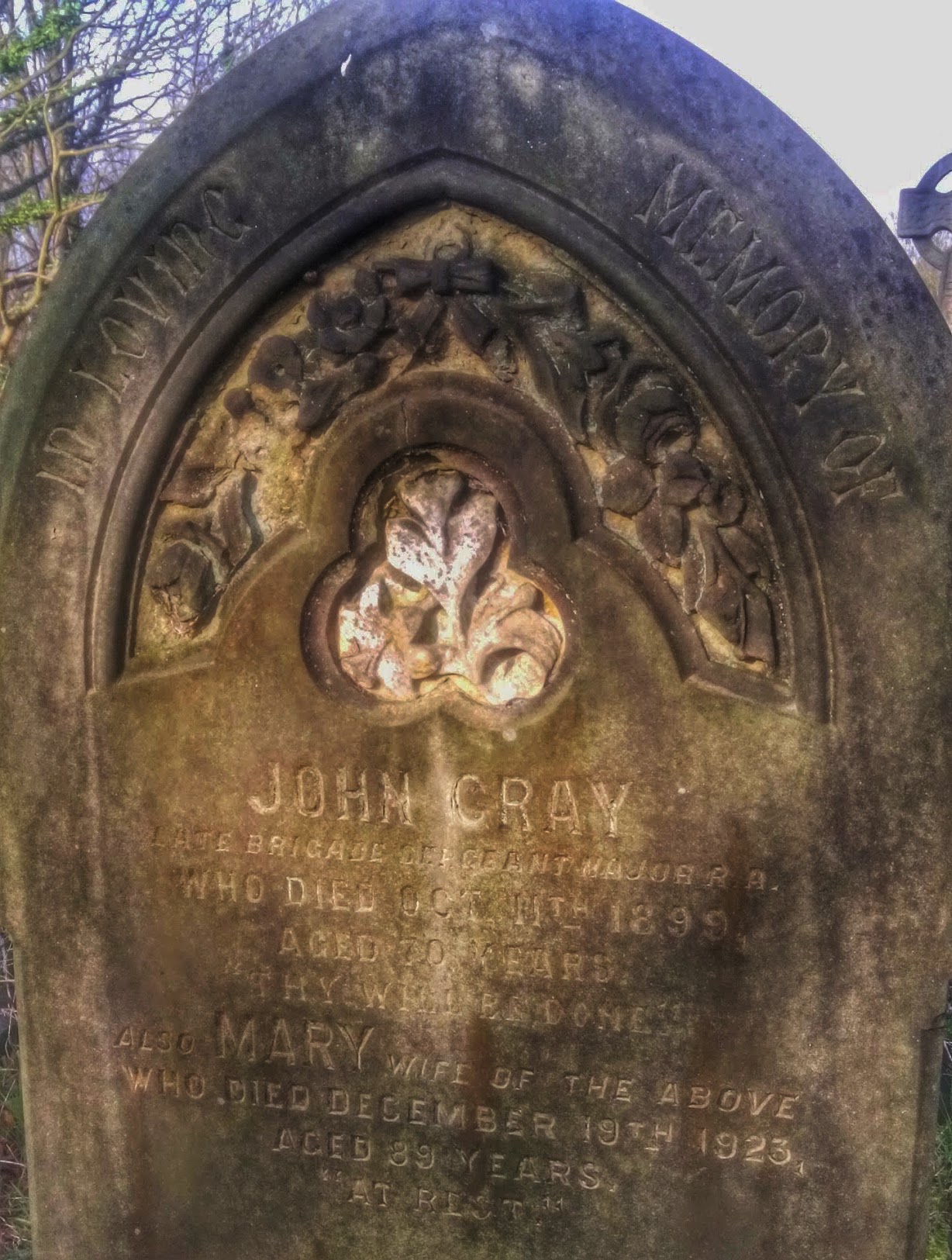 John Gray, Brigade Sergeant Major, Royal Artillery


John's headstone in St Mary's Churchyard records that he died on 11th October 1899, aged 70.
It also records the death of his wife Mary who died 19th December 1923, aged 89. John's abode when he died was 38 Fairfax Rd, Prestwich.

A check of the previous census in 1891 show's John and Mary were living at 43 Middleton Road, Heywood. This also shows that he was born in Ramsbottom, and was a retired Sergeant Major from the Royal Artillery. His wife was recorded as being born in Gibraltar, and his grandson, John Brodie Johnstone, was also living with them, being born in Liverpool and working as an office boy at a Solicitors.

Further checks of the 1881 & 1871 census, shows John and Mary C. Gray were living in Everton, Liverpool. John was recorded as a Chelsea Pensioner, Sergeant Major from the Royal Lancashire Artillery, living at Militia Storehouse, Rupert Lane, Everton. This stood alongside the Rupert Lane Cavalry Barracks (not far from the Prince Rupert tower, aka the "Everton Lockup"). Although associated with the Royal Hospital in Chelsea, pensioners actually resided all over after Charles II issued a warrant in 1681 for the care of ex-soldiers. It was the Royal Hospital that administered the pensions, and all qualifying ex-service personnel were refered to as Chelsea Pensioners.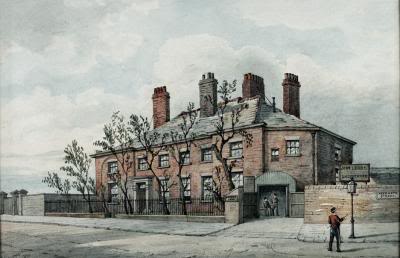 Rupert Lane Cavalry Barracks, Everton. Courtsey of Liverpool records Office
The Store House in 1871/1881 consisted of 8 houses occupied by 8 Staff Sargeants and 7 Chelsea Pensioners, plus their families, all from the Royal Lancs Artillery.

Additionally these cenus returns show that John and Mary had a daughter born 1854, in Gibraltar. She was also called Mary, and by 1881 had married a Mr Johnson, bearing three children John B, Elsie and Stanley, all born in Liverpool between 1876 and 1881.

The 1871 census, differs slightly in that John's wife was called Concepcion, in the 1881 census she was listed as "Mary C."

This info indicates that by 1854 (aged 25) John was in Gibraltar, where he had met & married his wife, and had become a father, prior to retiring to Liverpool by 1871 (aged 42) where his daughter had married and started having her children.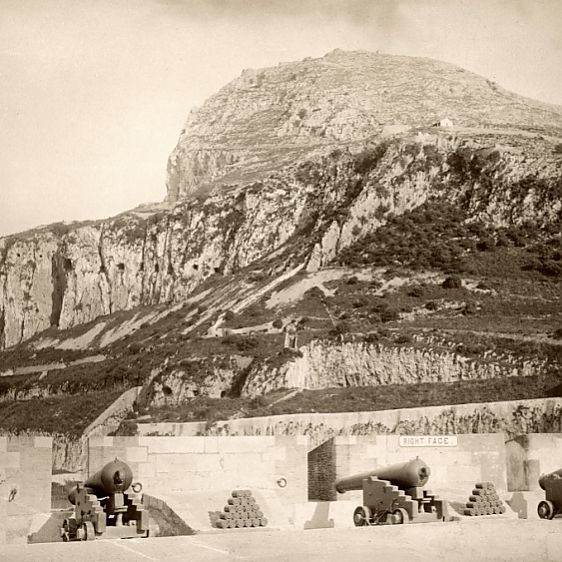 The "rear" of Gibraltar



His Discharge Record show John, a Brigade Sergeant Major, was discharged from the 2nd Brigade Lancashire Division of the Royal Artillery on the 7th Nov 1886. The record shows he had attested on the 10th May 1847, 32 years earlier. A typical attestation was for 21 years, which would have entitled him to his Chelsea Pension in 1868. Selection and promotion within the Royal Artillery was largely based on merit, rather than the commission purchase system used elsewhere until 1870. In 1868 he was awarded the Long Service and Good Conduct Award.

In 1847, John could have joined the permanent staff of the Royal Lancashire Militia, or the Royal Regiment of Artillery with a later move to the Royal Lancs Militia. (His unit upon discharge in 1886 was the 2nd Bde Lancs Div R.A., which had been formed in 1882 from the Royal Lancashire Militia Artillery Regiment)

The Royal Lancs Militia had been disembodied after Waterloo in 1816, but they started recruiting to full strength of 1,200 for each of the three batallions in 1852 amid hightened international tensions.By 1853 a futher two batallions had been formed.



Royal Lancs Militia 1895



[In June 1855 the Preston-based 3rd Regiment of the Royal Lancs Militia sailed from Liverpool for gibraltar where they carried out garrison duties for 12 months.]

The artillery units at Gibraltar had been grouped up with other artillery companies back in 1722 to form the Royal Regiment of Artillery. After Waterloo in 1815, Europe found itself at peace until the 1853-56 Crimean War. Royal Lancashire Militia Artillery was formed in 1852 and had Head Quarters in Liverpool. The Crimean War highlighted the Army's shortcomings and military reform began shortly after. In 1856, two years after John had signed up, gibraltar's guns were reorganised and upgraded.



Gardiner's Battery, built in the 1850s.



By its peak 10 years later, the fortress had 681 guns in 110 batteries and positions guarding all land and sea approaches to Gibraltar. As the British artist William Henry Bartlett put it in 1851, "Ranges of batteries rising from the sea, tier above tier, extend along its entire sea-front, at the northern extremity of which is the town ; every nook in the crags bristles with artillery".

Around 1882 the R.Lancashire Artillery Militia HQ had moved from Rupert Lane Barracks to Seaforth Barracks (Essex), and the unit was renamed to 2nd Brigade, Lancashire Division, RA. At which point John must have decided to move to Manchester with his family.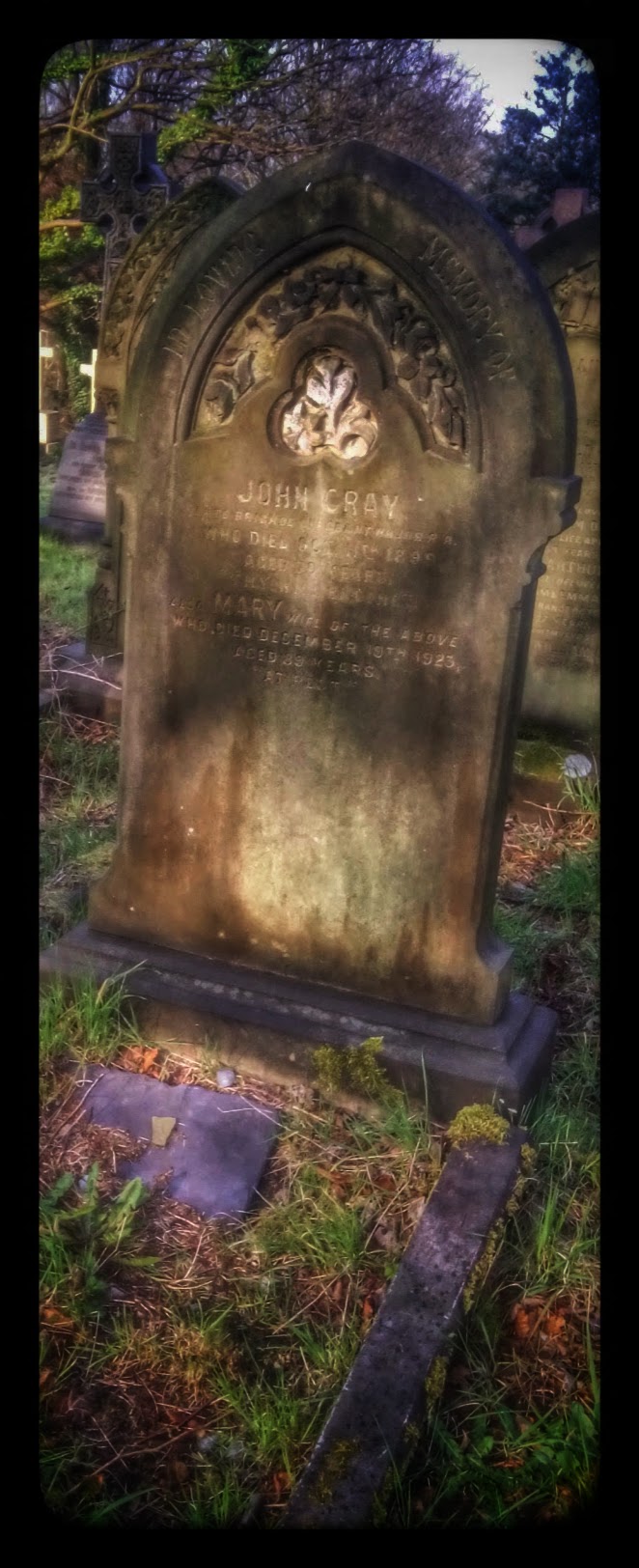 John & Mary [St Mary's NS1 Section]



Read about the other Chelsea Pensioner buried at St Mary's Harry Dalton

When November comes round, all ex service personnel buried or memorialised at St Mary's get a poppy delivered...so long as the graves are reachable. Feel free to join the churchyard volunteers maintaining this family grave and others, on Tuesday mornings.
Or donate to help us get in the professional tree surgeons and stone masons.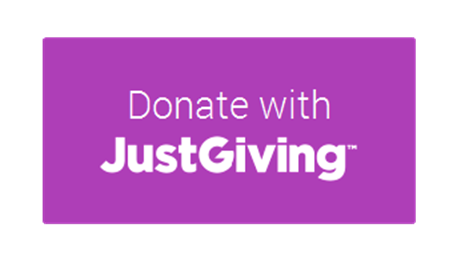 Donate to the upkeep of the St Mary's Churchyard




Remembrance :
Remembrance of those that have served the Nation in conflict.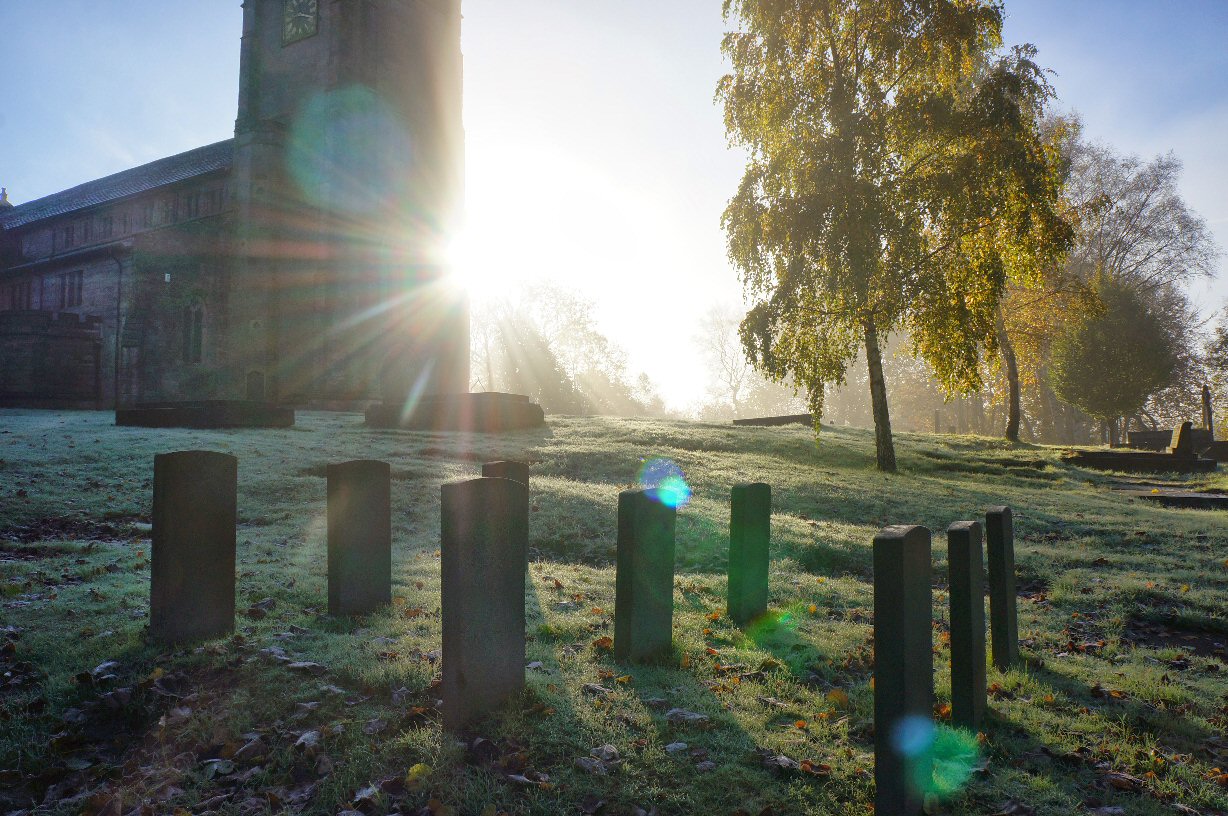 Remembrance in & around Prestwich