! side panel> <! side panel>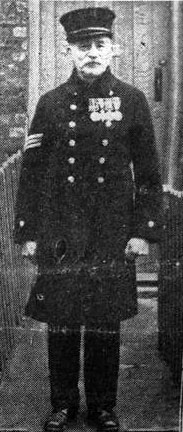 Henry Dalton,
Chelsea Pensioner
Henry was born to an Irish groom called Thomas & his wife Alice (from Mansfield) in 1869. In 1871 the family lived on Back Duke Street, Higher Broughton, with another Irish Groom, Timothy Lawlor, as a lodger. By 1881, Henry was 12 and had a brother Charles, and 3 sisters, Bessie, Annie & Mary Jane. His father's occupation was clarified to be a horse keeping Groom.(the lodger was also still sharing the property).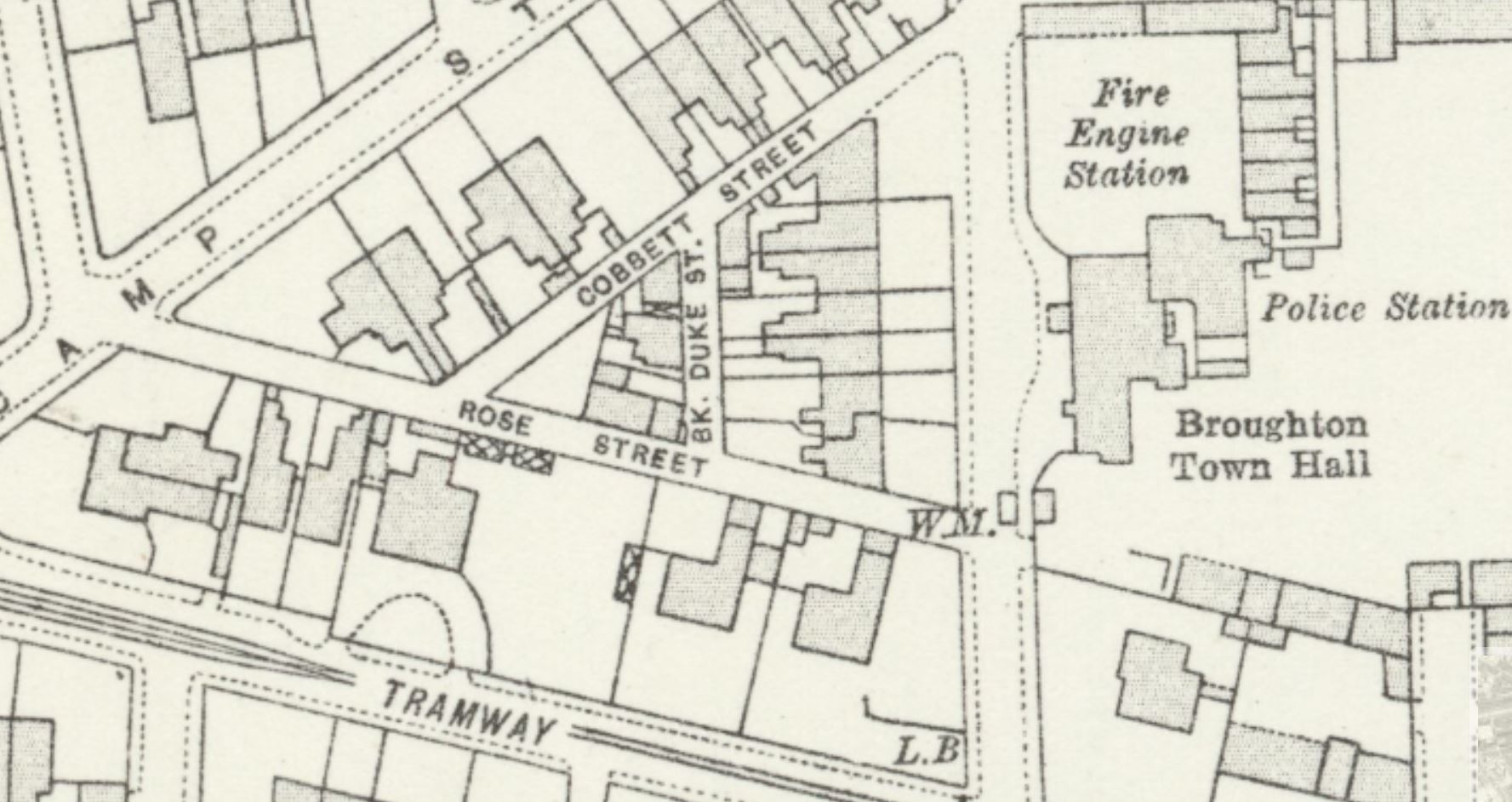 Back Duke Street



The census of 1891 shows Thomas's widow had moved to Victoria Street with her children Charles, Annie & Mary, and the same lodger still present.

As indicated by his abscence, Henry had already left home. In 1888, aged 19, and listing his occupation as joiner, he joined the Royal Artillery at Woolwich, 4th brigade, as a gunner, this unit became the 2nd Battery, Royal Field Artillery the following year. When he joined he had a tattoo of an anchor on his right forearm, as well as "H.D." and his date of birth, and scars on his right elbow and left thumb.

The Royal Field Artillery was the largest arm of the artillery. It was responsible for the medium calibre guns and howitzers deployed close to the front line and was reasonably mobile. It was organised into brigades, attached to divisions or higher formations.[Wikipedia]

In 1891 Henry was promoted to Bombadier Wheeler, indicating he had additional responsabilities within the battery for woodworking tasks, as opposed to a sadler or smith etc. Back at home, his father had died and his mother had taken up a job as a Railway Attendant, his brother Charles was working as an upholsterer, and his eldest sister was a domestic servant.(Tim the lodger, was still living with them, but was now a general labourer aged 56).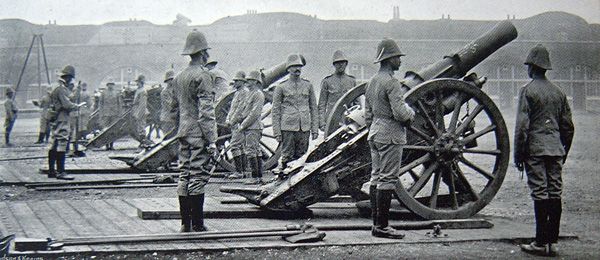 RFA Howitzers - Anglo-Boer War


Henry's medical record shows he was in Glasgow between 1891 & 1894, where he suffered from boils.In April 1899, after 11 years service at home, Henry married Alice Maud Aston, at St Clement's, Broughton. In May, his son George was born, and just 5 months later Henry was to see active Army service. The British ramped up their response for 2nd Boer War ( 1899 - 1902) in South Africa, and Harry was shipped to Cape Town that November assigned to communication & ammunition columns. Harry returned to Britain just 7 months later, in June 1900.

For his South African service he recieved the Queens Medal with clasps for Cape Colony & The Orange Free State (Battle of Paardeberg).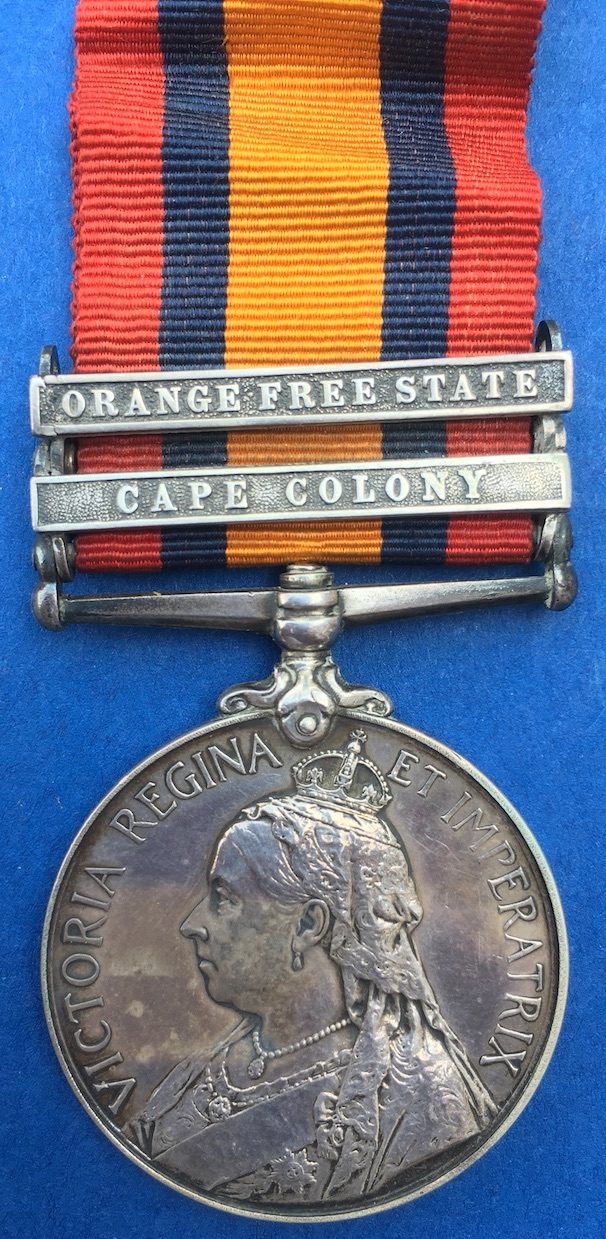 Queens Medal with Cape & OFS clasps



By 1901 Henry & Alice were living on Coleridge Street, Broughton, with sons George & Harry Aston, and he had took up a job as a joiner & carpenter.

That same year, Henry signed up to complete his 21 years service, and in 1902 was promoted to Corporal Wheeler. 1903 saw him posted via Algeria and Hyderabad to India where he served 3 more years on the Northwest Frontier, with 140 battery then being posted closer to home at Cahir, Ireland in 1906.

In 1906 Henry & Alice lost their six year old son, Harry, then in 1907, Henry requested & was granted discharge from the Army with 18 years and 200 days of service, just under 3 years short of the 21 required for a Chelsea Pension, a comment in his records show this was so that he could accompany his invalid wife. Henry was described as "exemplary" and "A very good Wheeler and Carpenter", and was awarded 15p per day as a pension.

The census of 1911 shows Henry and his wife Alice and son George, living with Alice's father, Joseph, at 9 Kings Rd. Prestwich, where they ran a boot repair shop.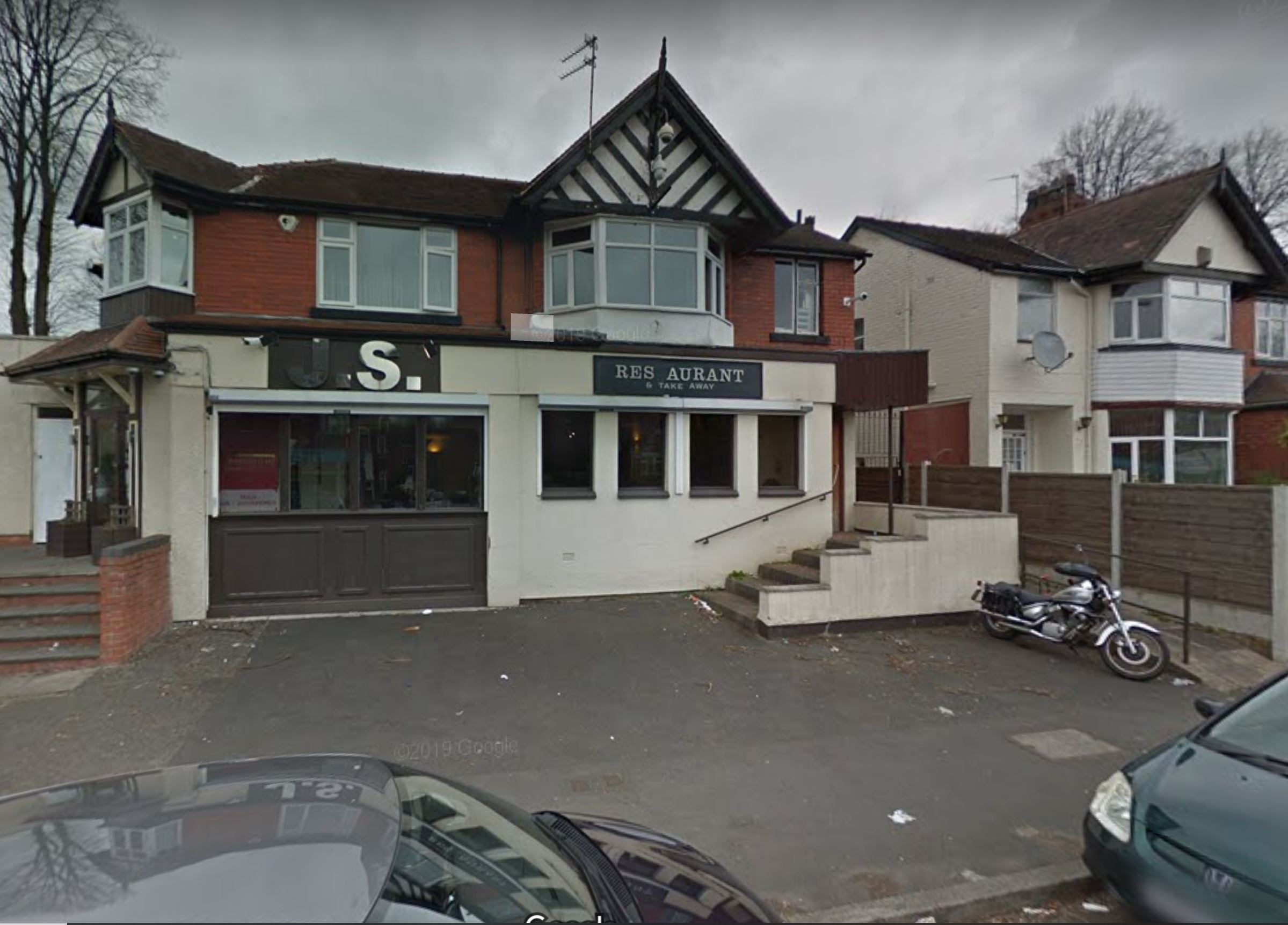 Shop premises on Kings Rd



In September 1914, aged 45, Henry re-enlisted for active service as WWI broke out. His record shows that he had added to his collection of tattoos with a rose & canon now appearing on his right fore arm. He volunteered & was promoted to Corporal Wheeler in November, was assigned to "B" Battery 90th Brigade in January 1915 and posted to "D" Battery of 68 Brigade (Howitzer) of the 13th Division the following month.

The 13th (Western) Division was one of the Kitchener's Army divisions in the First World War, raised from volunteers by Lord Kitchener. In August 1915 the Division as part of the Mediterranean Expeditionary Force landed at Anzac,Gallipoli, as reinforcements and in preparation for the August Offensive (Battle of Sari Bair ).

[Wikipedia]

68 Brigade had sailed from Avonmouth on 20 June 1915, and arrived at Alexandria (Egypt) on 5 July. This brigade did not however proceed from there to Gallipoli. Instead orders were received for the brigade to proceed to join the British Salonika Force and to be transferred to the 10th (Irish) Division. Henry and the 68 brigade landed at Salonika 15 October 1915.

[ Ref Long Long Trail].

On 31 July 1916 D Battery left and became C Battery of 57 Brigade RFA.

On 6-7 August 1915 the 10th Division landed at Suvla Bay. The main body made an attack on Chocolate Hill 7/8 August. The landing was an initial success however the subsequent operation was poorly managed, with the British Commander (Stopford) eventually being dismissed, and 2 months later the commander of the whole Mediterranean Expeditionary Force (Hamilton) was also dismissed.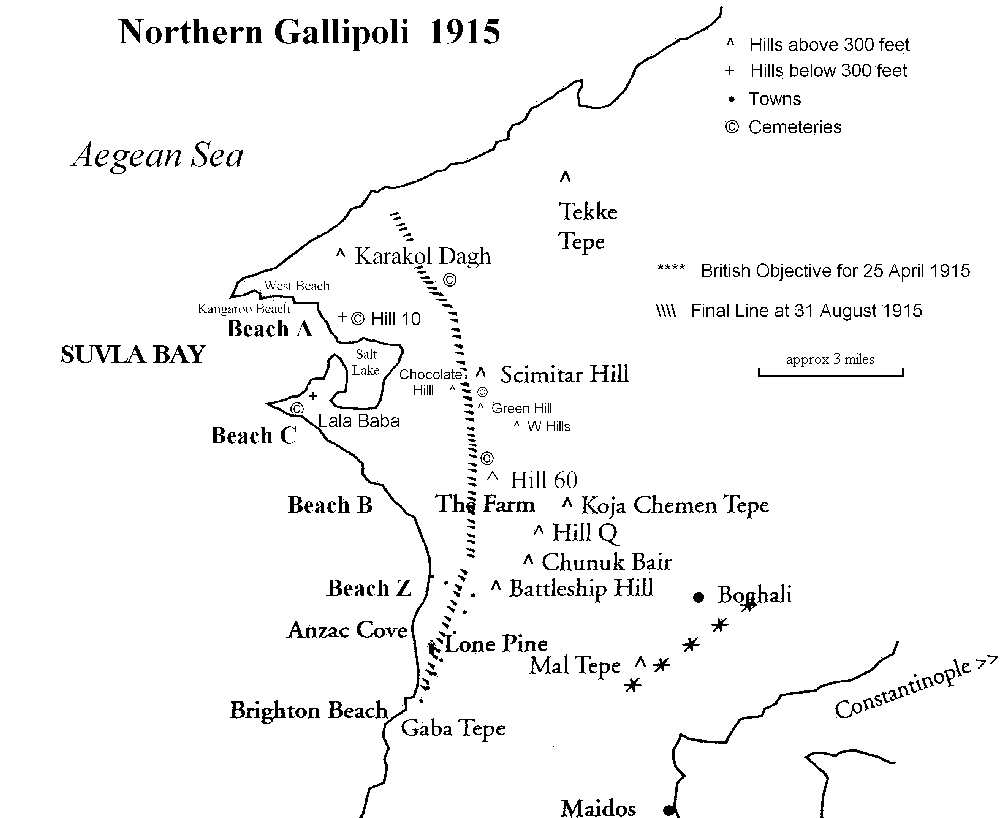 Northern Gallipoli 1915


Henry was promoted to Sergeant in the field during November 1915, and the division took part in action at Kosturino (on 7 and 8 December)during the retreat from Serbia. Brigades of the division were in action at the Karajakois (30 September to 2 October 1916) and Yenikoi (3-4 October 1916).

[Ref Long,Long,Trail]

On the 14th October 1916, Henry was admitted to the 30th field ambulance with Carbuncles (boils) on his neck, and transferred via the "Braemer Castle" hospital ship the following week to St George's Hospital in Malta.In March 1917, Henry was shipped back to England.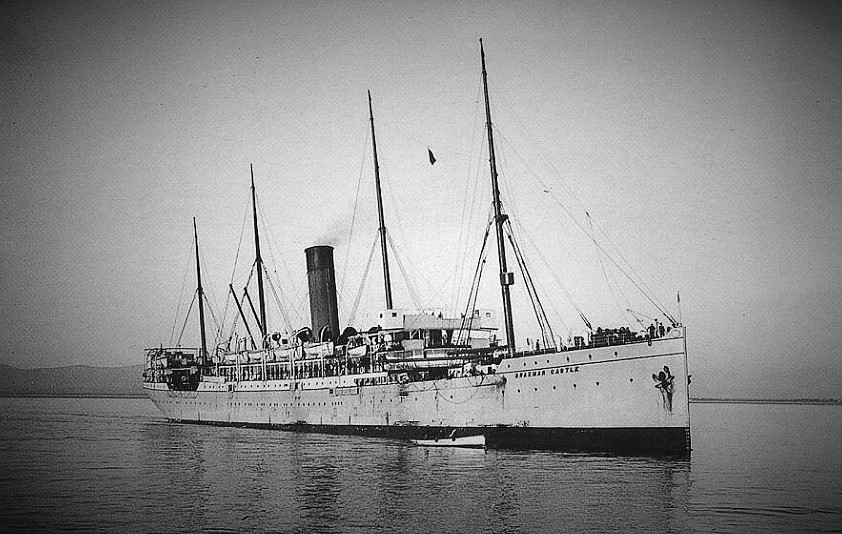 HMS Braemer Castle



Henry was no longer fit for service, and was discharged from the RFA in October 1917, described as "steady and sober and reliable". Henry had now also completed his 21 years of service, qualifying him for a Chelsea Pension.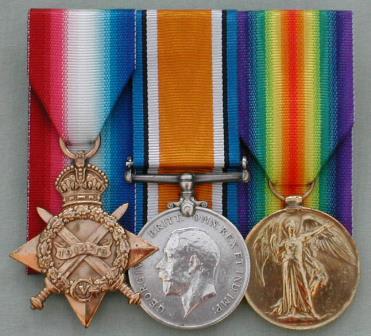 Pip, Squeak and Wilfred


For his service in WW1 Henry received the three medals, 1914-15 Star, the British War Medal and the Victory Medal. Affectionally refered to as Pip Squeak and Wilfred after a cartoon of the period.(Pip was a dog, Squeak a penguin and Wilfred was a baby rabbit)

He returned to his wife and business on Kings Road, Sedgley Park in 1917, but the following year they received the terrible news that their son George, who was a signaller in the Royal Navy Volunteer Reserve, had died from disease at HMS Vivid (Devonport Barracks), aged just 19.

Henry's wife Alice died in 1946, and Henry applied for, and was granted, admission to the Chelsea Hospital.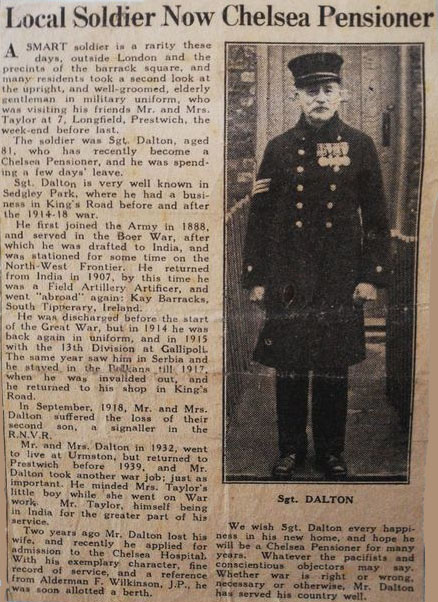 Henry made the papers when he visited friends in Prestwich in 1948. Proudly showing his 4 medals.



Henry died in 1949, and Alice, George and their young son Harry are all buried in the family plot in St Mary's Churchyard, Prestwich.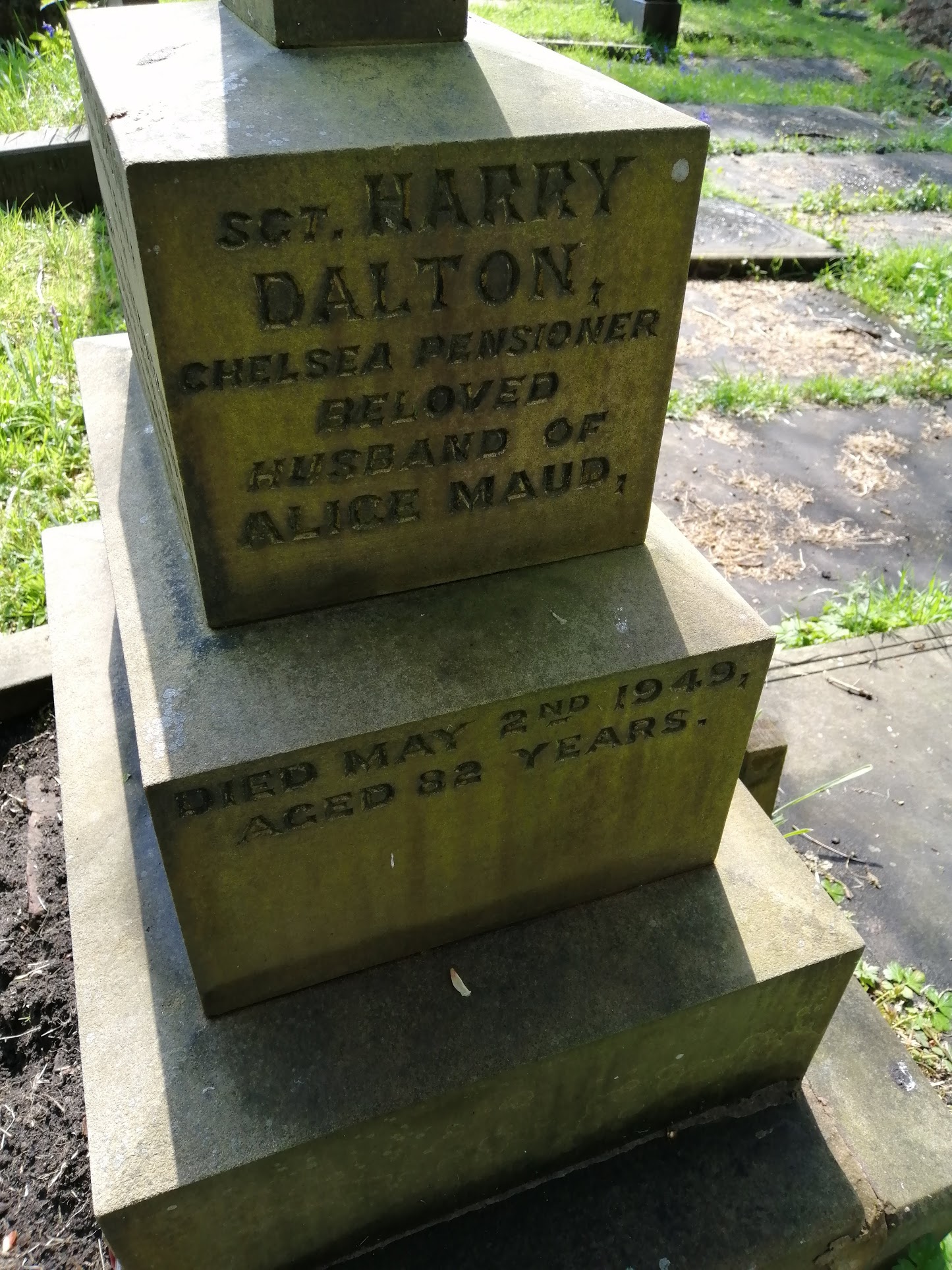 Dalton Family grave [St Mary's North Section]



Read about the other Chelsea Pensioner buried at St Mary's John Gray

When November comes round, all ex service personnel buried or memorialised at St Mary's get a poppy delivered...so long as the graves are reachable. Feel free to join the churchyard volunteers maintaining the Dalton family grave and others, on Tuesday mornings.
Or donate to help us get in the professional tree surgeons and stone masons.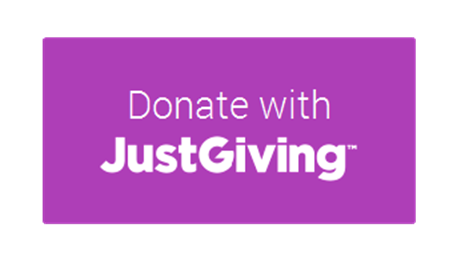 Donate to the upkeep of the St Mary's Churchyard




Remembrance :
Remembrance of those that have served the Nation in conflict.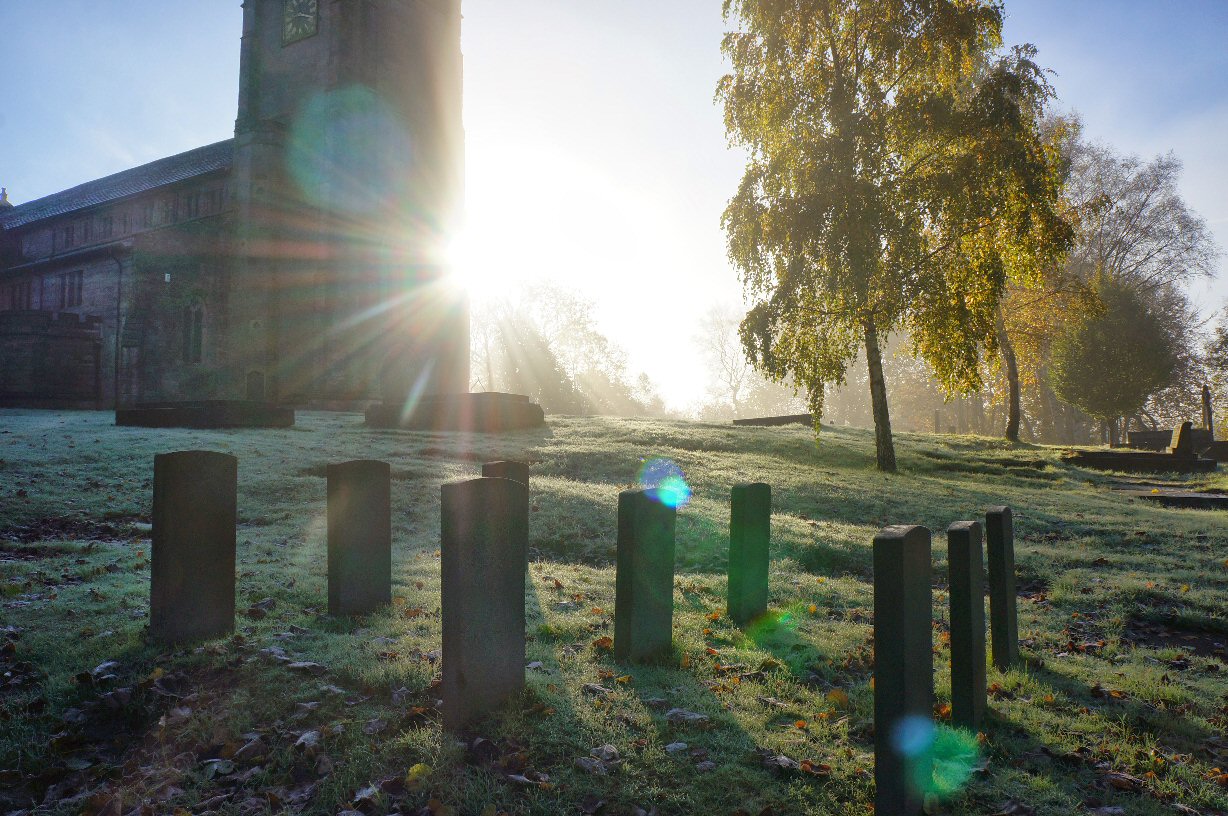 Remembrance in & around Prestwich