The Woodthorpe today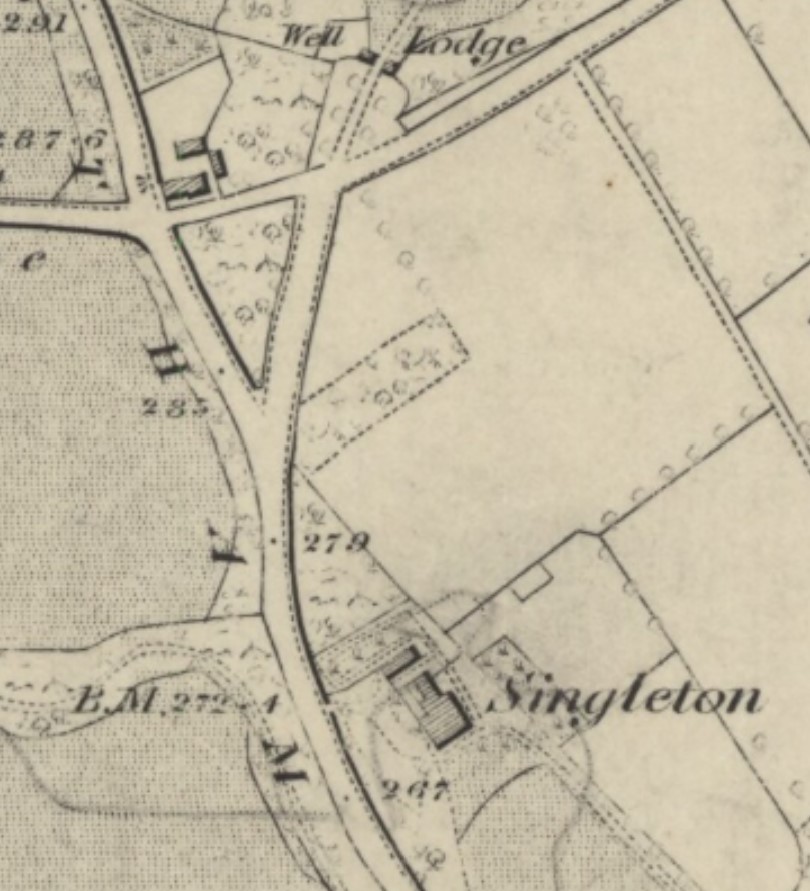 The site of The Woodthorpe (1845)
What we know as The Woodthorpe today was originally a plot of land just to the North of a house called Singleton (later known as Brooklands, home to the McConnel family of Mill owners.), and we can see that the Woodthorpe property itself has a date of 1861 carved on it's front, and was built in the gothic style of the era and popular in this region e.g. Sedgley House , and Charlton House.

This William commissioned Sedgley House to be built in the gothic style of the era and popular in this region e.g. Sir Edward Holt's Woodthorpe, and Charlton House. William died in 1872, aged 67.

However a check of the 1861 census shows no such property, with the list of properties still consistent with the map from 1845: Manchester Lodge (today called Grand Lodge); a farm house (which stood on the corner of Sheepfoot Lane & Bury Old Road; and Brooklands, home to the McConnel family.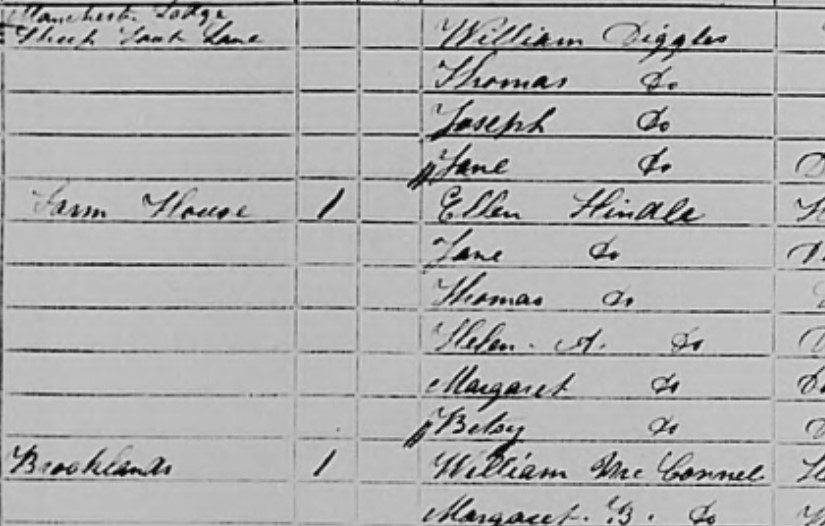 1861 census
This indicates that the property was constructed after the census of March 1861, yet in 1871, the property still seems reclusive, with NorthWood listed next to Brooklands (it actually stood opposite). However another property also appeared in the census of 1871, called Rowleigh.



1871 Census
Read the interesting detective work from Peter Corbally and the P&WHS about the heraldic clues to the history of The Woodthorpe on how the property was originally called Rowleigh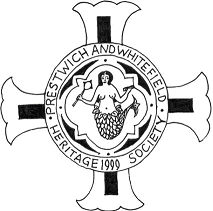 here
John Rowland, resident at Rowleigh in 1861, had been born to Joseph, a Cotton Manufacturer and his wife Ann, in Oldham on 10th July 1812.

In 1825 Joseph Rowland and Sons owned Orleans mill, Royton street, Oldham. Joseph Rowland also built Orleans House, off Rochdale Road, c.1805,later occupied by his son Joseph. He had built the house beside the Orleans Mill, which had been demolished in the 1880s, and the house was demolished in 1998.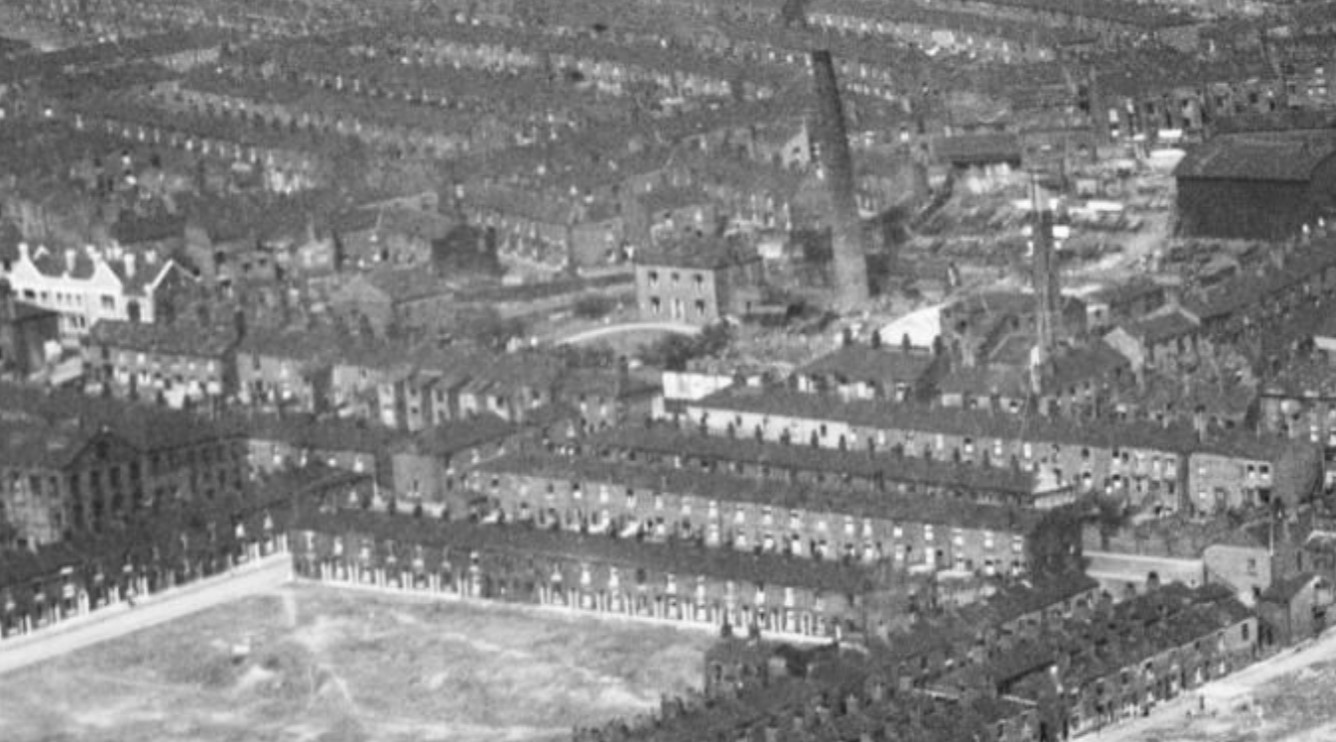 Orleans House (1947)


[In 1891, they also owned Park Mill, Chadderton Road]

Manchester City News in 1908:
"The Mills stand cheek by jowl with dwellings, hotels, perhaps even churches... Within a few yards of the town hall you can hear the low purring growl of caged machinery, and the smoke of the innumerable tall chimneys lies over all like a poultice...Brick houses and shops go on for ever, and at the back of them, blotting out all the rest of the world, rise great precipitous mills like frowning cliffs, at whose base are the small houses where folks live like coneys at a Mountain foot"
[ Ref Godfrey Maps]

Gresham Mill had been built in 1862 by Joseph Stott for John's father, Joseph Rowland of the Orleans Mill. Gresham was Joseph Stott's first mill design, he set up in competition with his brother (A.H. Stott) and went on to build over 20 Mills throughout Oldham.

By 1891, John Rowland was listed as owning Gresham Mill, Main Road in Oldham; "57,000 spindles,368/448 twist, 328/508 weft", though John himself had died in 1886.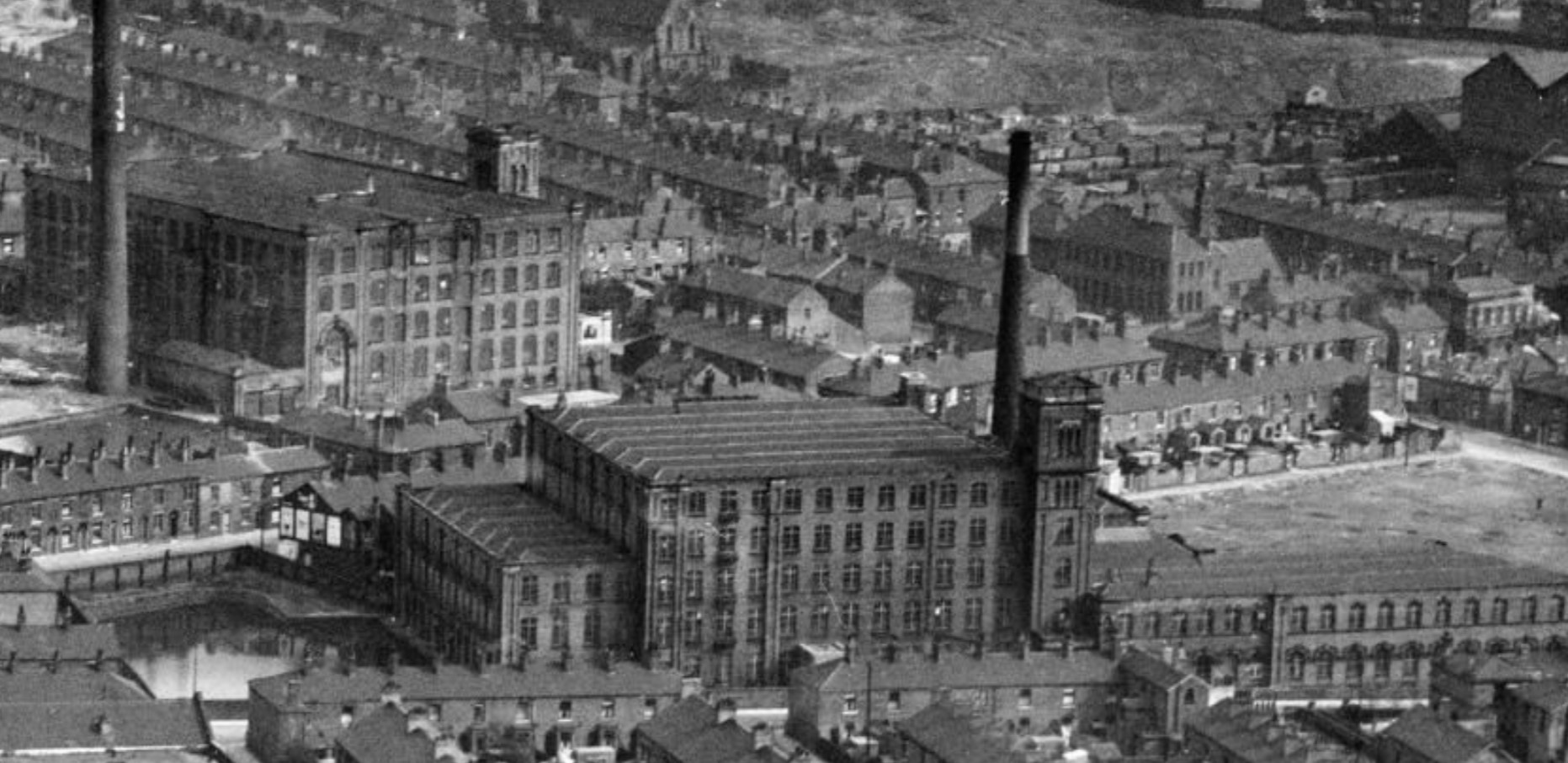 Gresham Mill, Oldham 1947
Gresham Mill was later destroyed by fire.

Meanwhile...back in leafy Prestwich...

The 1881 census shows John & Ann Rowland still living at Rowleigh, now with 3 daughters and 3 servants.

John Rowland died in 1886, in Southport, 3 years after his wife had died in Llandudno, and they were placed in the family vault in St Mary's Churchyard under an impressive monument. The vault already contained his daughter Amy who had died aged 6 in 1862, and his daughters Amy and Helen were added in the 1920's.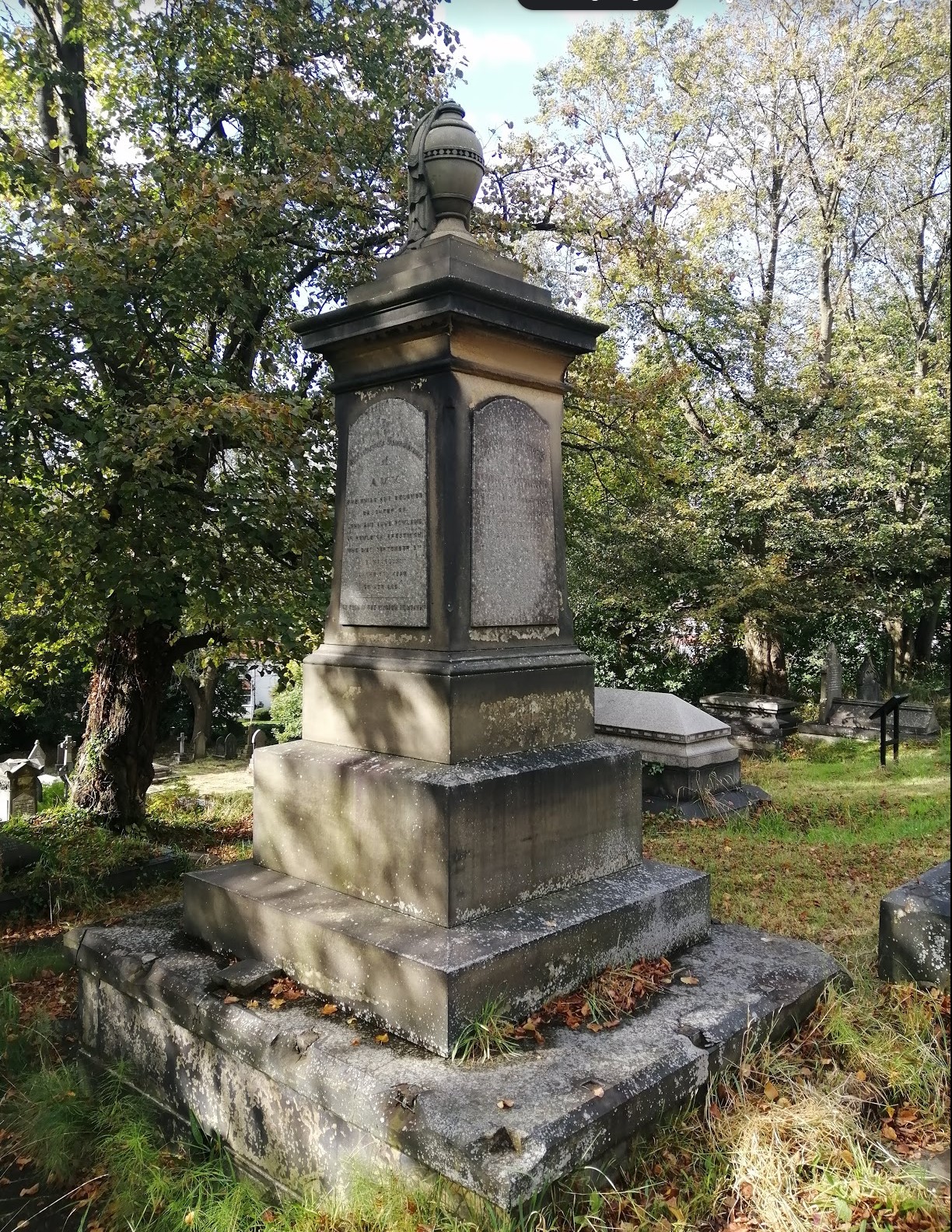 Rowlands Family Vault, St Mary's
[B Section]



1891 Census


Edward Holt (1849-1928) lived with his wife, Elizabeth, and family at 'Woodthorpe', Bury Old Road, from the late 19th century. His father Joseph Holt had founded the Derby Brewery in 1860 and lived in a house on Empire Street, Cheetham Hill adjoined to the Brewery, which is now the office.

Read about the history of Joseph Holt Brewery
here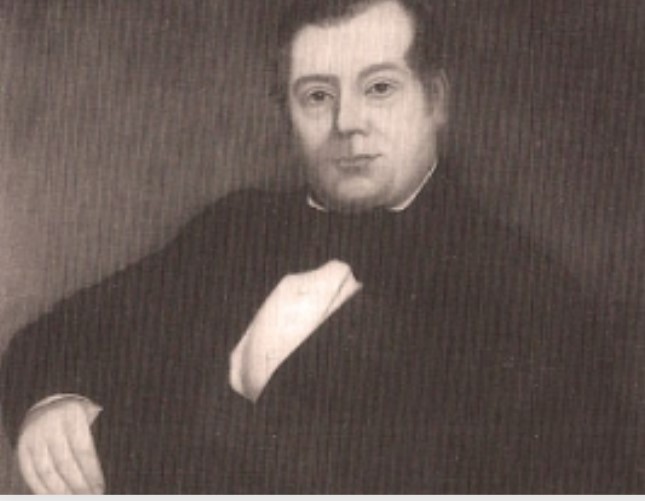 Joseph Holt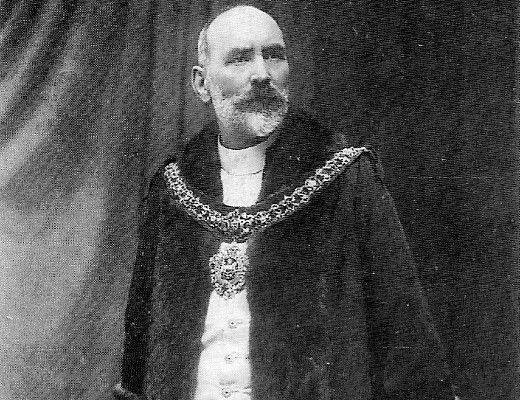 Sir Edward Holt



Edward took control of the Brewery from his father in 1847, moving to Woodthorpe in 1884, and Joseph senior died in 1886, his influential wife Catherine joined him in The Holt family plot at St Paul's churchyard on Kersal Moor in 1892.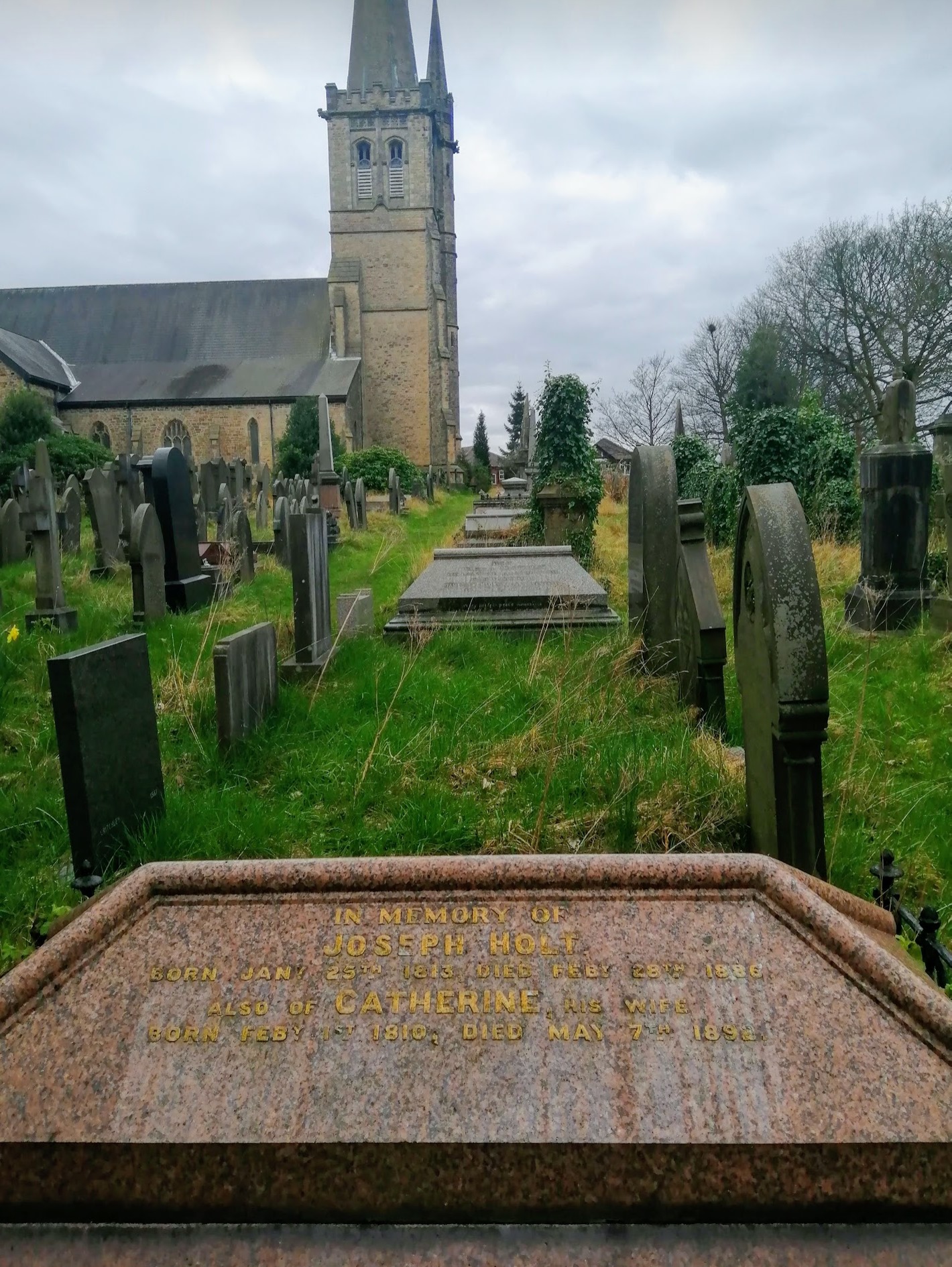 Joseph & Catherine



In 1889 Edward began the process of enriching St Margaret's with beautiful carved oak work by the Kendal craftsman, Arthur Simpson, with a gift of new choir stalls designed by Dan Gibson. Over the following 21 years, the church was enhanced with a new high altar, reredos, panelling, bishop's throne, rood screen, war memorial and other items, largely designed by Gibson and made by Simpson, craftsmen from Windermere and Kendal.

He was twice Mayor of Manchester (1907 & 1908), founded the Manchester Radium Institute in 1914 and went on to be made a baronet in 1916.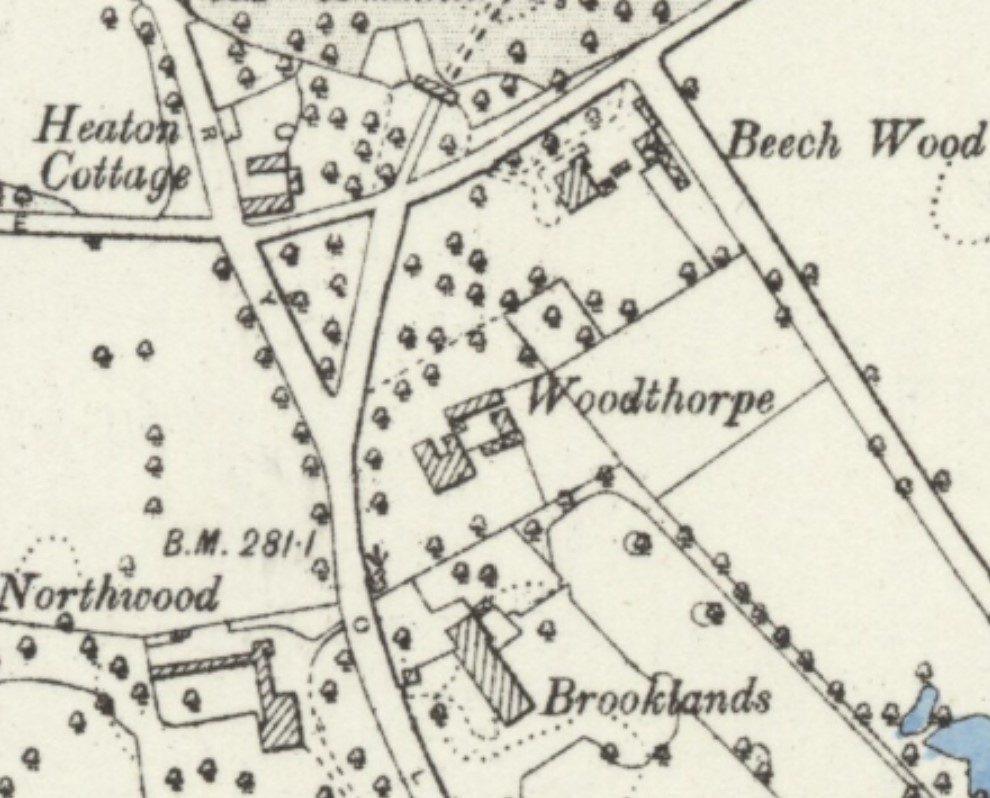 1891 map



One of Edward's sons, Joseph Holt, joined the 2nd Volunteer Battalion of the Manchester Regiment in 1904 and qualified in musketry. After the re-organisation of 1907 which introduced the Territorial Force his unit became the 6th Battalion Manchester Regiment. He was promoted to Captain on 20th December 1911 and was killed in the Battle of Krithia, .

The oak chancel screen in Grade II listed St Margaret's , designed by Dan Gibson of Windermere and carved by Simpson of Kendal, was erected to Joseph's memory by his parents in 1920. This depicts a kneeling soldier – said to be based on Joseph Holt – and the flag of the 6th Manchester Battalion.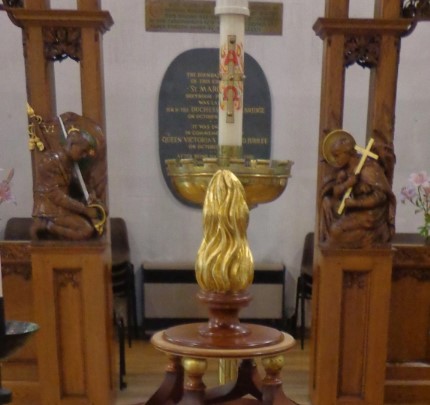 Screen in St Margaret's

Sir Edward was given a CBE in 1921.

Sir Edward Holt died in 1928, he and his wife Elizabeth, reside in the vault at St Paul's, with a commemoration of their son Capt. Joseph Holt.

[Captain holt also has a memorial in the chapel local to the family's country house at Bowness, now Blackwell Arts & Crafts House designed by Baillie Scott. Trinity Church, Winster Cumbria has a bronze memorial plaque surmounted with circular wreath and the Sphinx in white and red enamel.

"To the memory of Joseph Holt elder son of Sir Edward Holt Bart & Elizabeth his wife, Blackwell, Windermere. Captain 6th Batt Manchester Reg who was killed in action in the Gallipoli Peninsula on the fourteenth of June 1915 Aged 33 years."

His name, along with three others, is also inscribed on the sandstone memorial cross in the churchyard.]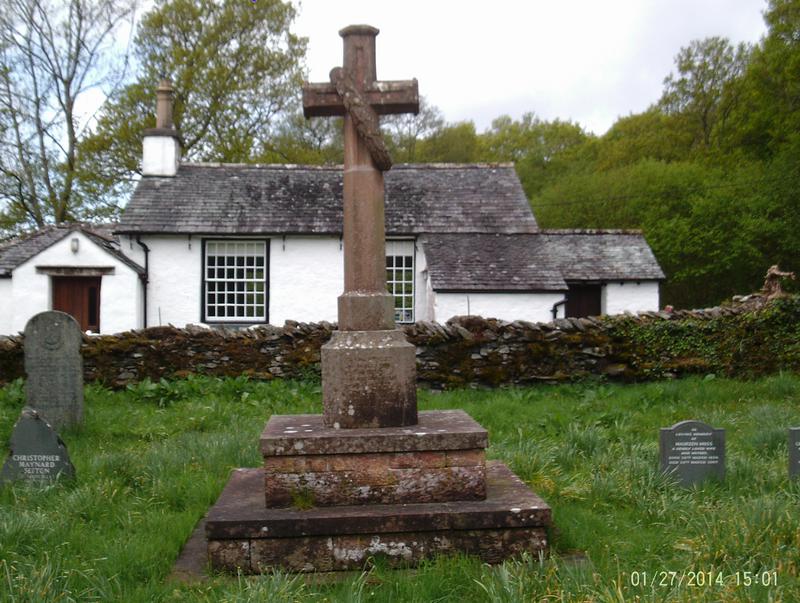 Winster War Memorial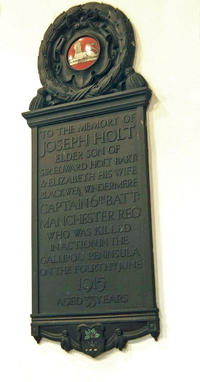 Winster Plaque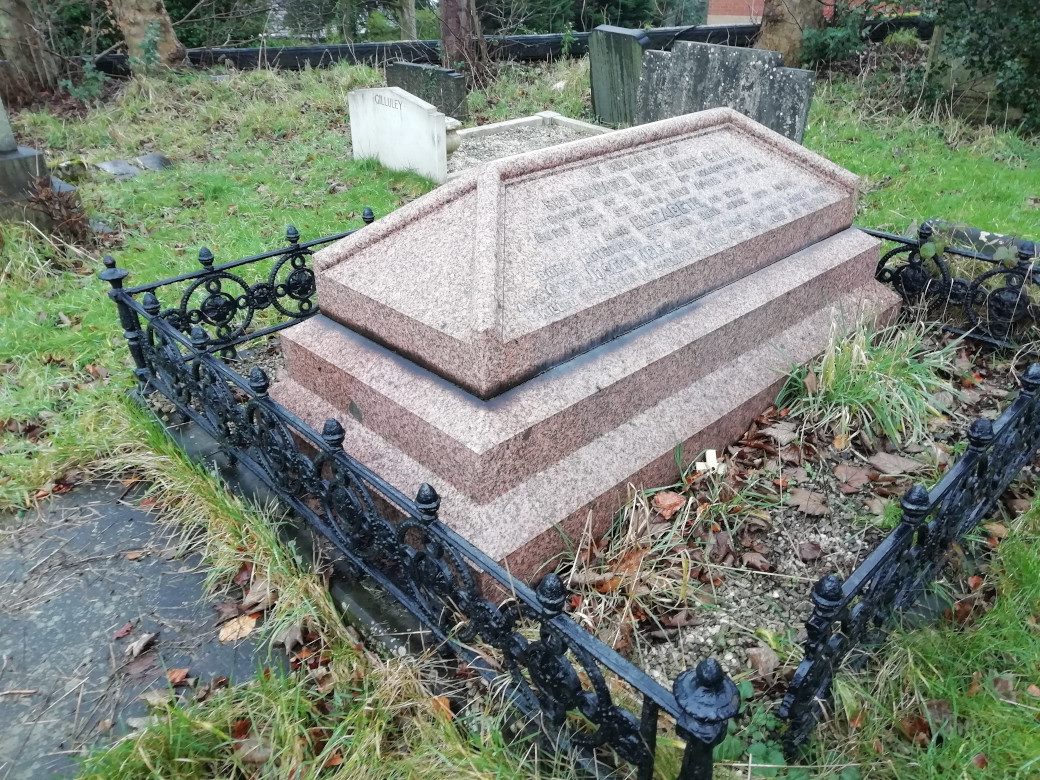 Holt family tomb, St Paul's


Woodthorpe remained a family home until 1935, and was commandeered by the Ministry of Defence during World War II when it was used as a food preparation centre for local schools. It was then unoccupied until 1953, when work began to convert it into a pub.

Edward's 2nd son, also Edward, inherited the title, but had died childless in 1968. Sir Edward II's sister, Pleasance, had married Harold Slaney Kershaw of The Downs, Prestwich, in 1913. The brewery is now run by the Kershaw family.

[The Downs was a detached house just off Sandy Lane backed onto by the Butterstile Reservoirs]

The Woodthorpe is now a flagship pub and restaurant for Joseph Holt and has several displays and photographs charting the history of the brewery dotted around it's interior.