! side panel> <! side panel>
Clough Allotments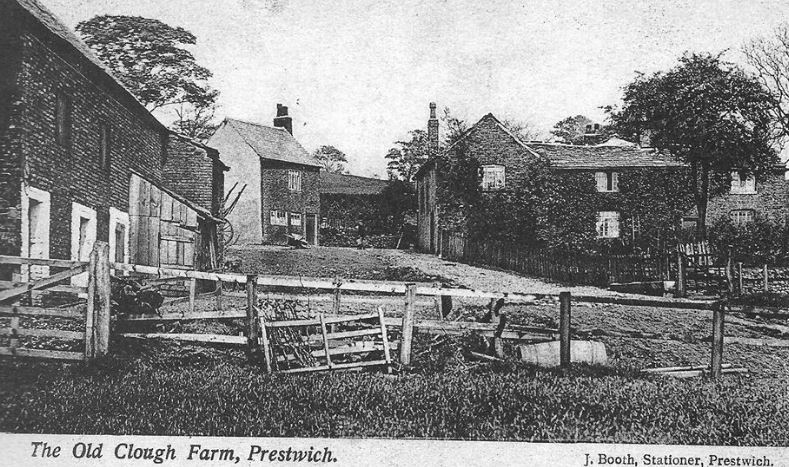 Clough farm


A little history of South Clough Allotments in Prestwich.

The allotments sprung up shortly after WWI, as a measure to assist returning service men (Land Settlement Facilities Act 1919) but also providing the terraced houses of Prestwich with space to grow their own food.


The Allotments Acts of 1922 & 1925 then ensured local councils could not sell or convert allotments without ministerial consent.

Prestwich Clough allotments were set up on land just East of Clough Farm on Clough Lane. The Farm itself appears to have maintained it's own slot of land separating the two allotments. Thus the two sections of allotments were known as Clough North and Clough South.


By 1932 the north and south allotments appear to have been joined and the south allotments had also been extended eastwards along the top path of Prestwich Clough.
A pathway ran from the north edge of the south allotments giving access to the eastern section along with the recreation grounds of Spion Kop (aka Gardener Mount). The gateposts of this access are still in place...but seem to have suffered from some vigorous composting efforts :-D

John Conroy who was evacuated from Norris Street, Salford during WWII, and found himself in Leach Street Prestwich for the duration, shared a fond memory of the allotments :

"There were quite a lot of allotments not far from us and as many of the men who had them were away at the front they all became used by those left behind.One annual fun event,which continued long after the war,as did food rationing,was collecting leaves for composting.This was an event that most of us children took part,collecting leaves was fun."


Did you know?During WWI kids were put to work collecting conkers for the munitions factories. Conkers contain a key chemical called acetone which could be used to make explosive.
You can see an interactive map of the WWII locations around Prestwich (including an Anderson shelter on Clough Lane, and the Air Raid shelters, mortar and Barrage Balloon Postions of Gardener Mount) at prestwich.org.uk/ww2.


By 1952 there seemed to be no glass houses mapped in the northern section, perhaps indicating a decline in use, and by 1963 the map shows the current boundaries of the allotments, which is the original are of South Clough Allotments.



Watch a video of the area developing over time.

You can read more about Clough Lane, Clough House, tea rooms, dye works and the Heritage Trail at prestwich.org.uk/clough


Incredible Edible now run a communal garden on the site of the North Clough Allotments, as well as raised beds around Prestwich, Whitefield and Radcliffe, They also have a communal allotment in Philips Park.


Contact details regarding waiting lists for personal allotments in Prestwich (and elsewhere in Bury) are online here.