! side panel> <! side panel>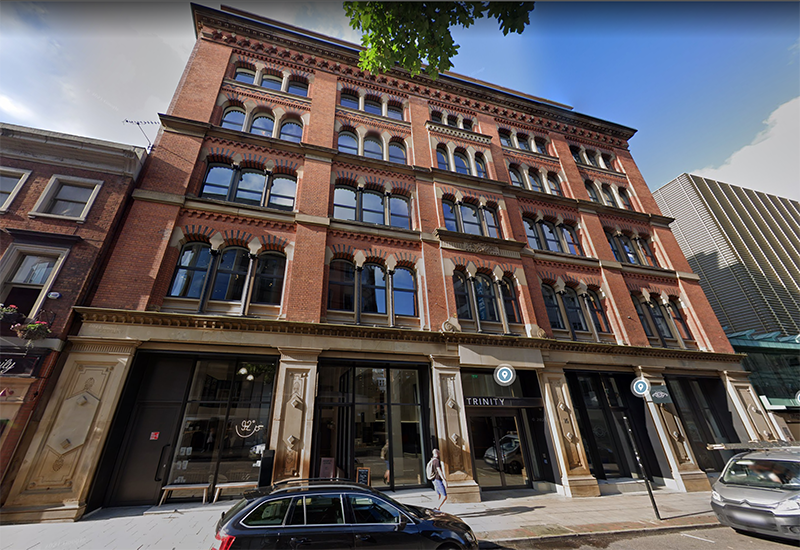 James Lamb


Themistocles Petrocokino, born to Greek parents in Bradford, West Yorkshire,educated at Harrow, was an East and West India merchant and prominent member of the Manchester Greek Community, and was living at Sedgley House, Sedgley Park, Preswtich in 1881. While living in Prestwich, the family were trendsetters. They owned their very own motor car at a time when the horse-drawn cart was a common sight on the area's roads. But the Petrocokinos were so wary of the new technology, they insisted on sitting in a cart drawn by the car, rather than travelling in the car itself!

For their home, they employed James Lamb to transform the interior of the house and placed the family emblem on ceilings, the staircase, the chimney piece and even lamps and clocks.

James Lamb was a Manchester cabinet-maker with an international reputation. Born in 1817, by the census of 1841 he was an upholsterer on Bridge Street, Manchester. Described as the "most aesthetically advanced cabinetmaker outside London in the 19th Century", he had international success winning medals at the London 1862 and the Paris 1867 & 1878 Exhibitions.By 1871 he was a cabinetmaker & up holsterer, employing 158 men and had moved to Chester Road, Stretford, and 10 years later he was living at Oldfield, Dunham Massey, employing 122. Lamb furnished the Manchester Assize Courts (built 1859 - 1864) to the designs of Alfred Waterhouse.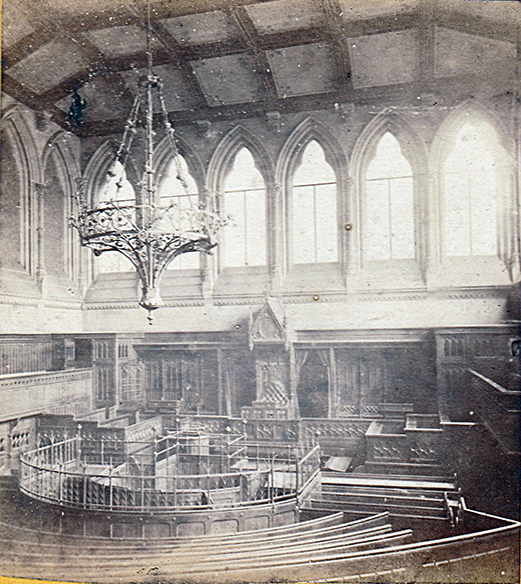 The interior of the asiize Courts


His name was a synonym for the best in everything that he did from 1850 – 1885, and he towered over everybody in Lancashire and Yorkshire as maker of high class furniture, supplying furniture to Manchester Town Hall (opened 1877), including chairs with leather-covered seats and backs. Lamb also had link with New York cabinet makers Herter Brothers.

James and his wife Ellen Booker lived in Stretford and Altrincham, before ending their days at Kenwood in Dunham Massey.

In 1899 the business merged with Edward Goodall, and James retired in 1901. James Lamb died just two years later in 1903 aged 86, and is buried at St Mary's Prestwich, with his wife (Ellen d:1886) and four infant children (Herbert d:1857, Marian d:1859, Charles d:1869, Frederick d:1870). They did have further children, Emily b:1855, Mary b:1858, Clara b:1860.

Lamb's distinctive flower emblem which is to be found on his cabinets, also appears on his showrooms and on his tomb, which was designed by the leading Manchester architect, Edward Salomons.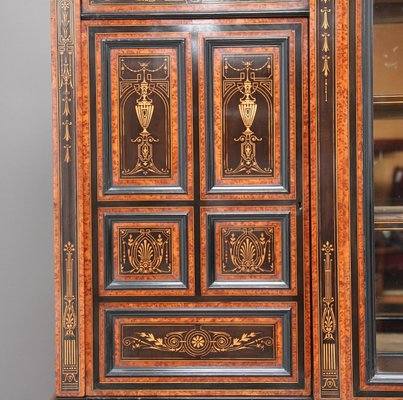 Lamb's emblem inlaid on a cabinet




[ Lambs of Manchester: Cabinet makers and interior design: article ]

James Lamb had a gallery and showrooms at 16 John Dalton Street (Built by Edward Salomans in 1865, Trinity was previously named the Prince's Chambers) and his warehouse and workshop on Castle Street (~1880), Castlefield, Manchester both still standing today.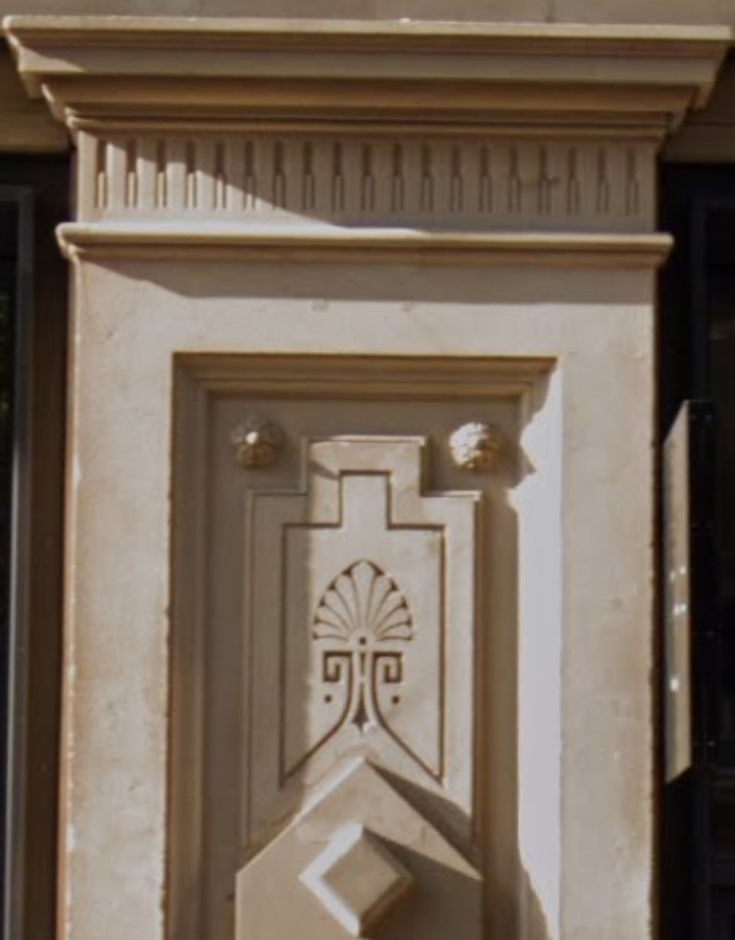 Lamb's emblem on his Showrooms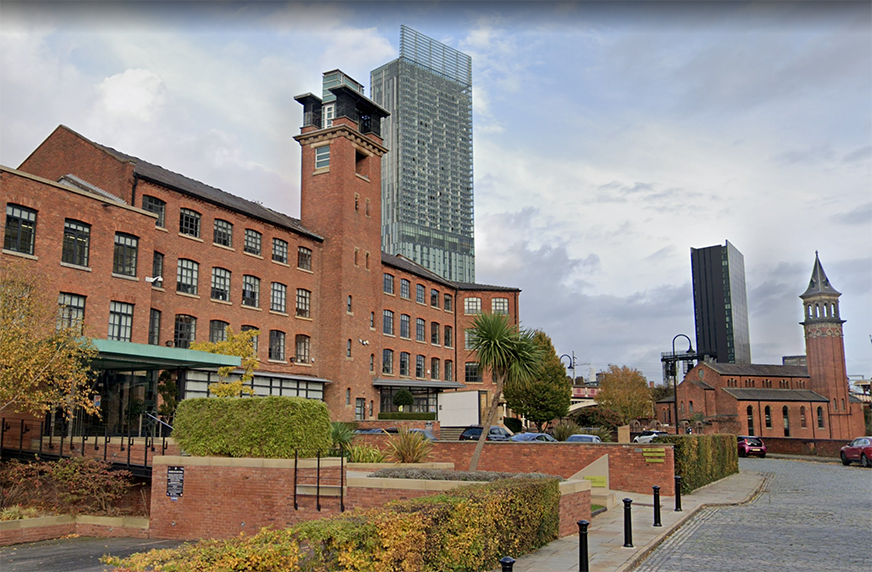 Lamb's Workshop & Warehouse (Called Eastgate today)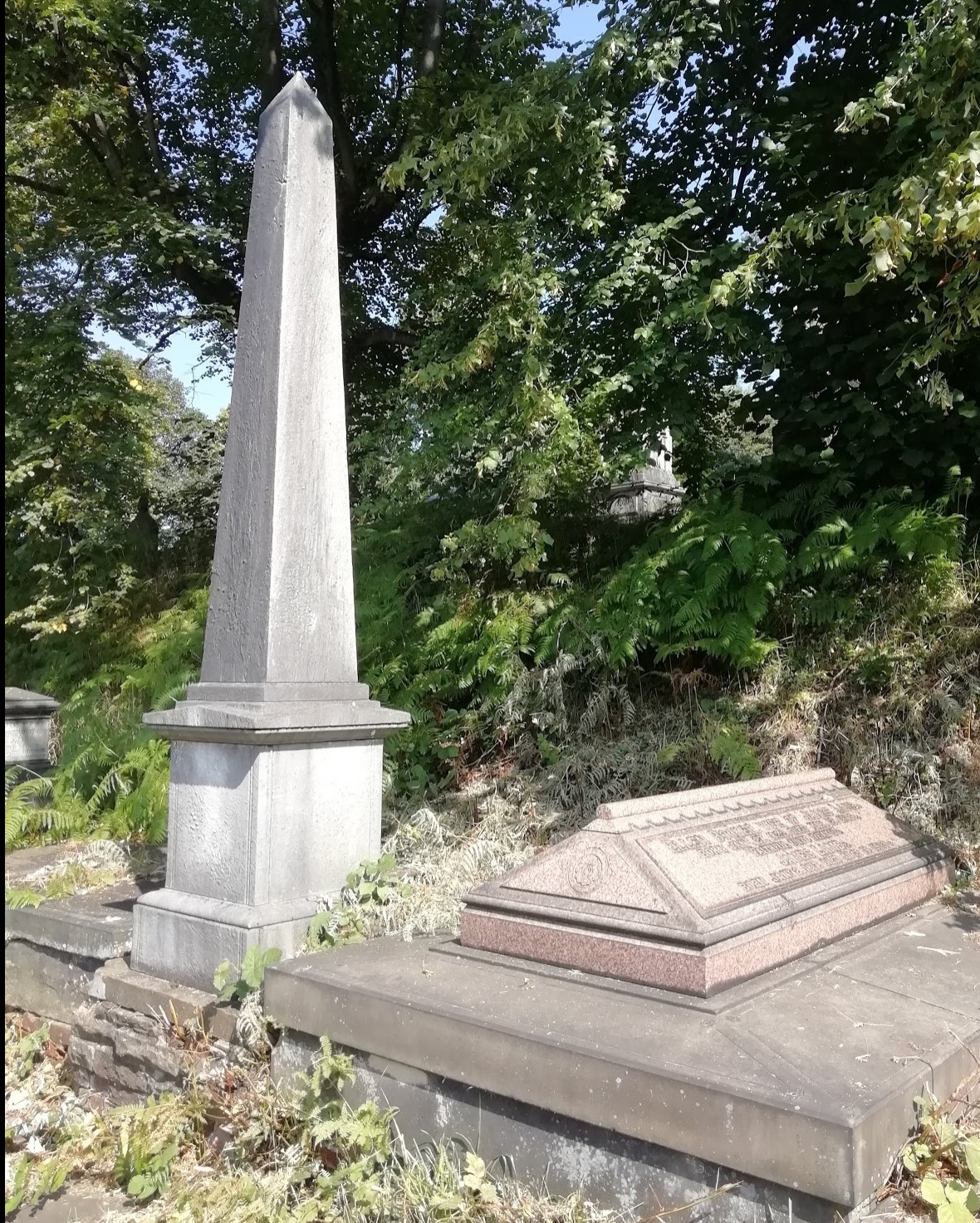 Lamb is buried in St Mary's Churchyard, Prestwich
beside John Heywood
brother of Abel Heywood (Mayor of Manchester)




See James Lamb's creations here