! side panel> <! side panel>
The Unfortunate Death of Samuel Astley



[with thanks to Harold Cunliffe, Middleton Historian and Christine North, archivist at All Saints Church in Stand]

The Manchester Evening News of 3rd May 1873, reported the terribly tragic death of 14 year old Samuel Astley.

Samuel was employed as a "platerdown" at Spring Water Dye works,and accidentally died in a kier/boiler at the Works. The Dye works sat on the banks of the Irwell below the Goats Gate pub in Whitefield.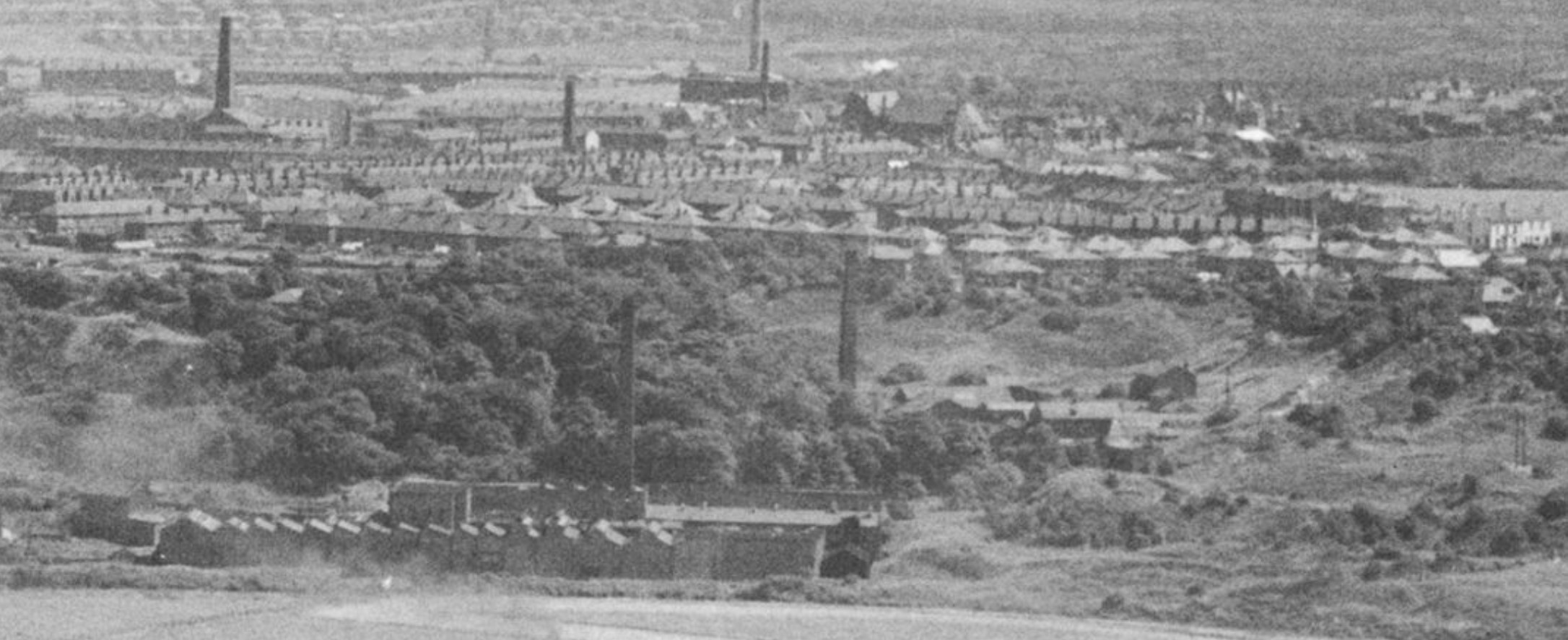 Spring Water Dye Works



The kier was an open top tank and was full of chemicals kept at 100-120°C for over 8 hours. This process removed impurities from the cotton which was fed into the kier by machinery. It wss presumed, after inquest, that poor Samuel fell in the kier on the Monday, and his bones were found a day later.

Samuel had been born in 1860 to Thomas Astley and Sarah (Hilton) of Kirkham in Prestwich. Thomas was a warehouseman, and Sarah was a Cotton Weaver. They married in 1858 at Stand Church, and in the census of 1861 they had an elder son William as well as Samuel.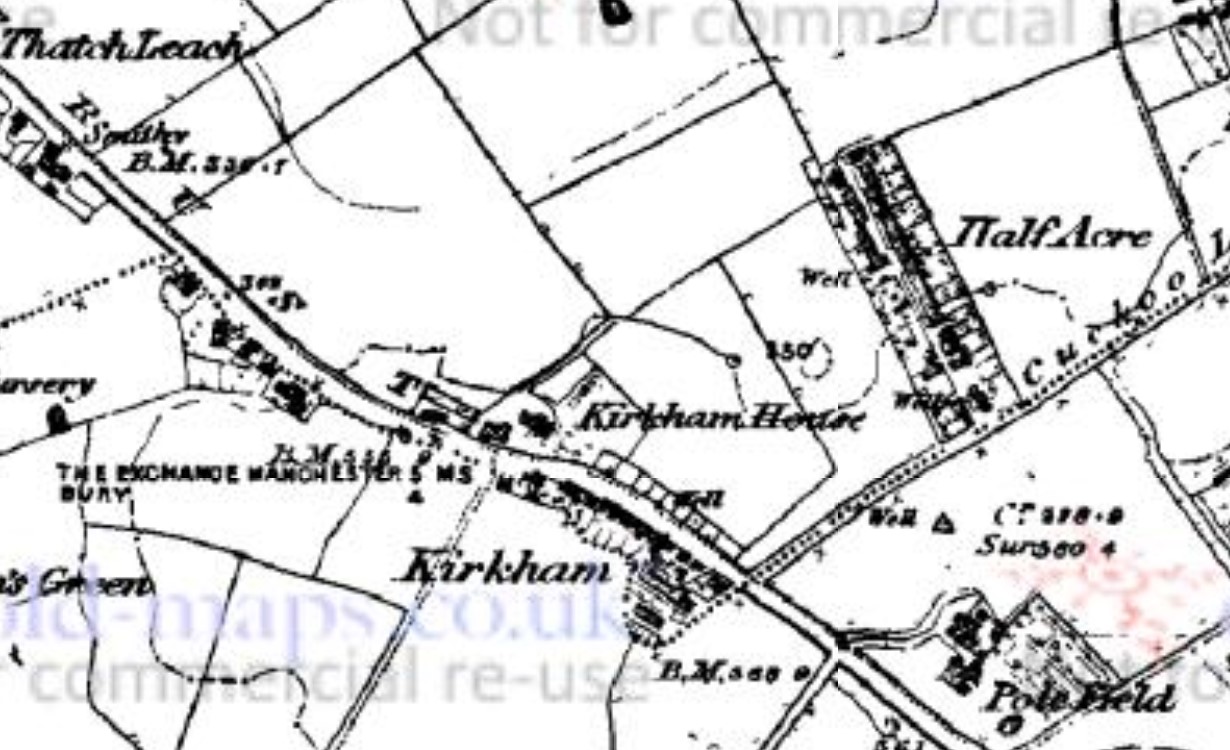 1848 map of Kirkham



Samuel had been given the name of his grand father, who had married Amelia Jones in 1833.

Samuel Snr. and Amelia were cotton weavers, and lived i Half Acre. In 1861 Samuel & Amelia were recorded as having 6 children including their son Thomas who went on to father Samuel Jnr. in 1860. The family were hand cotton weavers, apart form a son Jospeh who was a gardener. Their mother Amelia died in 1863, and is buried in St Mary's Prestwich, where one of hewr children Mary was also buried in January 1873.

Samuel Jnr was buried at St Mary's Prestwich on the 4th May 1873, just 4 months after his aunt Mary had been buried in St Mary's. Although no record of a grave location is shown in Samuel's burial register entry, it is expected that the family used the grave plot of his grand parents (Thomas and Amelia). In the following year, Thomas and Sarah also buried samuel's sister Elizabeth, aged just 1.

Samuel Snr. died in 1875, interred with his wife Amelia and daughter Mary, at St Mary's.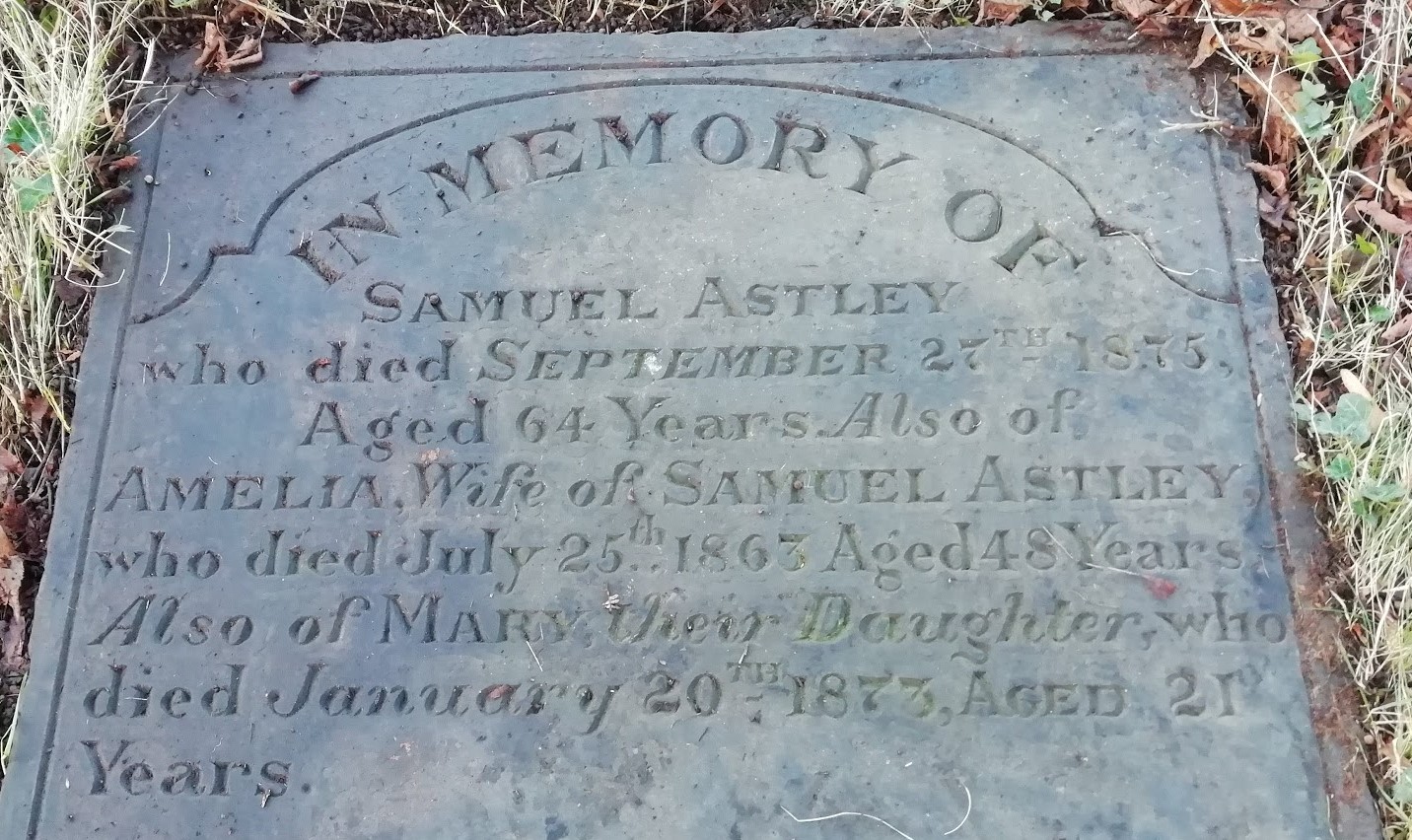 Family grave stone



Please dont read the below if you are easliy upset or disturbed - YOU HAVE BEEN WARNED.